Written by
Lists

90 votes
Listal's Favorite Books (The Results)
(340 items)
list by Mr. Saturn
Published 9 years, 9 months ago

58 comments

83 votes
1001 Books You Must Read Before You Die Pt. 1
(165 items)
list by chuckmuck
Published 15 years, 3 months ago

7 comments

23 votes
Pulitzer Prize Winners
(83 items)
list by chuckmuck
Published 16 years, 5 months ago

2 comments

18 votes
1,000 Greatest Books I've Read...[ongoing]
(343 items)
list by ToonHead2102
Published 11 years, 9 months ago

3 comments

18 votes
1,001 Books You Must Read Before You Die
(1001 items)
list by dctclibrary
Published 6 years, 6 months ago

1 comment
Pictures
Reviews
View all
Middlesex reviews
Manufacturer: Picador
Release date: 16 September 2002
ISBN-10 : 0312422156 | ISBN-13: 9780312422158

Tags:
My tags:

Add tags
Update feed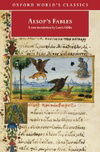 1,001 Books You Must Read Before You Die (1001 books items)
" book: FIC Eugen Jeffr"

mika_
added this to a list
7 years, 3 months ago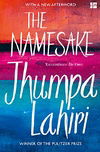 Read in 2016 (97 books items)
""Biology gives you a brain. Life turns it into a mind." "Everyone struggles against despair, but it always wins in the end. It has to. It's the thing that lets us say goodbye." "