Written by
Lists
38 votes
Read The Book & Watched The Movie
(82 items)
list by Stella
Published 4 years, 9 months ago

1 comment
29 votes
Erotica - Books Read and Recommend
(39 items)
list by jaytoast
Published 7 years, 4 months ago

4 comments
29 votes
The Observer's The 100 Greatest Novels of All Time
(100 items)
list by coroner
Published 10 years, 3 months ago

1 comment
21 votes
1001 Books You Must Read Before You Die
(130 items)
list by Log Lady
Published 8 years, 8 months ago

4 comments
17 votes
My Favourite Books
(95 items)
list by Kenji
Published 4 years, 5 months ago

3 comments
Pictures
Reviews
View all
Madame Bovary reviews
Manufacturer: Penguin Classics
Release date: 31 December 2002
ISBN-10 : 0140449124 | ISBN-13: 9780140449129

Tags:
My tags:

Add tags

Add Review

Picture

Video
Update feed
JxSxPx
added this to a list
1 year, 5 months ago
Esquire's 80 Books Every Person Should Read (80 books items)
"She's French but she doesn't have to be. She is any reality-challenged newlywed. This first novel (Flaubert really knocked it out of the park) is an absolute masterpiece about what happens when humans feel bored and trapped, when they emotionally chew off their own shapely legs."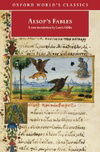 1,001 Books You Must Read Before You Die (1001 books items)
" https://dctc.mplus.mnpals.net/vufind/Record/ocn605881685"