Sort by:
Showing

30

items

Add items to section
The Year One Trilogy
Frank Miller's Year One and the sequels by Jeph Loeb and Tim Sale. We encounter Gordon, Catwoman and Robin.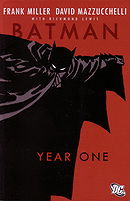 Frank Miller's seminal masterpiece that redefined Batman for this generation. Gritty and grim, it traces the origins of Batman, told largely from the viewpoint of Gordon, who is still a lowly cop right now. The story and overall feel of the book was hugely influential on the movie 'Batman Begins'.
Abhi's rating: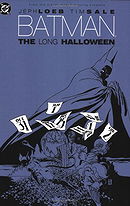 Uses the characters from Year One and creates a twelve part murder / detective mystery that is also an explicit sequel. It's not the most engrossing or innovative detective story but it *is* set in the Batman universe, which makes it worthwhile for any fan. Even if the story isn't the greatest, the art is excellent and the characters are well crafted.
Abhi's rating: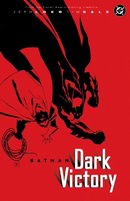 An explicit sequel to 'A Long Halloween', it picks up some time after the events in that book. We have a new series of murders in Gotham on holidays, all of them cops this time. The evidence points to Harvey Dent a.k.a. Two Face once again and Batman has a new riddle on his hands.
Abhi's rating:


Add items to section
The Bad Guys Are-a-coming
Somewhere along the way, Batman encounters some really freaky villains.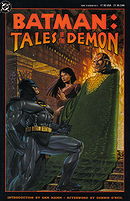 The only Pre-Year One book that I own. It's not a single story but a collection of individual stories that feature Ras Al Ghul and his daughter Talia. Sometimes the Batman is on the same side as them and sometimes they are on opposing sides. It's an interesting collection just for that reason, as it highlights the complicated relationship Batman has with this family.

(Later, much later, Grant Morrison took this relationship to another level in his run on Batman leading up to Batman:R.I.P. (see below))

The storytelling style is pretty campy, about par for the 1970s and Batman isn't the dark, brooding presence that he is in the Post-Year One era. He's like a DC version of James Bond almost, with his gadgets and adventures. Despite these shortcomings, the book is an enjoyable read because of the reasons mentioned earlier. A Batman fan will enjoy this collection.
Abhi's rating: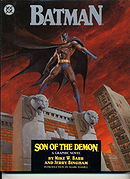 Almost an explicit sequel to 'Tales of the Demon', this rather dated story has Batman and Ras Al Ghul teaming up to defeat a common foe. In-between all of this, Batman and Talia Al Ghul consummate their relationship, resulting in Talia becoming pregnant with their child. She deceives him into thinking that she miscarried the child and we see that their son is born at the end of the book, without his knowledge.

There's several references to the USSR and USA, and the cold war, which makes this feel rather dated. The story is pretty thin, playing like some mid 80s mediocre action thriller, and lacking much depth. The only interesting aspects are Batman's reactions as a father to be. The birth of his son is also interesting because it ties into the Batman:RIP storyline, over 2 decades later. For fans only.
Abhi's rating: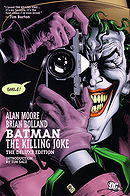 A classic one-shot by legendary author Alan Moore. It's pretty obvious that this is where the writers of "The Dark Knight" took inspiration for The Joker's character. The Joker tries to drive Gordon insane by putting him through psychological torture, while we follow the Joker's own descent into insanity through flashbacks. Just fantastic, like much of Alan Moore's other work.
Abhi's rating:


Add items to section
The Knightfall Era
Roughly starts with the death of the second Robin, Jason Todd and ends with the third book in Knightfall. One of the best periods in Batman history, in my opinion.

Add items to section
Somewhere in the Middle
Technically, most of these are in the No Mans Land/New Gotham Era, but I don't much care for most of the stories around this time.

Add items to section
The RIP Era
The road to RIP and the apparent death of Batman, and the aftermath.

Add items to section
Post-Retirement
Only one book has ever explored this idea.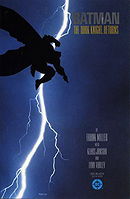 A classic one-shot by Frank Miller, and his third entry in this list. He sure knows how to write a good Batman story. An aging and retired Bruce Wayne returns as Batman to tackle new threats to Gotham City. This is the only book that shows Batman at any kind of advanced age.
Abhi's rating:

Add items to section
Elseworlds
Alternate universes, alternate locations, alternate timelines. Most of these retell the origins of Batman and are therefore set early in the timeline.
I have been fascinated with Batman's character and have read a substantial number of graphic novels and trade paperbacks over the years. This isn't a comprehensive list of all Batman titles, just the ones I've read.
The books have been arranged in chronological order of continuity, more or less, and not in order of publication. The Elseworlds have their own section since they tend to be early in the Batman timeline and often re-tell his origins or early development.
Almost all the books from this list -
The 25 Greatest Batman Graphic Novels
will eventually be on this list, and then some.
This list will probably remain a work in progress till there are no more Batman books to be read :)
Added to

15 votes
Batman
(31 lists)
list by Abhi
Published 11 years, 5 months ago

6 comments
4 votes
Popular Lists (Abhi)
(21 lists)
list by Abhi
Published 11 years, 9 months ago

1 comment

3 votes
My Graphic Novel Lists
(5 lists)
list by Abhi
Published 11 years, 6 months ago

2 comments