4

vote
84 Views Share:
Watched in 2021: TV Shows
TV Show list created by Stehako
Decade:
Rating:
List Type:

Add items to section
January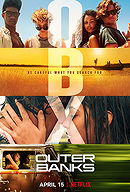 Season 1


A decent family watch, actually. Our 10-year-old kid enjoyed the mystery and treasure hunt aspect. That, along with the friendship of the three main characters, is the strongest aspect.

What doesn't work is the last two episodes which turn into an obnoxious unrealistic chase, taking us completely away from proper entertainment. Then, when we are done, we are left "needing" a second season, something that originally seemed entirely unnecessary.


Stehako's rating: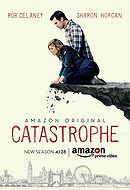 Season 4 (Final Season)


Started watching this fourth season and realized it is the final season. I sure hope it has a real ending and it wasn't just canceled...

Anyway, one episode in and the show hasn't lost a beat.


Stehako's rating: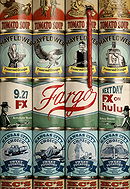 Season 3


One episode in and I'm already thinking this season may be a nice bounce back to awesomeness after a lesser-but-still-strong second season to the first season, which is one of my favorite seasons of any television show.


Stehako's rating:

This list was created by Stephen H Koontz


A list to keep track of the seasons I have seen for the FIRST time, in 2021.


Enjoy!
Added to