19

vote
scary bitches: 10 alluring horror heroines
Sort by:
Showing

10

items
Decade:
Rating:
List Type:
Often times in horror films, femininity and female sexuality become a source of fear and terror, as the myth of the seductive yet deadly femme fatale exists as much in this genre as it does in noirs and thrillers. I find that a lot of horror movies have some of the most well-rounded and multi-dimensional female characters of any genre (when they aren't being stripped naked and sliced from neck to belly, that is).
And so, I present my favourite horror heroines with murky pasts, destructive sex lives, disturbing secrets, supernatural abilities, feline instincts, demonic demeanors and ghostly presences. Some are prey, others are predators. I want to be a lurid phantom such as they, wandering aimlessly through the dark foreboding corridors of the night. Instead I'm a corny emo who makes shit lists on this site but I have to cope somehow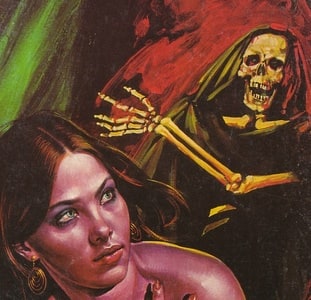 Added to

21 votes
Listal RESISTANCE: Operation Save the Front Page!
(81 lists)
list by Nusch
Published 1 year, 9 months ago

3 comments

6 votes
Favorite lists published in 2018
(13 lists)
list by Nusch
Published 3 years ago

1 comment

29 votes
Favorite Lists
(184 lists)
list by mirinbuddy
Published 8 years, 3 months ago

4 comments