28

vote
7251 Views Share:
Who Were In The Original Justice League?
TV Show list created by Ricky49er
Sort by:
Showing

42

items
Decade:
Rating:
List Type:

Add items to section
Comics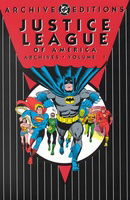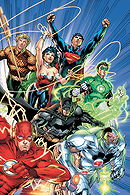 Add items to section
Film and Television

Add items to section
Video Games

Add items to section
Who Appeared In The Most Teams?
Justice League have been joining forces against the forces of evil since 1960. After the original team of seven which include such comic legends as Superman, Batman, and Wonder Woman, the team has gone to include hundreds of thousands of superheroes under the DC moniker. With multiple television shows, movies, and video games that focused on World's Greatest Heroes, the question that should be asked is who were the founding members of each team and how many superheroes got to be a part of the Justice League when it initially started. Well, this is what this list going to find out.

The basic rules of this list is:
-Only mentioning the initially founding members of each team
-For films specifically, this means the team that is formed by the very end of the film.
-Only team members that get focused on rather than simply being cameos that don't really impact the story
-Some continuations of previous teams (including Justice League Unlimited, Justice League: Throne of Atlantis, anything after Super Friends) because they already had an established core team before adding new members later in the series.
Added to