1

vote
2178 Views Share:
My King of Fighters Ranking
Sort by:
Showing

29

items

Add items to section
KoF Games Ranking
The best-to-worst KoF games.

Add items to section
Related Games
Games where a sufficient number of KoF characters appear, ranked

Add items to section
Other media
Related stuff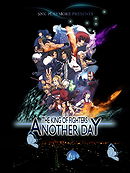 The King of Fighters: Another Day
ONA series with 4 10-minute episodes made by Studio Prodution IG. It's slightly based on the plot of KoF Maximum Impact.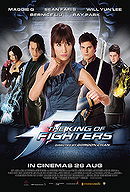 An awful, awful live-action movie that pretends to be based in KoF but shares nothing in common 
with the source material 
other than names.
Paulo Júnior's rating:

My ranking of SNK's KoF games.
The King of Fighters is a series of 2D fighting games produced mainly by SNK that began 1994 on arcades. It features characters from other IPs from SNK, such as Fatal Fury, Art of Fighting, Ikari Warriors and Psycho Soldiers.
Added to