9

vote
Movies the giraffe watched in 2017: November
Sort by:
Showing

29

items
Decade:
Rating:
List Type:

Add items to section
Noteworthy: The best and the worst
The breakdown: 28 movies and 1 short film watched
24 first views, 5 re-watches
6 via Amazon Prime, 12 via Showbox, 4 via DVD, and 7 (including the short) in the theatre
Decades touched: 1970s, 80s, 90s, 2000s, & 2010s

As we approach the end of the year it shouldn't be too surprising that most of what I want to watch is films from 2017 as I strive to catch as many of them as I can. Fortunately my time with my daughter led me outside the present decade a bit, otherwise I might've been stuck there. Oh, to be fair I did make a couple trips outside of the 2010s (both successful and not), but the bulk of what's below did come out in the past year and most of it was worthwhile. My (unpublished) list of my favorite films of the year is ever-changing, which is a GOOD thing. Every time a new film joins their ranks it makes me happy, and the film that earned my top spot this month easily sits in my top 5 of the year at this point. We'll see whether that holds.

I also tried to focus as much as possible on films I could stream, as next month will focus my attention on the films on my shelves instead. Of course much like this month I'll also make it out to the movies a handful of times, and the only area in which I fell short this month was on catching everything that came out that I wanted to see. Hopefully I can catch up on what I missed next month. Thankfully most of what I saw in theatres this month was totally worthwhile, though at this time of year that should be the case.
First viewing
- Nov. 25th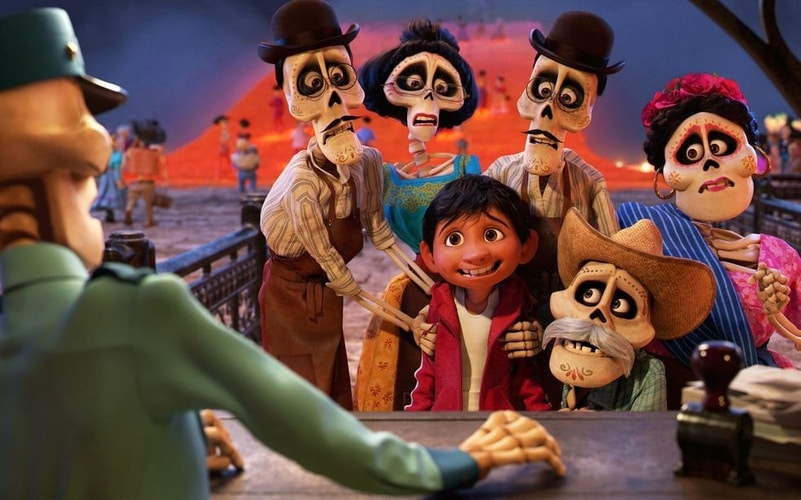 Best new-to-me film for November
Hey, Pixar returns to greatness & avoids rehashing what
The Book of Life
already did. I loved everything about
Coco
, especially the fact that we get a cast full of Latino/a people instead of overstuffing it with white people trying to sound Mexican or something equally ill-advised. This easily earns a spot in the upper tier of Pixar's achievements, and I sincerely hope it catches on so well that we get more diversity out of them in the future.
the giraffe's rating: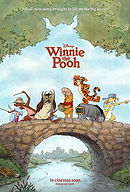 First viewing
- Nov. 24th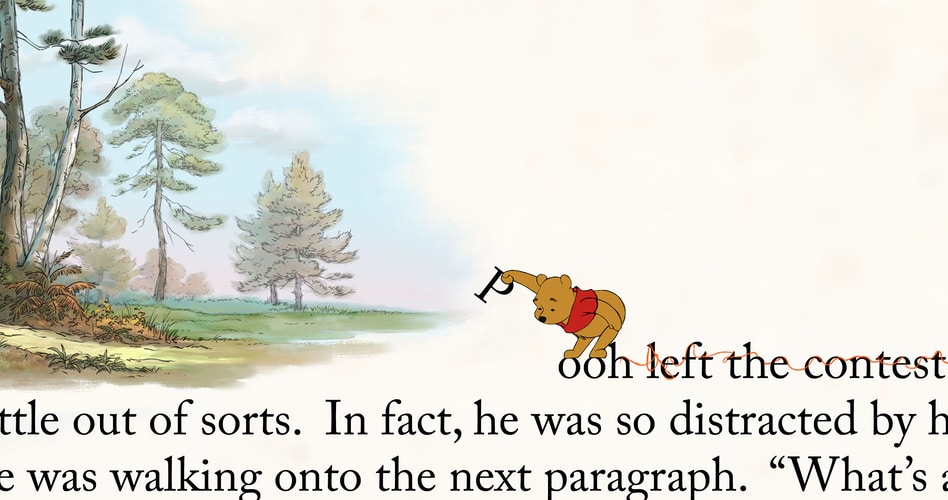 Best hidden gem
The kiddo was far too young when this came out to justify taking her to see it, so despite my long-held love of these characters it fell by the wayside. Thankfully it's available on Showbox & with a run-time that barely exceeds an hour it was a perfect choice to watch after
Raiders
to get her mind on something else. As I started it up she said she'd seen it before, though she clearly didn't recall all of it as some moments surprised her along the way. I definitely hadn't seen it, though I recognized some of the stories thanks to the source material they're adapted from. What I most love, however, is the various ways it engages the characters with the tales being read around them, and those moments never lost their shine for me. We both roared with laughter several times, and overall I totally enjoyed it. I wouldn't go so far as to call it great, but I'm glad I finally got to watch it & will definitely watch it again.
the giraffe's rating: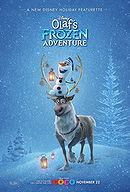 First viewing
- Nov. 25th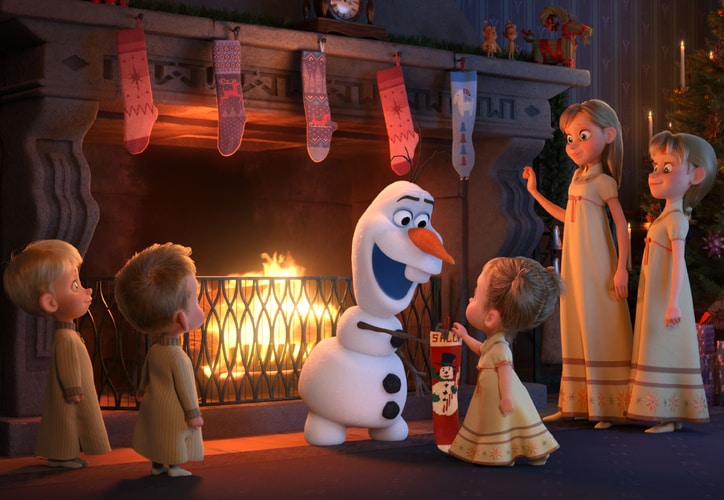 Worst film
At this point we're all used to short films running before Pixar's movies, but this one overstays its welcome. At 21 minutes long it has no business being stuck in front of a feature film & since it's mostly an excuse to do a holiday-themed throwaway with these characters it should've been restricted to a DVD extra somewhere instead or aired on the Disney channel. I'll concede that there are a couple of jokes that work (most are painfully obvious), but they're spread so far apart that they earn more mild chuckles than bellowing laughter. Even the kiddo turned to me at one point & asked why we were watching the wrong movie, and despite her appreciation of
Frozen
(which far exceeds my own) she said afterward it was boring. Hopefully that means we'll be able to skip
Frozen 2
when it hits theatres, though even if she insists on seeing it I'll likely "forget" to take her.
the giraffe's rating:


Add items to section
Home viewings

Add items to section
Big screen attractions
Films I caught in a theatre
Added to

30 votes
the giraffe's movie lists guide
(195 lists)
list by the giraffe
Published 11 years, 7 months ago

2 comments