Sort by:
Showing

13

items
Decade:
Rating:
List Type:

Add items to section
Phase One
Marvel Studios divides their films into "phases" where individual movies contain pieces of a bigger story arc that makes preparations for an Avengers movie that brings the heroes and their stories together.

In phase one, the Avengers initiative and its core members are introduced.

Add items to section
Phase Two
After saving the world in New York City, the team scatters and each hero must face new adventures on their own. However, a new threat, a cosmic villain Thanos, approaches.

Add items to section
Phase Three
Pretty much everything is unknown at this point.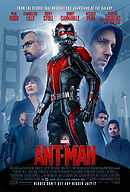 Director: Edgar Wright
Screenplay: Edgar Wright & Joe Cornish
Release: November 6, 2015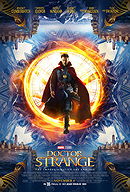 Details unknown. In Januray 2013, Marvel Studios' President of Production Kevin Feige confirmed in an interview that the character Doctor Strange, who has had a movie in pre-production for a long time, will be a part of Phase Three. It remains unclear, however, whether he'll have a movie of his own or an appearance in somebody else's movie.
Marvel Cinematic Universe refers to those movies based on Marvel Comics property that share the same continuity and are developed independently by Marvel Studios. This is a huge, bold, risky and all around awesome attempt to bring comic-style crossover continuity to films in order to introduce storylines that need a lot ground work.
The universe is created by sharing characters, their actors, plot elements and settings in several different movies. However, not all superhero movies based on Marvel heroes are in this continuity. For example, the Fantastic Four and the Spider-Man both hang out in New York but not in the same universe - they don't team up and events present in one hero's movie don't effect the other hero's movie. These movies are not developed by Marvel themselves but other studios who have bought the licence for these characters. On the other hand, in The Avengers we see Iron Man, the Hulk, Captain America, Thor and others gather to save New York City - which according to Hollywood logic means saving the world.
* * *
My related lists:
Stan Lee's Marvel movie cameos
Added to