Facial Expression Challenge: Benedict Cumberbatch
Well, another Facial Expression List!! Yes!!!!!!!
This time is a solo one, with my current favorite actor Mr Cumberbatch. I know, I'm not being original, there's a lot of lists about him righ now... but you know what? I. just. can't. help it!!
Is such a gorgeous man and also seems to be so nice!! And of course, I love Sherlock as well.
So... I hope you like this one, as in the past you liked my others Facial Expressions list!!
Thanks for being there!!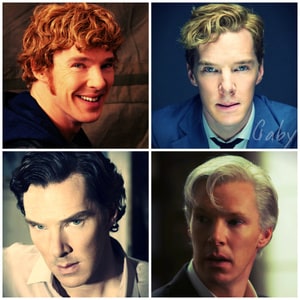 Hey if you haven't see my others lists about Expressions... take a look here, all of them in just one list!! :)
www.listal.com/list/all-the-expression-in-1
Added to
22 votes
All Facial Expressions in 1 List!
(12 lists)
list by Gaby
Published 5 years, 9 months ago

1 comment