17

vote
Dream Dictionary
Sort by:
Showing 1-

50

of

878

Add items to section
Processing Dreams
(aka "Personal Assistant")

Imagine that you have an after-hours Personal Assistant whose job is to render spotless the messy office of your mind every night while you're asleep. Your Personal Assistant gets out the DustBuster and cleans up the clutter, files important documents, discards irrelevant scraps, and helps find solutions and ideas for questions that were posed throughout the day. Is it any wonder that when people are unsure about a decision they say "Let me sleep on it...I'll let you know in the morning."

Add items to section
Venting Dreams
(aka "Pool Man")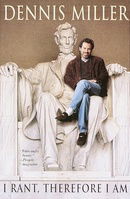 Venting dreams are nightmares that, in spite of being traumatic, are extremely helpful and therapeutic. They represent your subconscious mind's attempt to assist you with the process of cleaning out the old in order to make room for the new. They usually occur as nightmares or frightmares; anxiety dreams that leave you shaken up. They are showing you what you are ready to release. Think of venting dreams as the energetic Pool Man whose area of expertise is sweeping the floor of your emotional pool. The Pool Man stirs up your greatest fears, resentments, and unresolved wounds that have been lurking at the bottom of your pool. Once all of this nonsupportive energy surfaces, it can then be skimmed away so that you can have a nice, clean, refreshing emotional pool in which to swim.

Add items to section
Integrating Dreams
(aka "Artist")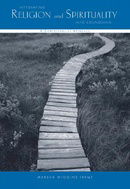 You are an infinite being, housed within a finite space known as your body. If you've ever dabbled in metaphysics, you know that you are connected to everything and everyone. You are a microcosm of humanity. Not just the heroic, brave, saintly aspects, but the villainous and the thieving as well, and everything in between...all the aspects that you are proud to be associated with, and others you'd prefer not to touch with a ten-foot pole. Any association you deny, the dark and seedy, or even the extremely wise and noble, will rattle your cage during the night until you face and embrace that it is you.

Your integration dreams are like your inner Artist that sees every color on your human palette as beautiful. Your Artist does not see the pastel colors as more interesting than the dark tones, or the muted colors as more fascinating than the bright tones. In fact your Artist is a master of blending the colors of your inner rainbow, shadows with light and light with shadows, to paint the masterpiece of your life.

In the dreamtime, your Artist rescues colors that you have rejected, lost, or disowned and returns them to the palette of your heart so they can be integrated. Reconnecting can at first be disorienting, uncomfortable, and even disturbing. However, once you've adjusted, you'll discover new dimensions of yourself, and a greater mastery within.

Add items to section
Breakdown/Breakthrough Dreams
(aka "Construction Worker")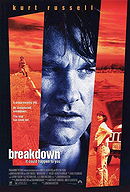 As a spiritual being having a human experience, you are constantly moving from glory to greater glory. In other words, once you get comfortable and cozy in one identity or life construct, you can bet your bottom dollar that your ol' friend Change is going to pay you a visit. You can either welcome Change with open arms, or he will huff and puff and...well, you know the rest.

Most human beings cling ferociously to a mere semblance of life, and try (unsuccessfully) to avoid change/death/transition/transformation at all costs. We tend to think that our lives should always be characterized by having it all together--thus the human comedy.
ToonHead2102's rating:

Add items to section
Recurring Dreams
(aka "Secret Agent")

Your recurring dreams are like a Secret Agent, on a mission for the SIA (Subconscious Intelligence Agency). The mission: to deliver a message to your conscious mind that will either clear up an issue from the past or move you toward a more desirable future, should you choose to accept it. Until the mission is accomplished, the Secret Agent will try again and again until the message is received and decoded successfully.

Add items to section
Precognitive Dreams
(aka "Fortune-teller")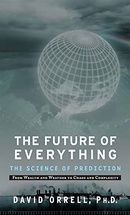 A world-renowned psychic once said that he wasn't so much of a psychic as an observer of patterns. He said that he could pick up a person's energy in this moment, combine it with his understanding of the predictable patterns and archetypes that most human beings gravitate toward, and, in an instant, predict the person's future. This is how your own inner Fortune-teller works. While you are asleep and your conscious mind is dormant, your Fortune-teller tiptoes outside and observes your life from afar, gaining an objective perspective of your patterns and primary archetypes. From your current patterns, your Fortune-teller attempts to predict the future and prepare you for what is likely to come.

Add items to section
Prophetic Dreams
(aka "Angel")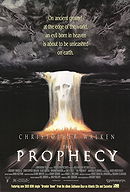 Prophetic dreams are our own personal burning bushes that can, if we heed their messages, teach us more than any book, class, or teacher ever can.

Add items to section
Wish Fulfillment Dreams
(aka "Genie")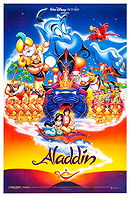 A wish fulfillment dream, like a genie in a bottle, aligns you with the resonance of your heart's and soul's desires. Just as people who are wealthy attract more wealth to themselves and happy people attract more circumstances to themselves that make them happy, when you move in the direction of your dreams by acting as if they've already come true, you add velocity to the process of manifestation. Wish fulfillment dreams are a powerful key to your ability to manifest that which you desire.

Wish fulfillment dreams might include dreams about an upcoming vacation, an ideal scene at work, or the resolution of a conflict that you've had with a sibling. Because your subconscious mind cannot discern between actual events and that which is vividly imagined, your wish fulfillment dreams actually create an energetic map that can lead you from where you are to where you would like to be. Whereas your venting, processing, integration, and breakdown/breakthrough dreams help you to release that which is in your way of having your greatest and fullest life experience, your wish fulfillment dreams help to take you the rest of the way toward manifesting your desires.
ToonHead2102's rating:

Add items to section
Dream Dictionary - G
Guitar

Dreams of a guitar signify that you are in harmony with life, and are attuning to your natural rhythm. If a guitar is electric, then it is showing you that you are connecting with energy that is penetrating and shocking. A guitar is also a phallic symbol. [See Music and Musical Instrument.]

Add items to section
Dream Dictionary - P

Add items to section
Dream Dictionary - Q
Load more items (828 more in this list)
Please don't anyone sue me for plagiarism. I'm HEAVY into dreams - and decoding them. I have a book here that's been on load from the library since - gosh knows how long. Fortunately it's not very popular so I'm the only one who ever seems to check it out but just encase I do have to give it up - see I've kind of been using it as a security blanket for a while. (The book being titled "I Had the Strangest Dream..." by Kelly Sullivan Walden) even though I've since come to learn though interests in Native American shamanism and metaphysics that dreams are more heavily complex than the 'suggestions' outlined in the book.

Nevertheless this is probably some of the most ACCURATE interpretations of basic common symbols and I thought it might be a good idea to copy them down here, one symbol as a time so I can finally hand in the book some day. Anybody who happens to look at this list feel free to use this as your own personal guide, toward INNER self discovery and soul ascension...

Travel well, we'll meet you on the other side..."
Added to

21 votes
Listal RESISTANCE: Operation Save the Front Page!
(81 lists)
list by Nusch
Published 2 years, 4 months ago

3 comments