Sort by:
Showing

12

items

Add items to section
January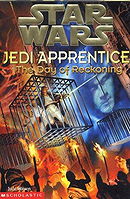 Technically I only read half of this book in 2013, as I started it in 2012 but then I left it at my flat when I went home for Christmas. Sooo, I picked up where I left off in the 22nd and finished it the following night.


Started: Some time in December 2012
Finished: 23rd January


Not exactly the most acedemic book admittedly, but had to finish nonetheless. It was a pretty good read, fairly short so it wasn't anything strenuous to get through. I would advise it to any Star Wars fan as it's a good story and I wouldn't of minded seeing a live action adaptation, but that boats long sailed for that since the events of this book are set before Phantom Menace. It tells the tail of Qui Gon and Obi Wan working together as padawan and master (although not officially) and ultimately defeating a sith and restoring order to a corrupt planet named 'Thani' (hehe).
FG93's rating:

Had this on my Kindle for quite some time and wanted to read it for a while but other books and periods of not being bothered to read got in the way, but now I'm finally on to it.


Started: 27th January
Finished: 18th February.

*Completion was delayed due to my girlfriend staying over and being ill (which I can also thank her for)

"Fifteen men on the Dead Man's Chest Yo-ho-ho, and a bottle of rum! Drink and the devil had done for the rest Yo-ho-ho, and a bottle of rum!"

I'm not sure why I never read this when I was younger but oh well, it was a good read, one I think everyone should read at some point!
FG93's rating:

Add items to section
February

Not usually my style to read something else while I'm mid way through another book, but for a comic book I made the exception. My girlfriend had all the Batgirl series of this so I had a read too.

Started: 4th February
Finished: 4th February

They are pretty good, kind of dark for a comic book, but then again I haven't read one in years. It's an on going series so maybe I'll get to read the rest at some time.
FG93's rating:


Add items to section
April
It appears I've been avoiding my reading again all through March, oops :r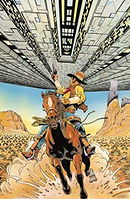 I found this graphic novel in a book shop a few months ago for just £1.99 and couldn't resist! I've already seen the film but I guess the parts the film leaves out could be pretty interesting. Starting this tonight.

Started: 10th April
Finished: 12th April

It was quite good, quite a cool idea, no where near as good as the film version though.
FG93's rating:


Add items to section
May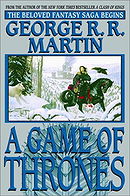 I've watched and have really enjoyed the TV series so far, I'm really interested by all the stories, the characters and the entire world, and so I thought I may as well read the books too, it's a pretty long book so it'll probably take me ages to finish ;o

Started: 15th May
*Currently 'to one side'*
Finished: Unfinished 20%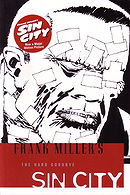 Was raiding my brothers DVD collection one day I found his Sin City was in a box too big to contain just the DVD and so I went snooping and found in there was the three stories that are shown in the film, The Hard Goodbye, The Big Fat Kill and That Yellow Bastard. I need to read them asap since he will be back from uni soon and probably wouldn't let me borrow them!

Started: 23rd May
Finished: 24th May

I started with my favourite characters story, Marv. After reading this, I have to say the film really portrayed the whole story well, especially the characters. Marv is so cool, the ultimate beast who you would want on your side in a bar fight.
FG93's rating:

Add items to section
June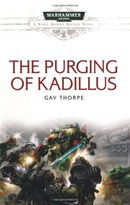 I went on holiday with the origional intention on resuming A Song of Ice and Fire, however I found this in the WHSmiths at the airport. So glad I found it...

Started: 28th June
Finished: 4th July

I really enjoyed reading this book (probably partly due to the fact I was in sunny Spain at the time). Even though I knew a few thinks about the Warhammer 40,000 universe from when I was a younger I wouldn't say you needed to know any of it to enjoy this book as it just makes a great war against aliens book anyway.


FG93's rating:

Add items to section
Planning to read...
Suggestions welcome :)
My book diary for 2013!

Okay so I've been slacking off for too long this year already, watching films and stuff, nothing much academic, but now I'm back at my uni flat for the new semester, so I need to get my brain active again and so I'm back to getting some reading done!

I usually read a few chapters a night so don't expect any of this read an entire book in a day business ;D

*Suggestions for what books to read are welcome!




Also see:
A list of all the books I've ever read
and
A list of all the books I have on my Kindle.
Added to