17

vote
1927 Views Share:
Animals and Camera
Animals list created by Anautix
World's most famous monkey selfie: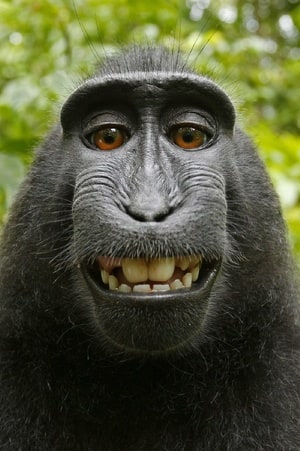 Visiting a national park in North Sulawesi, Indonesia, award-winning photographer Mr. Slater left his camera unattended for a while. It soon attracted the attention of an inquisitive female from a local group of crested black macaque monkeys, known for their intelligence and dexterity. Fascinated by her reflection in the lens, she then somehow managed to start the camera. The upshot: A splendid self-portrait.
source:
www.dailymail.co.uk
Added to

30 votes
Listalmania
(103 lists)
list by milica
Published 5 years, 8 months ago

5 comments

22 votes
Favorite Lists #28
(30 lists)
list by kathy
Published 5 years, 9 months ago

3 comments