0

vote
Lupinranger vs. Patranger Monster Review
I wouldn't have known this was a frog if I wasn't told but I love it anyway.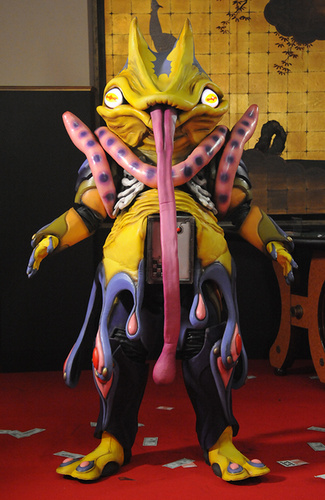 Look at that puckered up b-hole of a face! The tongue has a big dangly knob on the end of it and I don't even know what the tentacle scarf thing is supposed to be.
This show is amazing.
-Episode 1: The Trouble-making Phantom Theif-