109

vote
Who has seen the most movies on Listal?
Sort by:
Showing

30

items
Decade:
Rating:
List Type:
This list is to see who has watched the most movies on Listal. To do so, I checked their ratings.
Of course and unfortunately, many users rate many movies which they haven't actually seen so the numbers are not always correct but it is better than nothing and some of these users are truly some genuine movie experts.
I didn't put everyone here because I didn't feel like browsing through all the profiles but if you have seen more than 3100 movies, you should definitely be included in his list so don't hesitate to contact me and I will update the whole thing.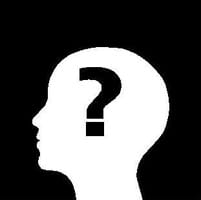 Added to
47 votes
Movie lists from other users that I serve as refer
(55 lists)
list by Rath
Published 5 years, 2 months ago

2 comments
30 votes
Top 50 most popular lists by johanlefourbe
(50 lists)
list by johanlefourbe
Published 7 years, 8 months ago

3 comments
78 votes
Listal's Ongoing Community Lists
(93 lists)
list by Mr. Saturn
Published 7 years, 3 months ago

14 comments
32 votes
Listal Lists
(81 lists)
list by AFIoscar
Published 7 years, 8 months ago