3

vote
Games Beaten in the Year of the Ox (2021)

26.2.

Annual playthrough.
Darth Brutus's rating: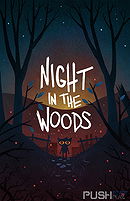 11.2.

That was... something.

I don't know how these people knew how my life would turn out in 2021 and managed to make a game out of it back in 2017, but the accuracy is scary. The writing is seriously great for the most part, Greg and Angus were this time my best friends.

I was about to give this game full five stars until I made it to the end, which comes way too fast, is written hastily and ruins the fascinating plot entirely just right at the end. Like there's hours worth of building up and then they just explain the whole thing and then it suddenly ends. There was even a hint that what you are experiencing might just be a real mystery, coma dream or paranoid hallucination the main character got from a serious head injury, but they completely blew it.

The ending kinda ruined it for me. But man, I do wonder how they got my life and personality nearly 100% right...

Darth Brutus's rating:


30.1.

This is one of the best sounding and best looking games of its generation with some of the best character designs ever, I love the idea of combining creative horror designs with anime and Street Fighter mechanics. And then there's the painstakingly hand-drawn colorful graphics which are so beautiful to look at.

My only real complaint here are the controls, to which I couldn't get the right feel despite playing few hours straight. This issue makes the game very frustrating and needlessly difficult, but I cannot say I didn't love the technical side of things.

Darkstalkers was one of the best 2D fighting game series ever. The idea was so good to begin with, but some technical issues and bad choices they made along the way pretty much killed the entire franchise. The original is still the best, this isn't as good, but still awesome in its own way.
Darth Brutus's rating: