8

vote
3869 Views Share:
Fiction's Gay Supercouples
Characters list created by Paulo Júnior
Popular gay male couples from fiction.
Not from movies. I have a list for gay male romance films, all of them would fit. It's a long list.
Sort by:
Showing

31

items

Add items to section
Live-Action

Add items to section
Books

Add items to section
Comics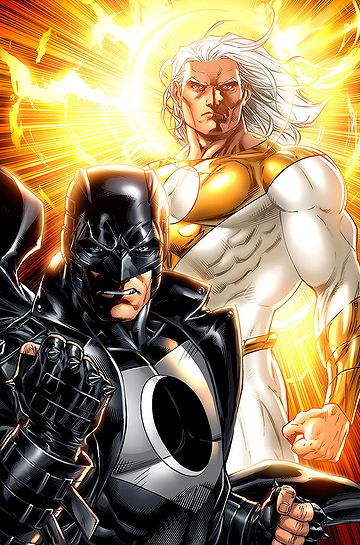 Apollo & Midnighter
Previously being a part of the Wildstorm Universe as part of the awesome superhero team The Authority, they then were integrated in the larger DC Universe, were Midnighter had the groundbreaking solo Midnighter and then there was the mini Midnighter and Apollo. Now Wildstorm Universe is on the verge of coming back, let's see what happens.

Add items to section
Anime
Added to

12 votes
Gay Lists
(180 lists)
list by Kess
Published 7 years, 9 months ago