Top 30 Best Theme Songs in Tokusatsu
Sort by:
Showing

31

items
Decade:
Rating:
List Type:

Add items to section
Honorable Mentions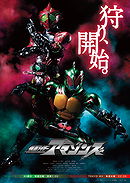 "Armour Zone" is most definitely a top 30 song, but only the edited-for-TV version of the episodes have a proper opening sequence. The original Amazon Video episodes just play the theme as the lead into the end credits. So I can't properly add it to the list.
jenndubya's rating:


Add items to section
Top 30
My favorite theme songs for tokusatsu shows.

Why 30? Because there are so many good theme songs that I can't narrow it down any further. And there are still some that I feel bad about leaving off, with some others that I love but haven't heard them in context to the show itself.

Each song will be judged in five categories:
- The ability to get me pumped up.
- The ability to make me want to sing along.
- How frequent you'd find the song on a generic song playlist.
- How much I'll jam to just the instrumental.
- How good the visuals match in the opening credits.

Why so few video links? Because those are the only themes with official YouTube videos and I don't want to have to deal with deleted videos in a few months.

Note: These specific numbers are not necessarily where they fall in preference, just how they rank when taking the five categories into account.
Added to

3 votes
My Toku Top Tens
(20 lists)
list by jenndubya
Published 6 years, 11 months ago