11

vote
A Slice of America: Monk
Sort by:
Showing

30

items
Decade:
Rating:
List Type: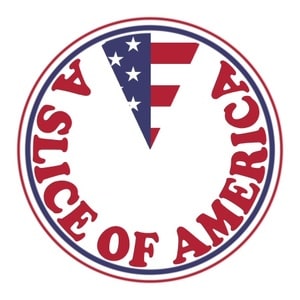 It's a jungle out there,
Disorder and confusion everywhere,
No one seems to care,
Well I do,
Hey, who's in charge here?

It's a jungle out there,
Poisoning the very air we breathe,
Do you know what's in the water...
that you drink,
Well I do,
It's amazing!

People think I'm crazy,
To worry all the time,
If you paid attention then you'd...
worry too,
Your better pay attention or this...
world we love so much,
Might just kill you.

I could be wrong now,
But I don't think so!

'Cause it's a jungle out there,
It's a jungle out there.
Adrian Monk is a former detective who lost his badge after his wife was killed by a car bomb. He works as a consultant for the San Francisco Police Department, where he is regarded as the man who can solve almost anything. He dreams of winning back his badge and solving the one murder he never managed to solve... Trudy's.
SEASON SCORES

Season 1: 7.85
Season 2: 7.88
Season 3: 7.75
Season 4: 7.25
Season 5: 7.69
Season 6: 7.75
Season 7: 7.56
Season 8: 8.06
FAVOURITE EPISODES

HOLY GODIVA

1. Mr. Monk and the End: Part 1
(Series 8, Episode 15 - 2009

2. Mr. Monk and the Three Pies
(Series 2, Episode 11 - 2004)

3. Mr. Monk and the End: Part 2
(Series 8, Episode 16 - 2009

4. Mr. Monk Goes Home Again
(Series 4, Episode 2 - 2005)

5. Mr. Monk Is Up All Night
(Series 6, Episode 9 - 2007)

6. Mr. Monk and the Kid
(Series 3, Episode 16 - 2005)

7. Mr. Monk and the Bad Girlfriend
(Series 6, Episode 4 - 2007)

8. Mr. Monk and the Captain's Wife
(Series 2, Episode 14 - 2004)

9. Mr. Monk and the Dog
(Series 8, Episode 11 - 2009)

10. Mr. Monk and the Foreign Man
(Series 8, Episode 2 - 2009)

11. Mr. Monk Meets His Dad
(Series 5, Episode 9 - 2006)

12. Mr. Monk Is on the Run:
Part 1
(Series 6, Episode 15 - 2008)

13. Mr. Monk Goes to Group Therapy
(Series 8, Episode 8 - 2009)

14. Mr. Monk Mrs. Monk
(Series 4, Episode 6 - 2005)

15. Mr. Monk Goes to Jail
(Series 2, Episode 16 - 2004)

16. Mr. Monk Is on the Run:
Part 2
(Series 6, Episode 16 - 2008)

17. Mr. Monk Goes to the Asylum
(Series 1, Episode 6 - 2002)

18. Mr. Monk and the Actor
(Series 5, Episode 1 - 2006)

19. Mr. Monk and the Genius
(Series 7, Episode 2 - 2008)

20. Mr. Monk Get a New Shrink
(Series 5, Episode 7 - 2006)

ONION JACK

2. Mr. Monk and the End: Part 1
(Series 8, Episode 15 - 2009

2. Mr. Monk Is Up All Night
(Series 6, Episode 9 - 2007)

3. Mr. Monk and the Three Pies
(Series 2, Episode 11 - 2004)

4. Mr. Monk and the End: Part 2
(Series 8, Episode 16 - 2009

5. Mr. Monk Is on the Run:
Part 1
(Series 6, Episode 15 - 2008)

6. Mr. Monk and the Kid
(Series 3, Episode 16 - 2005)

7. Mr. Monk and the Captain's Wife
(Series 2, Episode 14 - 2004)

8. Mr. Monk and the Bad Girlfriend
(Series 6, Episode 4 - 2007)

9. Mr. Monk Mrs. Monk
(Series 4, Episode 6 - 2005)

10. Mr. Monk Is on the Run:
Part 2
(Series 6, Episode 16 - 2008)

11. Mr. Monk and the Dog
(Series 8, Episode 11 - 2009)

12. Mr. Monk and the Foreign Man
(Series 8, Episode 2 - 2009)

13. Mr. Monk and Sharona
(Series 8, Episode 10 - 2009)

14. Mr. Monk Goes Home Again
(Series 4, Episode 2 - 2005)

15. Mr. Monk Goes to Group Therapy
(Series 8, Episode 8 - 2009)

16. Mr. Monk Meets His Dad
(Series 5, Episode 9 - 2006)

17. Mr. Monk Takes His Medicine
(Series 3, Episode 9 - 2004)

18. Mr. Monk Get a New Shrink
(Series 5, Episode 7 - 2006)

19. Mr. Monk and the Three Julies
(Series 6, Episode 13 - 2008)

20. Mr. Monk and the Garbage Strike
(Series 5, Episode 2 - 2006)
Added to