9

vote
A Slice of America: Columbo
Sort by:
Showing

13

items
Decade:
Rating:
List Type: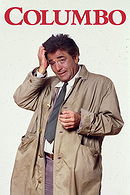 Years: 1968-2003
Broadcaster: NBC, ABC
Written by: Richard Levinson, William Link, Jackson Gillis,
Peter S. Fischer, Steven Bochco, Jeffrey Bloom, Larry Cohen,
William Driskill, Dean Hargrove, Robert Van Scoyk, William Read Woodfield
Howard Berk, John T. Dugan, Peter S. Feibleman, Evan Hunter,
Roland Kibbee, Patrick McGoohan, Stanley Ralph Ross, Lou Shaw,
Gene Thompson, Michael Alaimo, Myrna Bercovici, Robert Blees Booker Bradshaw,
Stephen J. Cannell, Jeffrey Cava, Gerry Day, Peter Falk,
Patricia Ford, Alvin R. Friedman, Henry Garson, Jeffrey Hatcher,
Shirl Hendryx, Frederick King Keller, William Kelley, Charles Kipps
Anthony Lawrence. Jonathan Latimer, Tom Lazarus. David P. Lewis,
Jerrold L. Ludwig, James Menzies, Irv Pearlberg, Lester Pine,
Tina Pine, Brad Radnitz, David Rayfiel, April Raynell,
Pat Robison, Sy Salkowitz, Robert Sherman, Richard Alan Simmons,
Barney Slater, Michael Sloan, Robert Specht, Paul Tuckahoe,
Sonia Wolf, Robert M. Young
Stars: Peter Falk
Episodes: 69
Episode Average: 6.696
BEST EPISODES:
Any Old Port in a Storm (1973), A Friend in Deed (1974)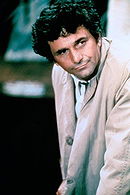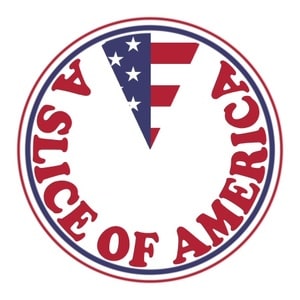 The individual episodes are on Listal, but since episodes are not normally linked from imdb in this way, we've chosen to stick with our usual layout for this list.
SEASON SCORES

Season 1: 7.00
Season 2: 6.50
Season 3: 8.38
Season 4: 8.00
Season 5: 6.17
Season 6: 6.33
Season 7: 7.40
Season 8: 4.50
Season 9: 6.50
Late Specials: 6.21
FAVOURITE EPISODES

HOLY GODIVA

1. Requiem for a Falling Star
(Series 2, Episode 5 - 1973)

2. Swan Song
(Series 3, Episode 7 - 1974)

3. Troubled Waters
(Series 4, Episode 4 - 1975)

4. Any Old Port in a Storm
(Series 3, Episode 2 - 1973)

5. Double Exposure
(Series 3, Episode 4 - 1973)

6. A Friend in Deed
(Series 3, Episode 8 - 1974)

7. Suitable for Framing
(Series 1, Episode 4 - 1971)

8. Columbo Cries Wolf
(Series 9, Episode 2 - 1990)

9. Try and Catch Me
(Series 7, Episode 1 - 1977)

10. Forgotten Lady
(Series 5, Episode 1 - 1975)

ONION JACK

1. It's All in the Game
(Special - 1993)

2. Any Old Port in a Storm
(Series 3, Episode 2 - 1973)

3. A Friend in Deed
(Series 3, Episode 8 - 1974)

4. Suitable for Framing
(Series 1, Episode 4 - 1971)

5. Negative Reaction
(Series 4, Episode 2 - 1974)

6. How to Dial a Murder
(Series 7, Episode 4 - 1978)

7. Columbo Goes to College
(Special - 1990)

8. Swan Song
(Series 3, Episode 7 - 1974)

9. Double Exposure
(Series 3, Episode 4 - 1973)

10. Troubled Waters
(Series 4, Episode 4 - 1975)
Added to