8

vote
Come in No.6, your time is up!
Sort by:
Showing

13

items
Decade:
Rating:
List Type:
Sadly Patrick McGoohan has passed away, I'd love to do a list of all the movies he turned down, or has appeared in. But as he will always be Prisoner number 6 to me, I thought a list of his TV works more fitting!
Patrick won a BAFTA TV Award for Best Actor in 1960. In 1990 he won an Emmy for Outstanding Guest Actor in a Drama Series. This was for his role as Oscar Finch in Columbo: Agenda for Murder. Previously he had won an Emmy for outstanding Single Performance by a Supporting Actor in a Comedy or Drama Series again for: Columbo: By Dawn's Early Light (1974)
What isn't widely know is that he was the first choice for the roles of Gandalf in the Lord of the Rings trilogy (which went to Ian McKellen) and Dumbledore in the Harry Potter films (which went to Richard Harris) but turned them down. He also turned down the role of James Bond in Live and Let Die.
He appeared as 4 different murderers on 4 different episodes of Columbo. Of those 4 episodes he directed 3 and was considered at one point as a replacement for Peter Falk when he wanted to leave the show.
For the 1967 TV show 'The Prisoner', he sometimes used the name Joseph Serf for directing credits and Paddy Fitz for writing credits. Paddy is a nickname for Patrick while Fitz was derived from his mother's maiden name, Fitzpatrick.
He reprised his The Prisoner character, Number Six in a Simpsons episode The Computer Wore Menace Shoes.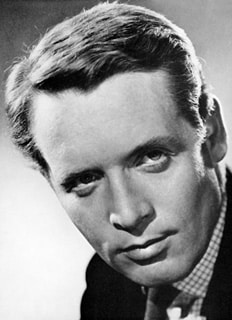 Picture of Patrick McGoohan
at
Listal
Added to