30 Insane Doodles on Draw Something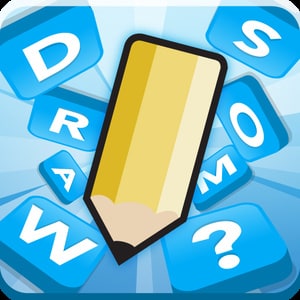 Draw Something is a mobile app developed by Omgpop. It was one of the Mobile apps which won the
Flurry App Spotlight Awards in 2012.
In the first five weeks after its launching, the game was downloaded 20 million times. Fifty days after its release, it had been downloaded 50 million times. Recently, both Draw Something and Omgpop were bought by the game giant Zynga for $180 million.
Two players alternate turns between drawing a picture for the other to guess. Some drawings are extremely creative in many ways. The game is very fun especially when you are playing with your friends with a sense of humor and good drawing skill.
Design Inspiration
~CLICK ON PICTURES FOR FUNNY CAPTIONS~
Added to