1

vote
2021 movies - Personal review and Awards -
Sort by:
Showing 1-

50

of

61
Decade:
Rating:
List Type:

Add items to section
Best Picture of the year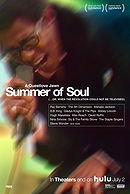 Notes:
To be honest, I have to admit that I had actually never heard of the Harlem Cultural Festival that took place in 1969 but I'm not the only one. Indeed, while Woodstock became the most famous festival that ever took place, this festival was actually largely forgotten, at least, by the mainstream audience. What was even more surprising was that they actually did film everything but it took a staggering 50 years before someone finally released the damned thing. Apparently, back then, nobody cared about spreading this magnificent piece of Black power, love and creativity which was basically censored in spite of its actually very positive message. Concerning the festival itself, I have to admit that I didn't know about half of the performers but it didn't matter and they were all really good. The fact that appearing on this stage meant so much for them really transpired in their performances which were very often quite electrifying. Eventually, the only thing that prevented this movie from becoming really epic was the fact that they reduced 40 hours of footage to only 2 hours. I mean, the documentary about Woodstock was lasting 3 hours for a reason and I'm pretty sure it wouldn't have had the same impact if it would have been shorter. In this case, with an extra hour or even more, they could have fleshed out even more some of the performances or some portraits of the artists and people involved. Still, it wasn't a deal-breaker and the damned thing was really awesome to behold.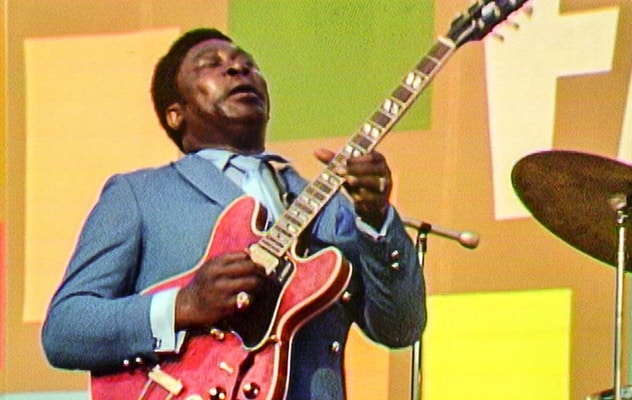 johanlefourbe's rating:


Add items to section
Grand Jury prize
For those who don't know, in a festival, the Grand Jury prize honors a great movie which just missed the biggest prize.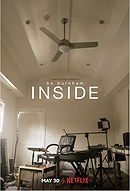 Notes:
First of all, I have to admit that I'm not really familiar with Bo Burnham's work. Indeed, I did see his directorial debut, 'Eighth Grade', but that was pretty much it though. Well, this was something completely different but it was definitely quite a massive artistic tour-de-force. Indeed, while we were all stuck at home (myself, I have been working from home for more than a year and who knows when it's going to end?), Burnham made this comedy special completely on his own in this little room but it was impressive how creative he still managed to be. Indeed, the guy was most of the time quite hilarious and, even though more than half of the duration was filled up with some songs, I actually enjoyed those which I didn't really expect. As the weeks go by, even months, you see his hair and beard growing and he is basically telling the viewers that his mental state was actually deteriorating and you hope that it is an act so you can keep smiling but it might have been genuine after all. In this case, the whole lock-down didn't have much impact on my lifestyle but many people did suffer severely mentally from this 'new normal'. Even the room itself becomes some kind of character and you might wonder if its mess might reflect Burnham's own state of mind.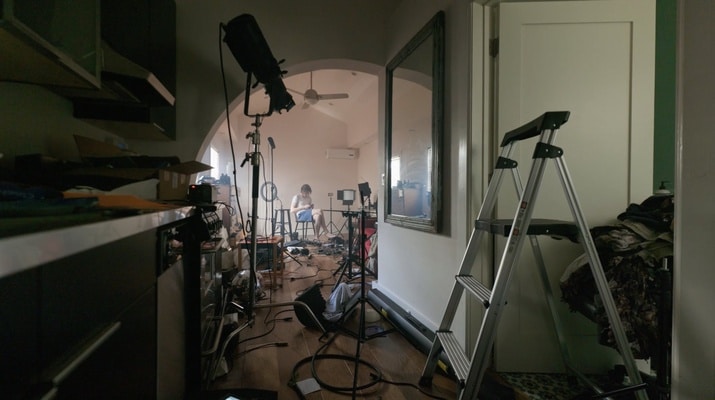 johanlefourbe's rating:


Add items to section
Best Male Performance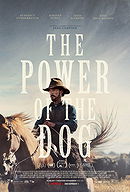 Notes:
Well, even though this movie was apparently universally heralded, to be honest, I really struggled to connect with the damned thing. Sure, it was very well made and some of the scenes were just gorgeous to look at and, yet, somehow, it never grabbed me. However, there is no denying that the cast was really strong and I was above all impressed by
Benedict Cumberbatch
who probably gave here a career best performance.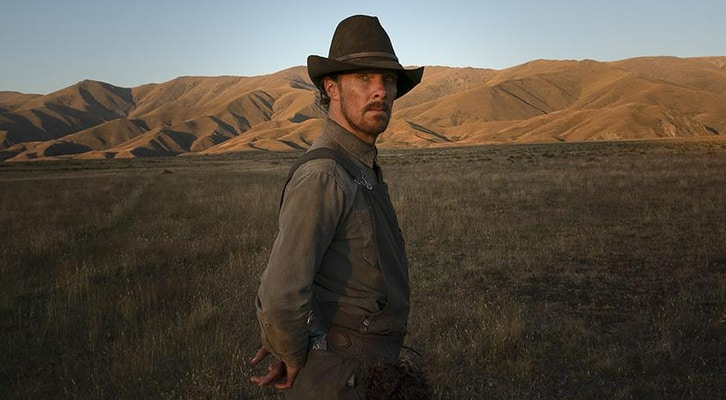 johanlefourbe's rating:

Add items to section
Best Female Performance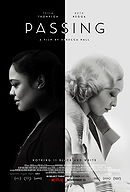 Notes:
In contrary to 'The Power of the Dog', I actually really loved this movie. However, even if it was a beautiful movie to look at, I enjoyed above all the amazing performances delivered by
Tessa Thompson
and
Ruth Negga
. Indeed, they both represented a different approach to this problematic and both women were quite fascinating thanks to the 2 actresses who were at the top of their game.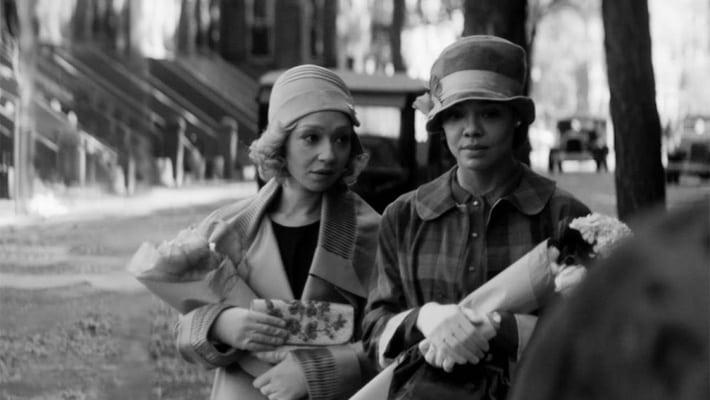 johanlefourbe's rating:


Add items to section
Best Animated Picture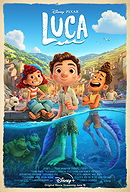 Notes:
As usual with Pixar, the damned thing was just so gorgeous to look at and, especially during this pandemic during which many of us spent hours even days cloistered in our homes, it was really neat to spend some time in such a cute Italian village from the 50's/60's. Then, at the centre of this tale, you had this beautiful friendship between these 2 boys who were basically lonely and it was just really neat and relatable to see them having so much harmless fun during some kind of summer holiday. Seriously, it was probably the most beautiful relationship delivered by Pixar since the love story in 'Up' involving Carl Fredricksen and his wife. So, it was really closed to be a homerun, once again for Pixar and, yet, something was still missing though. Eventually, in my opinion, the only thing that really prevented the damned thing from maybe being a masterpiece was the fact that these boys were some sea-monsters. It's not that this aspect of the story really bothered me, it's just that, in my opinion, it didn't add anything really interesting to this really sweet bromance. Sure, it probably made the whole thing more appealing for the young kids but I'm more used to get this kind of gimmicks from Disney and not from Pixar. Anyway, it was still a beautiful tale.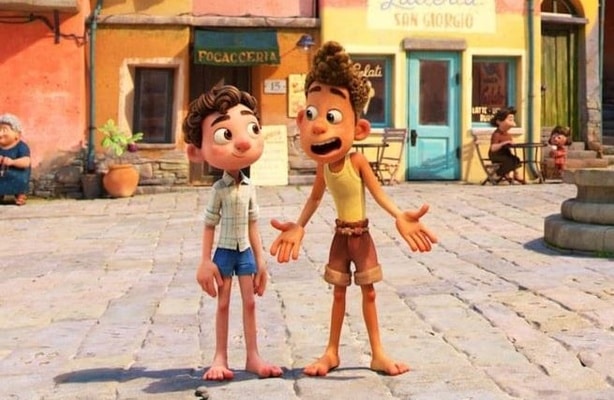 johanlefourbe's rating:


Add items to section
Most Fun Picture of the year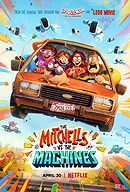 Notes:
Well, even though 'The Mitchells vs the Machines' was not bad at all, the most fun I had this year was definitely with
Bo Burnham inside
though. Indeed, like I mentioned before, the damned thing was definitely an impressive artistic tour-de-force and some of it was just downright hilarious (like the tune he sung in the pic here underneath).
johanlefourbe's rating:


Add items to section
Best Sequel/Prequel/Reboot/Spin-Off
Notes:
Don't be misled by the fact that I chose this movie for this spot. Indeed, its selection had mostly to do with the fact that I surprisingly watched only 3 movies in this category this year. It is indeed surprising since the box-office is usually ruled by such movies. Anyway, I can't say I was really dying to see the infamous Snyder cut but I have to admit that I was curious about the end-result. Well, in spite of what all the DC fanatics who were very vocal about getting this new version might argue, all in all, it was still not a really strong story though. The funny thing was that the Whedon cut was the shortest DCEU movie and this new version turned out to be the longest super-hero movie ever made so far, no less than that. Seriously, 4 freaking hours?!? On the other hand, there is no doubt that, this time around, the characters were much more fleshed out, especially Victor Stone/Cyborg. Furthermore, the tone was darker and much more consistent with the previous movies in this franchise and, this way, it also gave the whole thing a much more epic feeling, something that was probably missing with the theatrical version.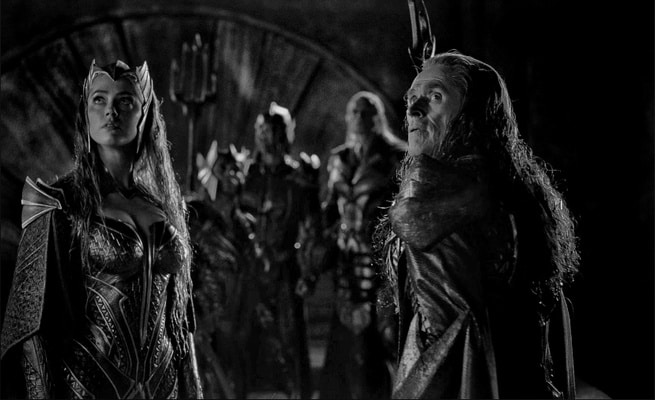 johanlefourbe's rating:


Add items to section
Best Non-English speaking movie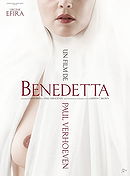 Notes:
Eventually, the Dutch master didn't disappoint, at least, not me as it turned out to be a massive Verhoeven festival. Indeed, he went pretty much all the way with some over-the-top hallucinations, violence, blood, full frontal nudity and some good old sex. Seriously, even if probably not everything did work, the whole thing was still seriously intense. Eventually, he gave us all the various ways anyone at the time might approach religion (as a real vocation, as a capitalist enterprise, as a powerful political weapon, as a simple way to get fed or a way to escape a toxic household). What I enjoyed the most was how ambiguous Benedetta was until the very end. Indeed, was she some kind of con artist? A complete lunatic? Another sexually frustrated nun? An actual prophet who could communicate with God, somehow? Or maybe it was a combination of all this all together. Well, you won't get any easy answer which was the movie's biggest strength but also its weakness. Indeed, at the end, all the other characters's thoughts, feelings and motivations were pretty clear but Benedetta remained an impenetrable wall which was slightly frustrating and, yet, it made her rather fascinating. I also think that the whole lesbian relationship was not very well linked with her religious 'awakening'. The best thing that I can think of was that, by being touched by Bartolomea's love, she was then more able to get in touch with God? Or maybe, after all these years of sexual abstinence, it pretty much blew up her fragile mind? Anyway, even if it wasn't flawless, Verhoeven delivered here another intense roller coaster.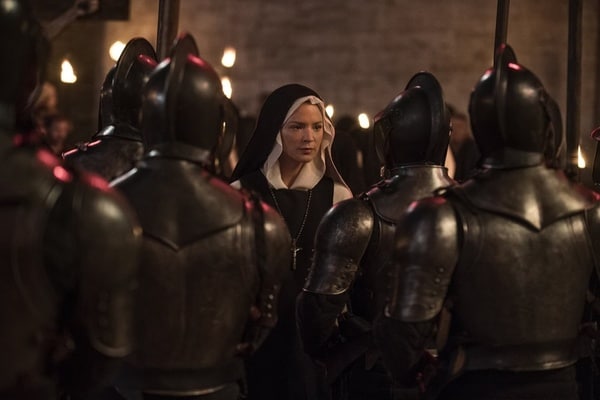 johanlefourbe's rating:


Add items to section
Biggest disappointment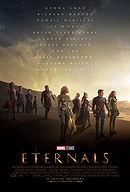 Notes:
From all the MCU movies to be released this year, this one seemed to be the most interesting so I have to admit that I was rather curious about the damned thing. Indeed, how awesome it would have been that Chloé Zhao, after scoring a Best Picture Academy Award, would follow up with a massive blockbuster which would also turn out to be one of the most challenging MCU instalments ever made? So, I was really rooting for this movie but, to be honest, I'm afraid it turned out to be the most disappointing one from the whopping 4 MCU movies released this year. I mean, it's not that it was bad, far from it, in fact, it did have quite some potential but this potential was unfortunately pretty much completely untapped. Indeed, this group of characters was quite intriguing and the fact that they lived for thousands of years could have opened so many doors, especially on a metaphysical level. Sure, they did scratch this idea but it was really superficial and, eventually, they were stuck facing the usual monsters threatening our planet. On top of that, within 5 mins, I had already figured out that Arishem had some 'secret' agenda and it was rather disappointing that, after thousands of years, these ancient seemingly wise characters didn't figure this out on their own at some point. Eventually, it is rather disheartening that Chloé Zhao claimed that Marvel gave her plenty of freedom but I wish they gave her instead a better story to work with.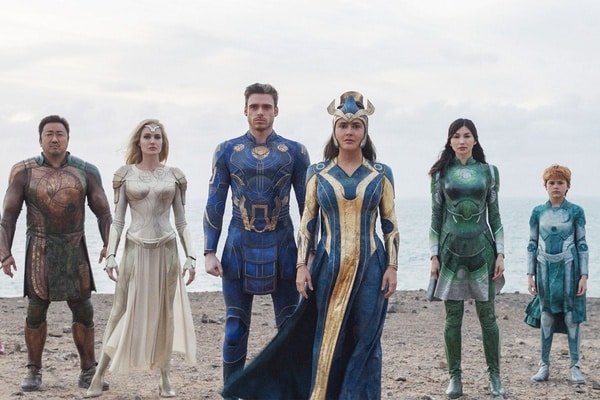 johanlefourbe's rating:

Add items to section
Worst Picture of the Year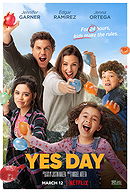 Notes:
It turned out to be one of these movies arguing that raising kids has become such an impossible task nowadays and, to be honest, I always have a hard time to relate with such movies. The fact that I got 3 very easy children to raise doesn't help I guess. Anyway, in my opinion, raising children is not really about when you should say 'No' and when you should say 'Yes', it's actually more about building trust between you and your child. So, you can see I didn't care much for the whole set-up but, at least, it was nice that it was dealing with a bilingual family, even if they did actually very little with this aspect after all. Still, I have to admit that there was something pretty neat to see these kids calling all the shots for one single day. However, for some reasons, they completely derailed the whole thing during the 3rd act by sending the parents to jail for some rather dubious reasons. Finally, the tone was just so feather light. Indeed, the parents were nice, the kids were nice, there was barely a conflict even at the beginning of the movie and I get that it was probably done on purpose but it would have been more interesting if the characters would have been slightly more complex.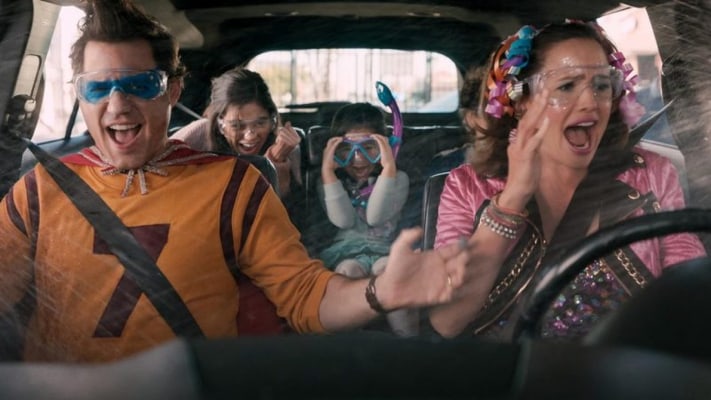 johanlefourbe's rating:


Add items to section
Other movies I have seen (from best to worst)
Load more items (11 more in this list)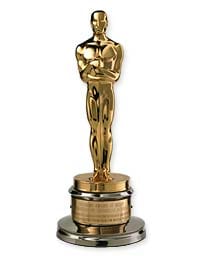 This list is NOT a prediction of the following award season.
It is my review of the 2021 movies I have seen and, for fun, I give some awards to the best (and worst movies) of the year.
If you are intested to see last year's results, check this list :
2020 movies - Personal review and Awards -
Added to