9

vote
10 of 25...JB favs according to me
Sort by:
Showing

10

items
Decade:
Rating:
List Type:
I'm quite late to present this list, I've started in 2015...when Bond movies count 24, it's 24 and 1/2 now, almost 25, so Bond Nazis stay out.
I've spent this summer searching for uncredited gals from large cast movies, as Carry on, Bond or Matt Helm. Why ?
First I like gals, not the famous one but the 100$ models, who made nudies early in career, or the classroom pretty one who dreamed the stage and gave 100% of her strenght in dance lessons. But all of them went uncredited, yesterday in the center of a shining lobby card today with housekeeper duties.
I love'em all !
So when you look at one of the 1000' pics I've posted please take a look right and read my caption...Christine Rodgers, just a name on a million girls, will hear ears ring ! This list in not for the UNCREDITED, but I will post UCast lists soon...
Thank you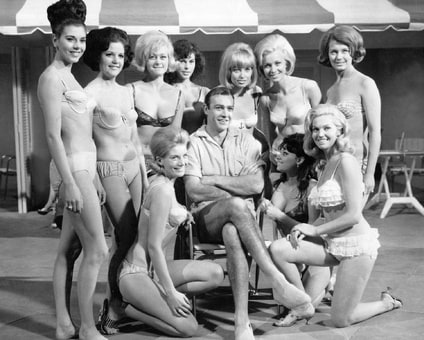 Added to