12

vote
The Ultimate Arabic Resources
Sort by:
Showing

45

items

Add items to section
Modern Standard Arabic

Add items to section
North Africa

Add items to section
Iraq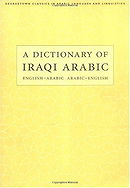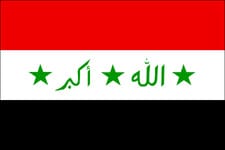 Editors:
Beverly E. Clarity
,
Karl Stowasser
,
Ronald G. Wolfe
,
D. R. Woodhead
Publisher:
Georgetown University Press
Year:
2003
ISBN-13:
9780878401369
Description: Originally offered in two separate volumes, A Dictionary of Iraqi Arabic, a staple of Georgetown University Press's world-renowned Arabic language program, now handily provides both the English to Arabic and Arabic to English texts in one volume. Designed for an English speaker learning Arabic, this is a key reference for anyone learning the colloquial speech of Iraq as spoken by educated people in Baghdad. Using romanized transliteration and transcription rather than the Arabic alphabet, it is further enhanced in most cases by having sentences to illustrate how individual word entries are used in context, reinforcing the user's acquisition of colloquial Iraqi.
astro_man23's rating:


Add items to section
Specialty Dictionaries

Add items to section
Horn of Africa & Sub-Saharan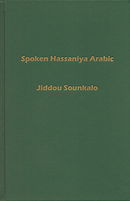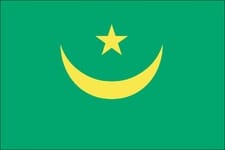 Author:
Jiddou Sounkalo
Publisher:
Dunwoody Press
Year:
2008
ISBN-13:
9781931546539
Supplements:
1 Audio CD
Description: This reader consists of three sections. The first section consists 30 selections based on audio recordings of native Hassaniya speakers from Mauritania and the United States. Each selection comprises the Hassaniya transcription, the phonetic transcription, and a vocabulary list when needed. The second section is English translations of all 30 selections, and the third section is a glossary that is a compilation of all words from 30 vocabulary lists.
My listal review of Spoken Hassaniya Arabic:
"Obscure Arabic Dialect Gets Royal Treatment"
astro_man23's rating: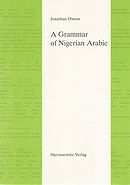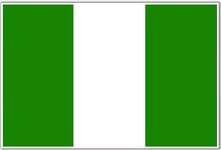 Author:
Jonathan Owens
Publisher:
Harrassowitz Verlag Publishing House
Year:
1993
ISBN-10:
3447032960 (see publisher website)
Description:
Arabic is just not a widely taught language here in the West (or probably anywhere for that matter). And even when it is taught, what we foreigners usually learn is standard Arabic, what Arabs call العربية الفصحى. There
are
indeed dialect references out there, but the vast majority of these are for one of three major Arabic tongues: Levantine, Gulf or Egyptian. And frankly, there's a lot of crap out there. Among the dialects, African ones are the hardest to find quality materials for. And among the African dialects, Horn of Africa and Sub-Saharan Arabic are the rarest of the rare. There just isn't much out there. But here's one that tries to close that gap. It is a 276-page scholarly publication written in English and Romanized Arabic. The book is exactly what it is says it is, a grammar, and it's divided by grammatical topics. Several example sentences are dissected to show how Nigerians speak their language. By no means is it a complete treatment of all the complexities in this little-researched, obscure dialect of a non-Arab nation. But if someone else knows of a better, or even just another grammar, please tell.
astro_man23's rating:
So you want to learn Arabic? Well, my friends, then you are in luck! These books will be invaluable to you on the long voyage that is the Arabic language.
I am not an expert in Arabic, but I did study it seriously for 6 years and received excellent training at the Defense Language Institute. I own all of the books on this list, so I can personally vouch for their usefulness. This list is full of links to help you track them down on your own. If you know of any good resources or reference material, slap a comment down! And if you're not a member of listal, then you should join!
Anything in blockquotes is from the publisher or author (or other cited source). Everything else is just my opinion. Cursor over the ISBN for publisher links.
*Please note that some of the ISBN links to Librairie du Liban may not direct to the product page, but instead to the storefront. In any case, the publisher's mainpage,
www.ldlp.com
, is a great starting place if you're looking for affordable, technical Arabic dictionaries, textbooks or even cookbooks.
I will expand this list from time to time.
Latest Update:
23 Sep 2011
KEY

Modern Standard Arabic
(the pan-Arab standard)


Algerian Dialect



Moroccan Dialect



Andalusi Dialect
(Moroccan Arabic)


Hassaniya Dialect
(Mauritanian Arabic)


Libyan Dialect



Tunisian Dialect



Iraqi Dialect



Saudi Dialect



*Note: The Peace Corps sponsored the publication of several Tunisian Arabic books. These books, and many others, are digitally maintained in the Education Resources Information Center online database. Many ERIC resources are available in their entirety as free downloads to the public. Although the quality of the originals leaves something to be desired, the copies on the ERIC site are often the best available. Visit the ERIC government website at http://www.eric.ed.gov/ for more information about this resource. The ERIC links I provide in this list are for direct viewing or downloading of the PDFs.
Added to