24

vote
Ronny's Dutch Film Club
Sort by:
Showing 1-

50

of

90
Decade:
Rating:
List Type:
Load more items (40 more in this list)
In 2013, one of my aunts, Ronny, passed away.
During the ceremony preceeding her cremation, I discovered that she had founded a Film Club involving many other family members. When I heard that, I thought it sounded amazing. Spending some quality time with my family which I have been neglecting for so many years and at the same time sharing my passion for movies with them sounded like the greatest combination ever.
This list will work as a diary dealing with the movies we will watch together.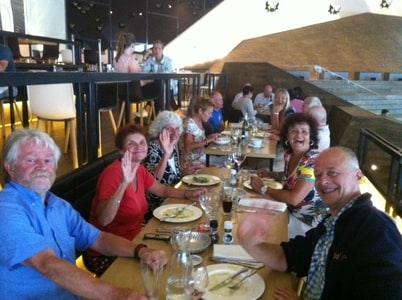 The club members (since I took this picture, you won't spot me)
Added to

12 votes
My Movie Lists
(40 lists)
list by johanlefourbe
Published 8 years, 3 months ago

1 comment

79 votes
Lists I'm following
(28 lists)
list by the giraffe
Published 9 years, 11 months ago

25 comments