The Saddest Movie Scenes I've Ever Seen
Sort by:
Showing

13

items
Decade:
Rating:
List Type:

Add items to section
Big Daddy
Oh boy...the scene where Sonny (Adam Sandler) has a tearful good-bye with Julian because Social Services finds out that he committed fraud by pretending to be his father so they send someone to take Julian away. I always cried while Julian tearfully pleads with Sonny to not send him away. "But I wipe my own ass! I wipe my own ass!"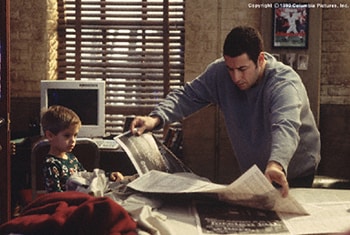 Add items to section
The Fox and the Hound
This one's the big winner. First time I watched this was in 4th grade...aye yi yi. If anyone's ever seen it, I'm sure they WOULD cry during the "Goodbye May Seem Forever" scene where Willow Tweed decides to protect her pet fox Todd by letting him go in the woods. Poor Todd looks all confused when she hugs him, shakes her head and drives away...*takes out tissues*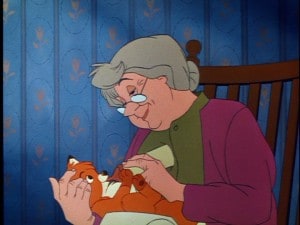 Add items to section
Up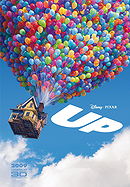 Wowie...the beginning scene was deep. Well, actually the sadness starts during Carl and Ellie's married life scene. You know, when they start getting old...so old that she's not strong enough to go to Paradise Falls and...dies. *Takes out tissues*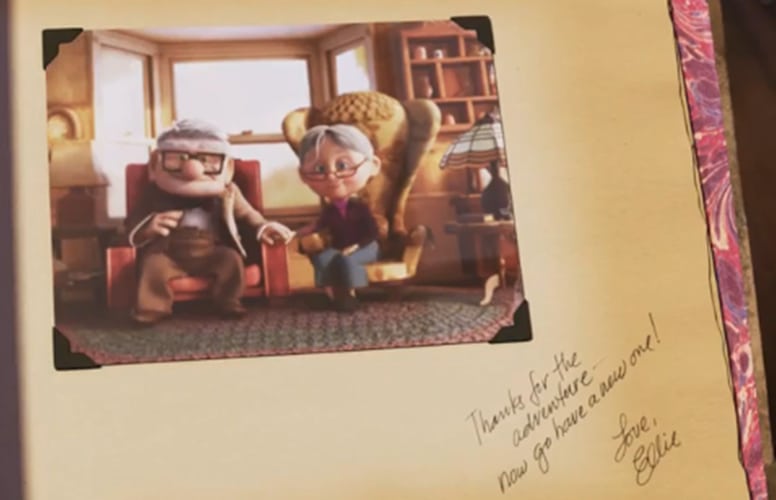 Add items to section
The Boy in Striped Pajamas
Ok, I ALWAYS felt sad whenever teachers would emphasise the Holocaust. I was always curious about this movie after seeing it On Demand so I decided to sit down and watch it. Boy...do I sure regret that. ESPECIALLY the ending scene where Bruno and Shmuel are forced on a Death March and somehow wind up in a gas chamber. I think you know what happens after that...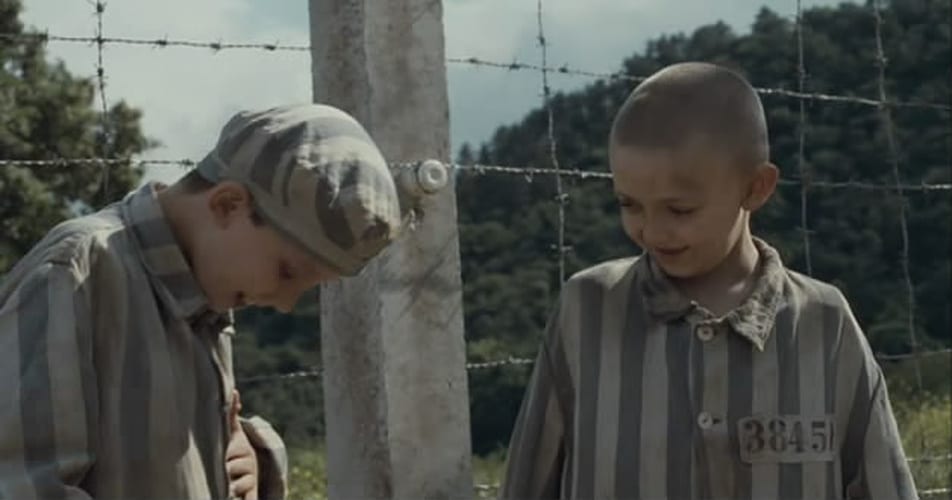 Add items to section
Life is Beautiful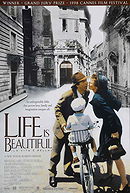 I love foreign films...whether they're kung fu films or just romance. I don't mind watching them in English or their native languages. This movie was utterly FANTASTIC! So great, I greet EVERYONE with "Buongiorno Principessa!" The scenes that take place in the concentration camp were...intimidating but the Dad kept me laughing when he turned the whole thing into a game so his little boy wouldn't be scared. The sad part was his VERY last moment of life...and he used it to make his son laugh by imitating the Nazi that was leading him to his death. What a devoted father...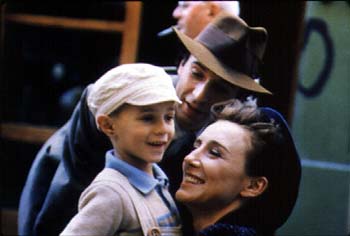 Add items to section
Ghost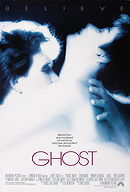 First off....it's SWAYZE! This movie had the perfect amount of comedy, romance and sadness. Let's see...it was kinda a happy/sad moment when Sam uses Oda Mae's body to have a moment with Molly. Oda Mae...ha ha. Anyway, of COURSE the part that makes woman lose it is the ending where Sam FINALLY goes into the light...but not before saying a heart-felt good bye. Now my favorite words are: "I love you. I really love you"
"Ditto"
"The love inside...take it with you"
"See ya."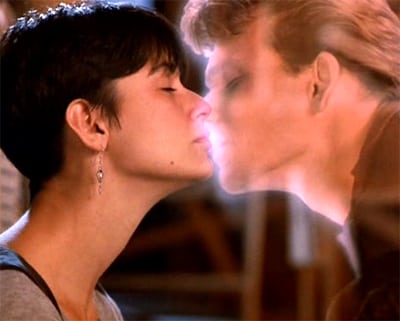 Add items to section
Toy Story 3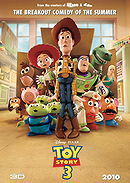 Ask any celebrity who has watched this movie. They'll ALL say the saddest parts are
1. When the toys are in the incinerator and they accept the fact that they're not gonna make it...until the aliens rescue them
and
2. The VERY end when Andy gived Bonnie all the toys and thanks them for the good times before heading off to college.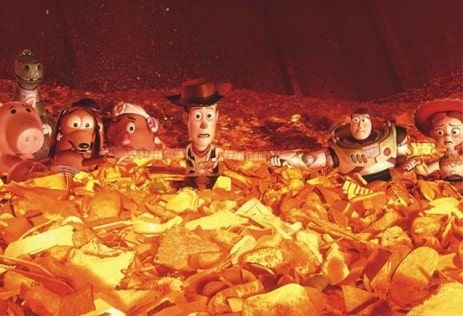 Add items to section
Love Story
This movie isn't exactly well known...unless you have a thing for 70s movies. It's...sort of like A Walk to Remember except the girl is a bit of a potty mouth. The ending scene in the hospital when she asks her husband to hold her one last time tugged on my heart strings a LOT. "Love means never having to say you're sorry."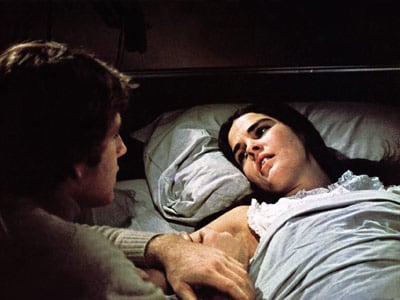 Add items to section
Edward Scissorhands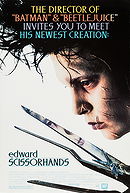 I sure know what it's like to be different. But there's that ONE scene with certain lines that make you go "AWWWW"
"Hold me"
"...I can't."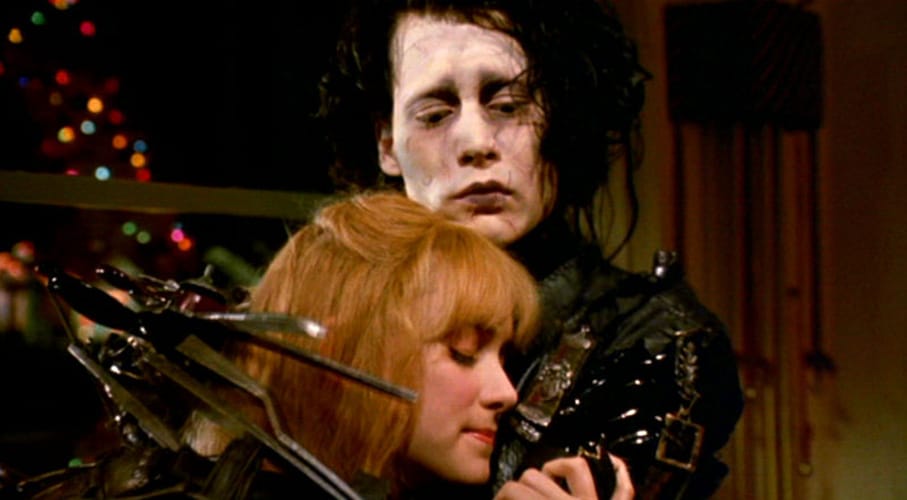 Add items to section
P.S I Love You
How many women would cry if Gerard Butler ACTUALLY died? You wanna feel that sadness? WATCH this movie! And believe me, if I had a boyfriend/husband who was dying, I sure wish he was clever enough to leave notes and plans and such like he did.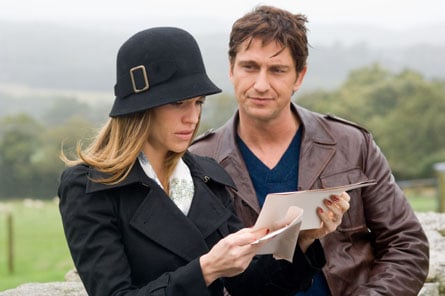 Add items to section
Dumbo
Hmmm....this movie wasn't TOO sad. Just the part where his Mom sings "Baby Mine". Whatever happened to her anyway? If she died, I'm gonna scream a big, dramatic "NOOOOOOOOOOOOO!!!!!"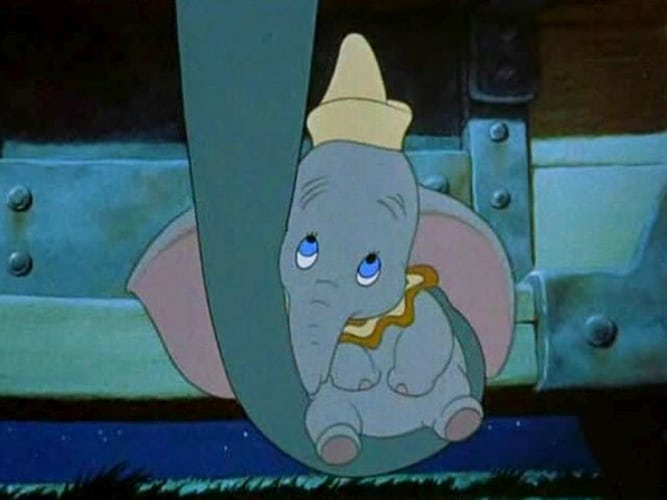 Add items to section
Bicentennial Man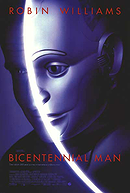 Wow....a movie where Robin Williams is actually SERIOUS!!?? And a ROBOT!
Well, anyway the sad scenes are
1. When "Sir" dies.
2. When "Little Miss" dies and he believes "That won't due."
3. The end where Andrew dies before the Supreme Council officially declares him the oldest human. Portia then requests that Galatea unplugs her life machine.
"One is glad to be of service"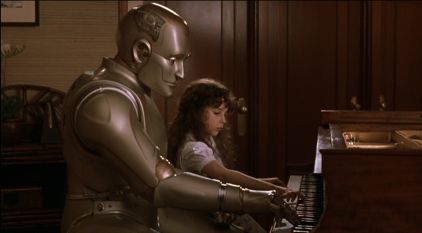 Add items to section
Sweet November
Wowie...Keanu Reeves...SMILING!!??
This movie is so amazing, I have a RIGHT to cry. Sacrifice is a big theme.
The sad part is the end when she blindfolds him and then walks away. WHAT!?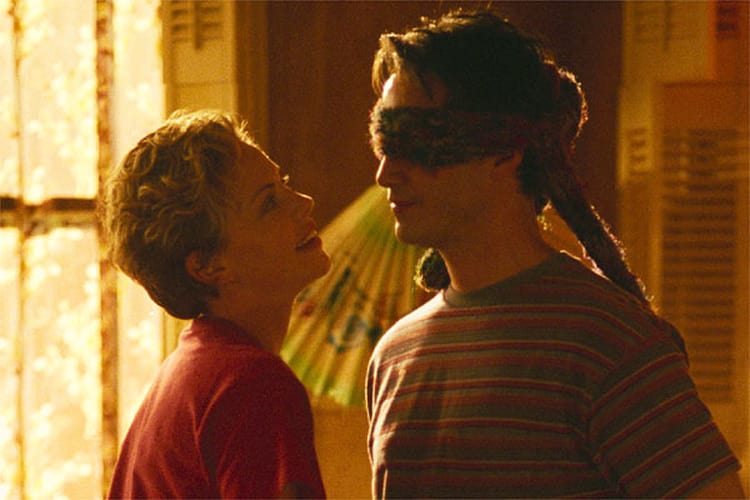 Normally, I can sit through a movie with a straight face. However...these scenes in certain movies pulled on my heart-strings a LOT. Many of you might agree on some of these, so get your tissues ready!
Added to