19

vote
Yasujiro Ozu's Filmography
Sort by:
Showing

38

items
Decade:
Rating:
List Type: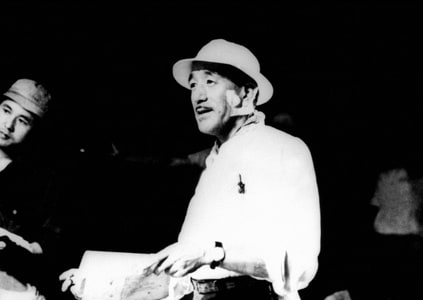 I have formulated my own directing style in my head, proceeding without any unnecessary imitation of others. - Yasujiro Ozu
Although his stories sometimes seem similar when described, his films are unique because each one depends on specific characters, closely observed. Any serious journey into the cinema sooner or later arrives at his work. - Roger Ebert
Ozu is not only a great director but a great teacher, and after you know his films, a friend. With no other director do I feel affection for every single shot... Ozu uses "pillow shots" like the pillow words in Japanese poetry, separating his scenes with brief, evocative images from everyday life. He likes trains, clouds, smoke, clothes hanging on a line, empty streets, small architectural details, banners blowing in the wind...

His visual strategy is as simple (therefore as profound) as possible. His camera is not always precisely three feet above the floor (the eye level of a Japanese person seated on a tatami mat), but it usually is. "The reason for the low camera position," the writer Donald Richie explains, "is that it eliminates depth and makes a two-dimensional space." So we are better able to appreciate a composition because Ozu lets us notice its lines and weights and tones -- which always reflect his exact feeling about the scene. - Roger Ebert reviewing Tokyo Story
When
Wim Wenders
was asked what his favorite films were he first mentioned
"All of Yasujiro Ozu", whose work of 50 films, in my book, is just like one big masterpiece, my "sanctuary" in the history of cinema.(source)
You can read quotes from Yasujiro Ozu about his films on
this site
.
Several of Yasujiro Ozu's lost films aren't on Listal.
Added to

22 votes
To Watch II - Film Lists
(152 lists)
list by PulpRoman
Published 4 years, 8 months ago

2 comments

5 votes
Japanese Directors
(14 lists)
list by Mr. Saturn
Published 11 years, 6 months ago

1 comment

12 votes
Filmography
(80 lists)
list by Mr. Saturn
Published 11 years, 7 months ago

1 comment