4

vote
Mountains on Listal

Add image to section
Mount Everest (8,848 m)
Mount Everest is a 8,848 m (29,029 ft) mountain in Himalaya, on the border between China and Nepal. It is the highest mountain on earth. It was first discovered by British Surveyors in 1847 and is named after Sir George Everest, the former British Surveyor General of India. Its original Nepali name is Sagarmāthā and its Tibetan name Chomolungma.
It was first suggested to climb Mount Everest in 1885, but the first expedition to the mountain only took place in 1921, where
George Mallory
discovered a route to the top, although he was not prepared to actually ascending the mountain. The first ascent to the summit of the mountain was made three whole decades later by
Edmund Hillary
and
Tenzing Norgay
.
After that there have been several ascents of Mount Everest which have gained public attention. In 1975 Junko Tabei became the first woman to climb the mountain. Three years later
Reinhold Messner
and
Peter Habeler
were the first to climb it without the use of supplemental oxygen. Messner was also the first person to climb Mount Everest solo in 1980.
Today there is a high amount of expeditions to Mount Everest with several hundred people climbing it every year. Still, it is a dangerous terrain that has seen numerous tragedies when people died on their way to the top or while descending back to base camp.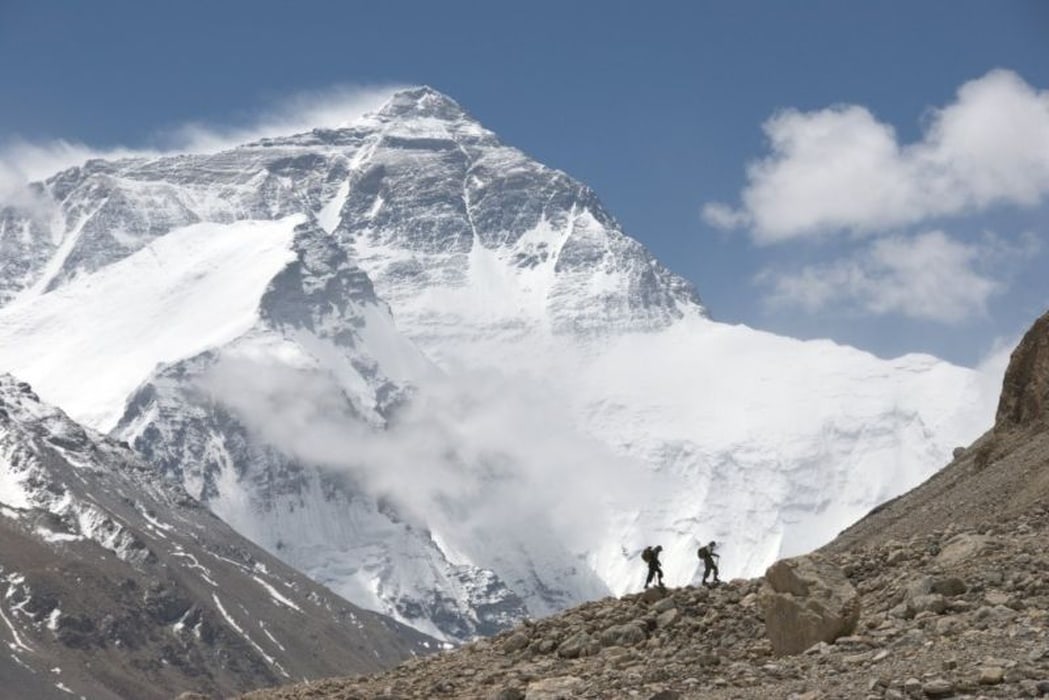 Add image to section
Gasherbrum II (8,035 m)
Gasherbrum II is a mountain in the Karakorum range of 8,035 m (26,360 ft) in altitude. Together with Gasherbrum I, III, IV, V & VI and Broad Peak it forms a coherent group of peaks on the Pakistan/Chinese border.
Gasherbrum II was first ascended in 1956 by an Austrian team consisting of Fritz Moravec, Josef Larch and Hans Willenpart. The peak also attracted public attention in 1984 when
Reinhold Messner
and
Hans Kammerlander
reached the summits of the two 8,000 m mountains Gasherbrum I and II without returning to base camp. This expedition was documented on film by Werner Herzog.
Recently,
Simone Moro
,
Denis Urubko
and
Cory Richards
were the first to summit Gasherbrum II in winter, making it the first alpine style ascent of any of Pakistan's 8,000 m mountains in winter.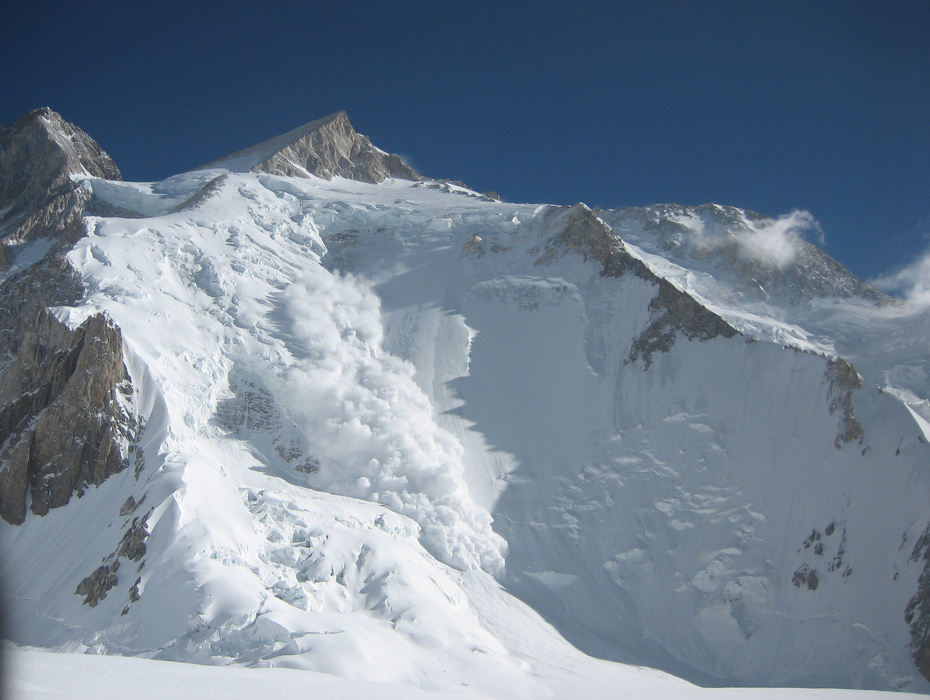 Add image to section
Siula Grande (6,344 m)
The Siula Grande is a 6,344 m (20,814 ft) mountain in the Andes in Peru. It was first summited on July 28th 1936 by Arnold Awerzger and
Erwin Schneider
from Austria.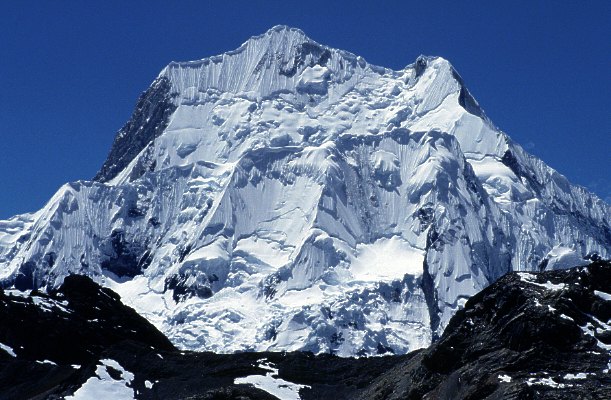 Add image to section
Eiger (3,970 m)
The Eiger is a 3,970 m (13,025 ft) mountain in the Alps in Switzerland. It was first climbed in 1858 by Swiss mountain guides Christian Almer and Peter Bohren together with Charles Barrington from Ireland.
The mountain is famous for its north face, which is a stone wall of 1,650 m in height. There were several attempts to climb it, which led to numerous tragedies. The first attempt was started in 1934, the first successful ascent was made in 1938 by a team of mountaineers surrounding
Anderl Heckmair
. Still today, great dangers and difficulties await the climber, nontheless the north face is a popular area for rock climbers and speed-climbers.

Add image to section
Großglockner (3,798 m)
The Großglockner is a 3,798 m (12,461 ft) in the Alps in Austria. It is the highest mountain of Austria. The first attempted ascend was in 1799 by an expedition of 30 men, by the order of Count Franz Xaver of Salm. The following year an expedition of 62 men attempted another ascent and five of them actually reached the summit.

Today there is an high alpine road crossing the Hohe Tauern mountain range that Großglockner is part of with a branch-off to a viewpoint near the mountain at 2,369 m. For mountaineers there are more than thirty routes to the peak, with only one being without greater difficulties. All others include a fair amount of climbing, but most of them can also be mastered by regularly trained climbers.
This is a list with pictures of mountains here on listal. Unfortunately I couldn't find many pictures, so it is quite empty. If you know more pictures, feel free to suggest them! :-)
Added to
29 votes
Favorite Lists #9
(30 lists)
list by kathy
Published 8 years, 1 month ago

2 comments

7 votes
SchwarzerAbt: A Guide to My Lists
(31 lists)
list by SchwarzerAbt
Published 9 years, 10 months ago

1 comment