More Pictures of Steve McQueen and Motorcycles

Add items to section
On The Set of "The Great Escape"
Here is Steve on the Triumph TR he rode in the famous chase sequence.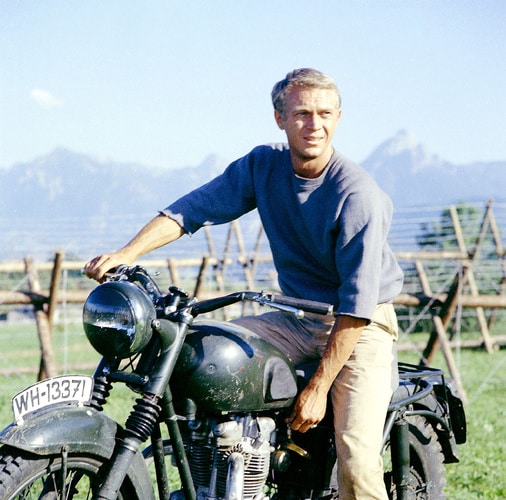 Here is the climatic fence jump.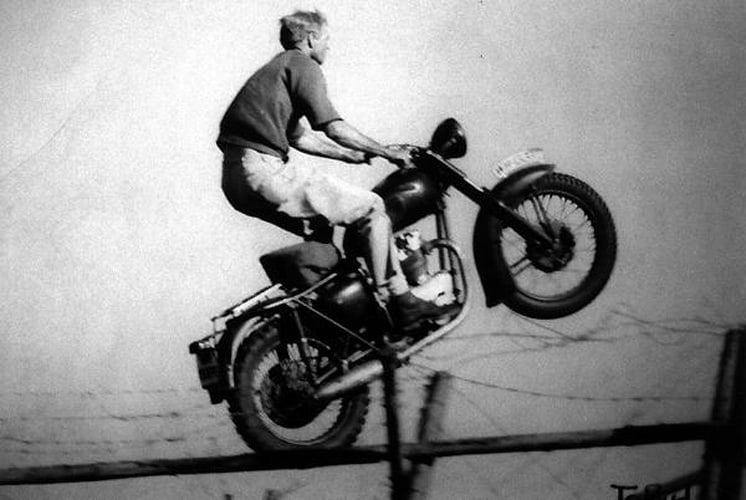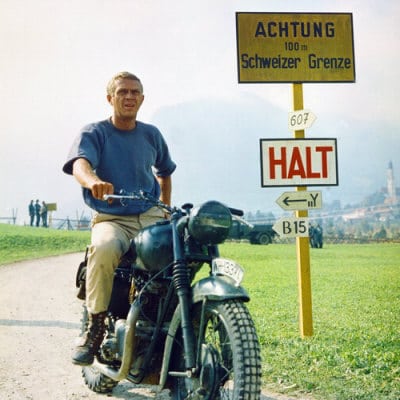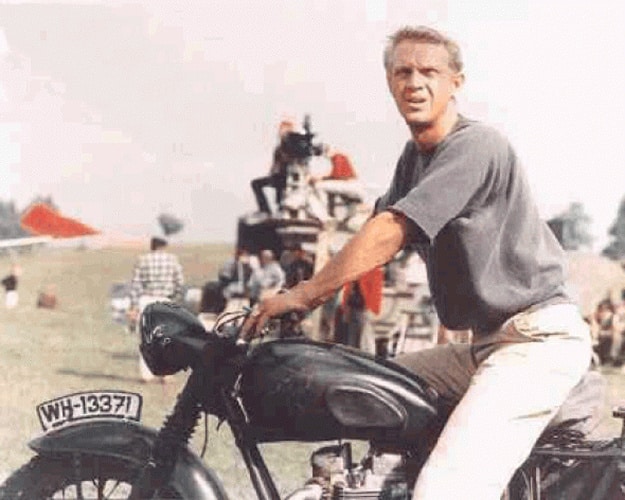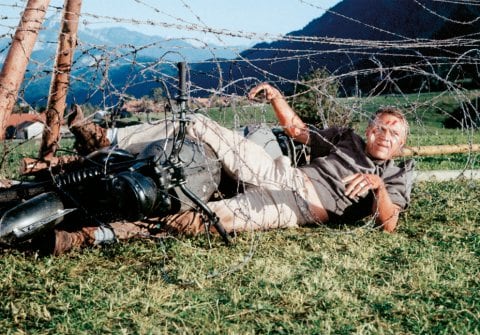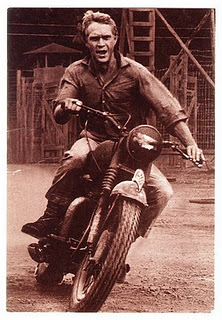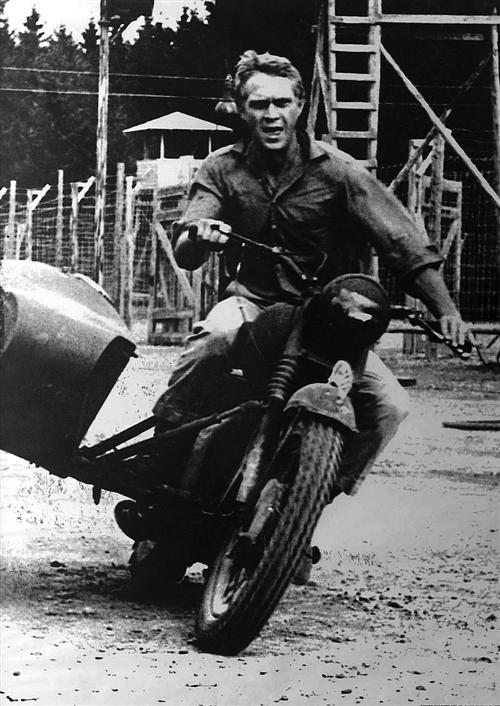 Add items to section
On The Track
Here is Steve on a Triumph timing the start of the upcoming race.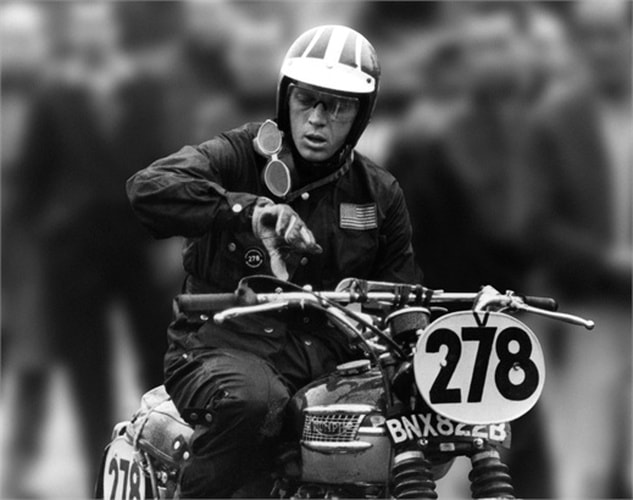 Here he is leading the way on an asphalt track.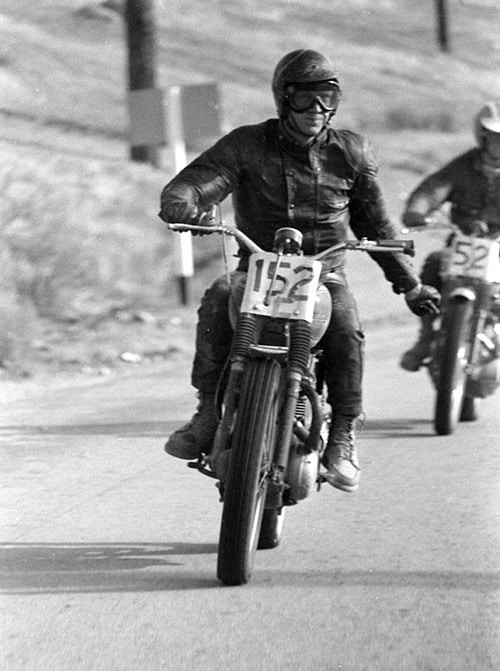 This is earlier in the day, when he was preparing for the race.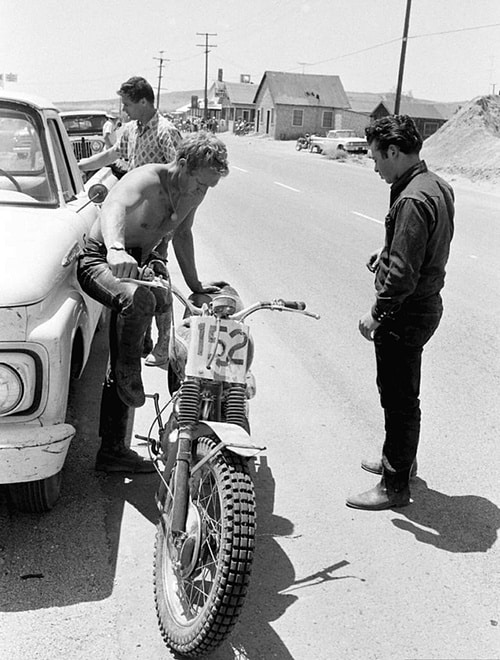 Popping a wheelie on the dirt track.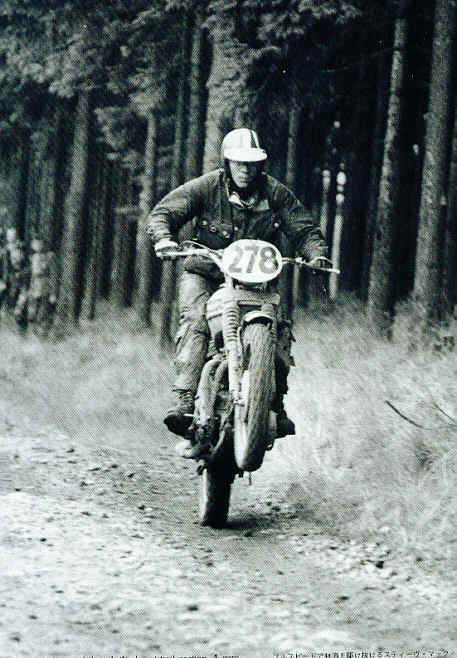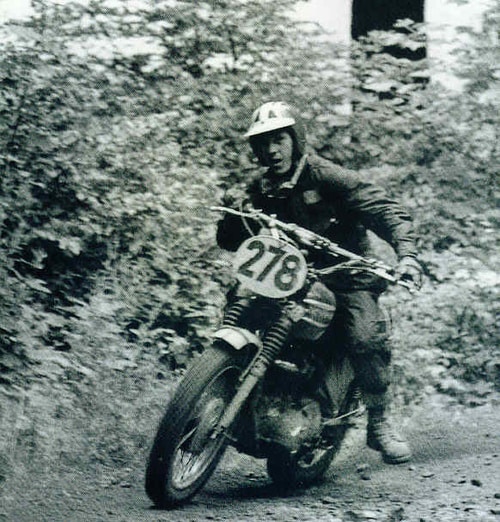 McQueen was so good on the track, he even made the cover of Sports Illustrated.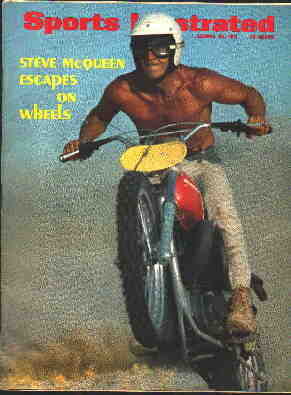 Steve appears to be enjoying the close competition in this shot.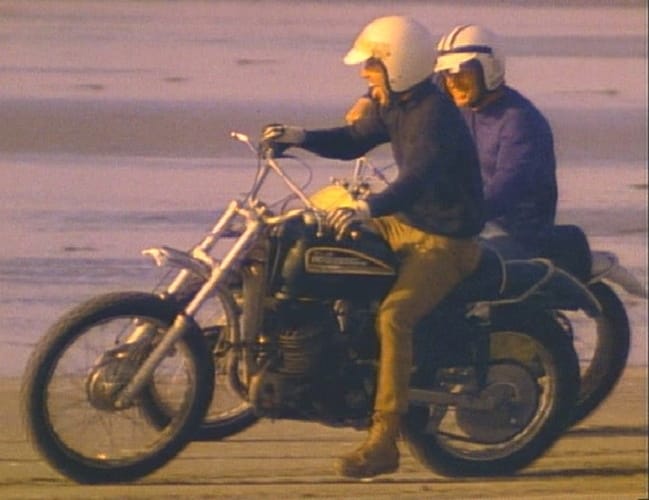 Here is some motocross madness coming out of the dirt and hitting the water. Note the attempt of the rider trying to keep his feet dry.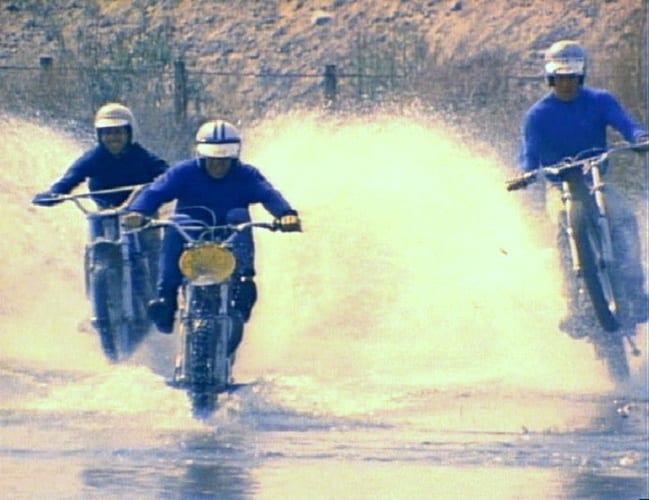 It looks like he could be preparing for a hill climb in this one.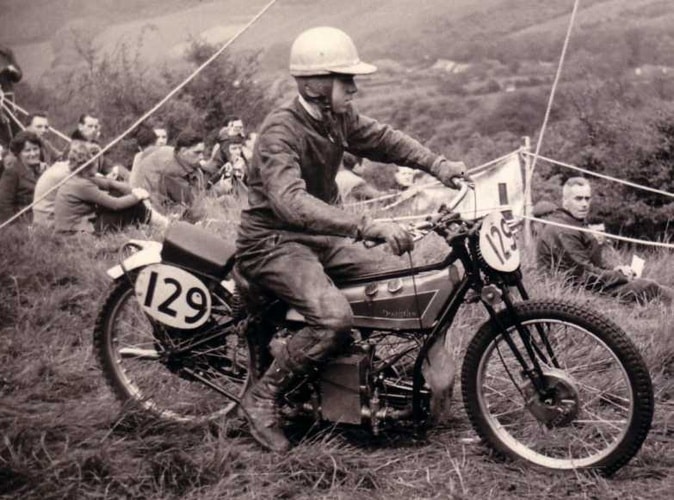 Steve and his Triumph-Ready to Race.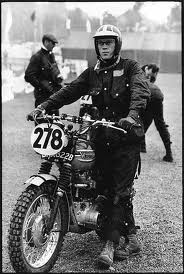 Unloading and getting setup for the hill climb.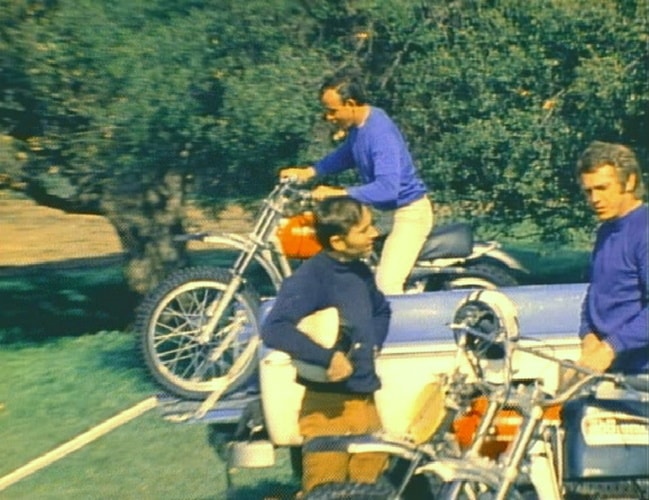 Hanging with the guys after the race.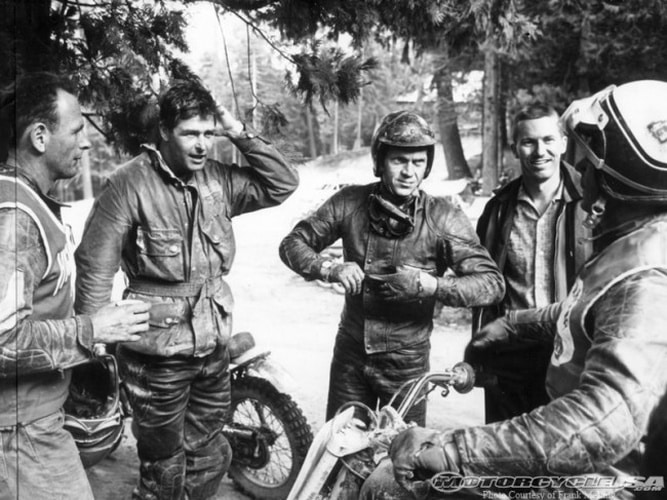 Add items to section
Recreation
Steve on a Tirumph Scrambler.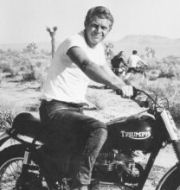 Out joyriding with a buddy (also on a Triumph).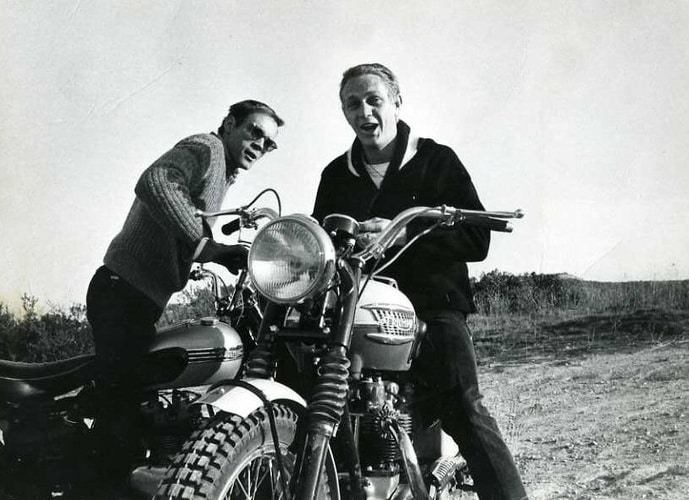 Long-haired Steve on a classic bike with a cute chick in his sidecar.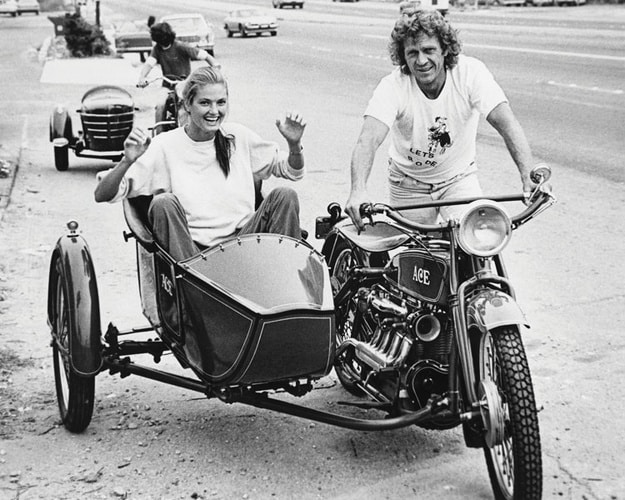 Tooling around on a bike that resembles his 'Great Escape' bike.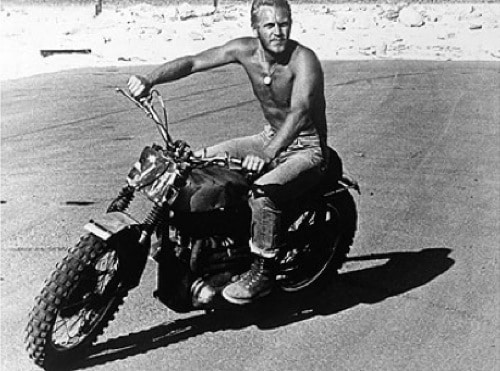 Steve on an antique classic Indian motorcycle.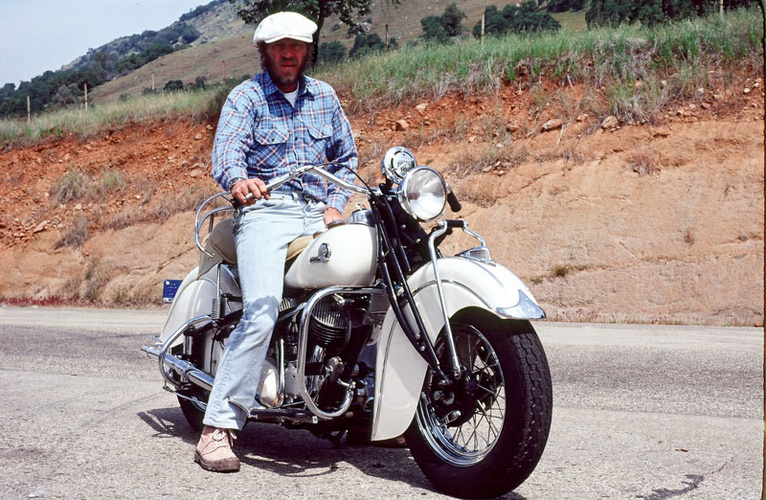 Another shot of Steve on the Indian at an event with his wife on back.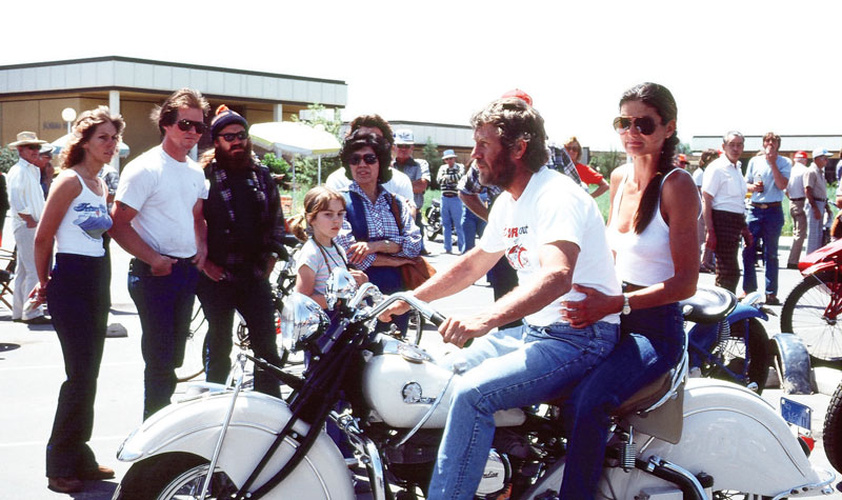 On a Triumph in city traffic.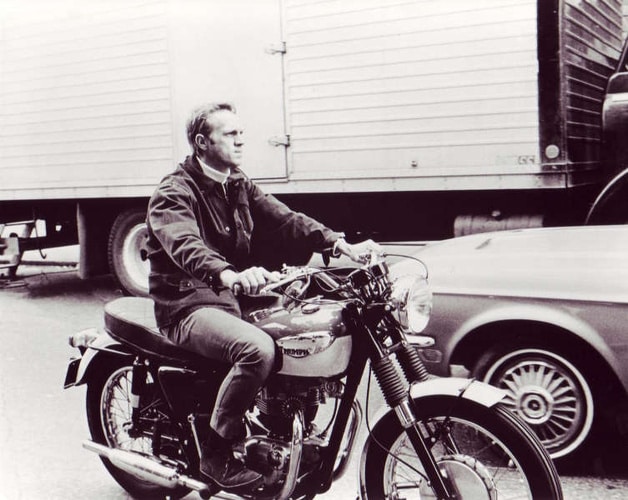 On a mini-motorbike with 2 girls in tow. This looks like it may be on a studio lot.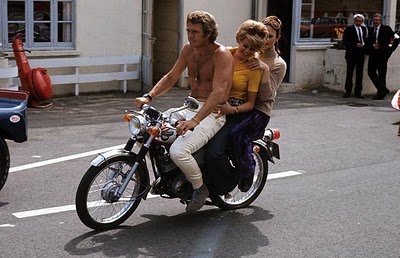 Mr. Cool laying into a curve.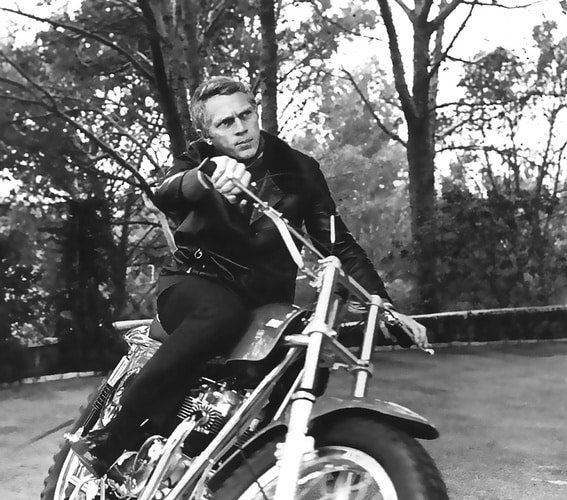 With an unidentified bike.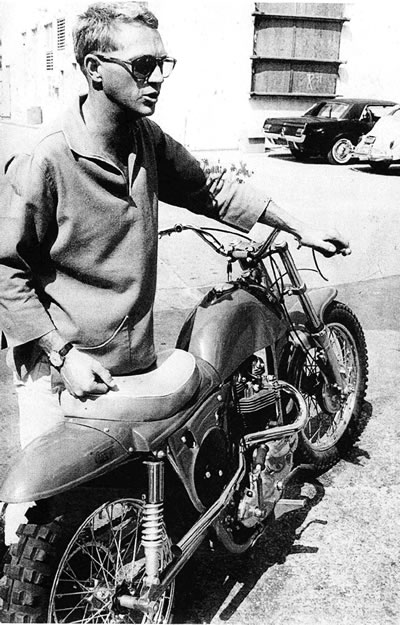 Just making the scene.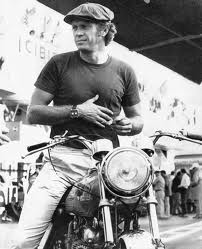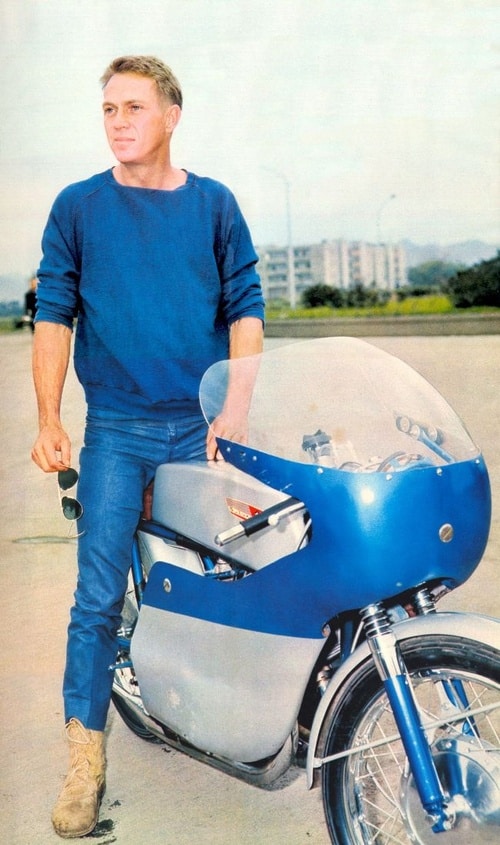 Shooting the breeze at a Bike meet.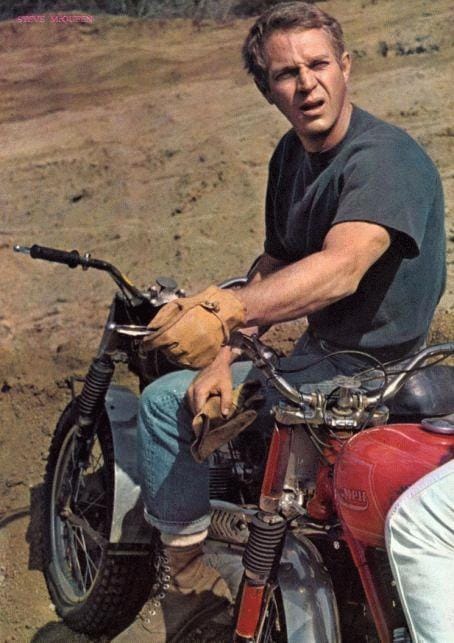 On a shiny new Triumph.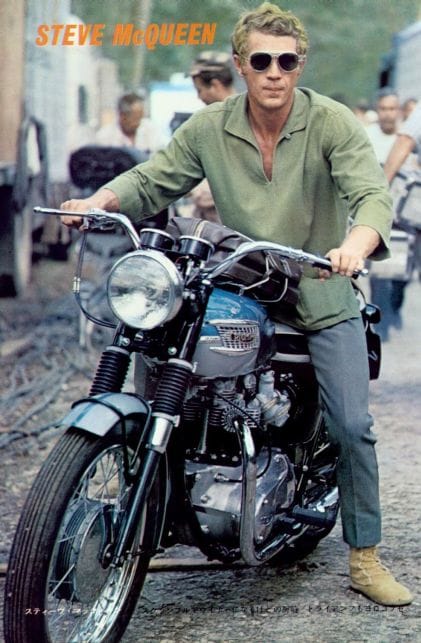 Triumph appeared to be his bike of choice.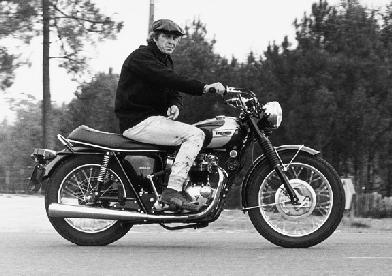 Lacing his boots in preparation for a ride.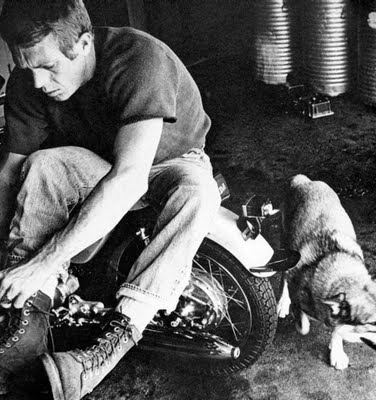 Of course, there is always maintenace and repairs.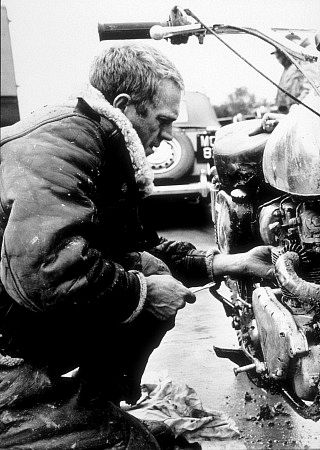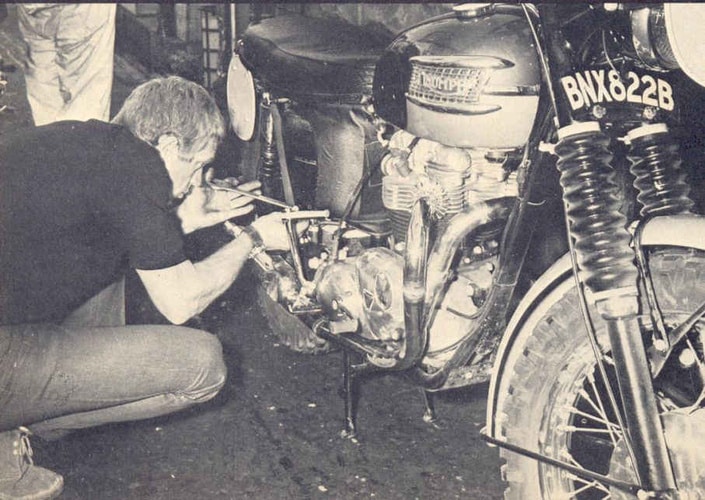 Steve McQueen was 'Mr. Cool' of Hollywood. Two of his favorite things were racing and motorcycles. Here is a collection of pictures that shows his passion for motorcycling, whether it be on the set, on the track, or just for fun.
Added to
People who voted for this also voted for