Sort by:
Showing

44

items
Decade:
Rating:
List Type:

Add items to section
Short Films

Role: The Stranger


Kami's rating:

Role: Stroller

Kami's rating:

I know I know, this list is so very original.
But it was a must-do, Ewan is my ultimate favourite actor.♥ Even my idol in some way I can't explain.
What could one not like about him: He's a very gifted actor (he's actually an all-rounder ;P). He's completely open-minded, he's(sooo damn) good-looking-in fact I think he's cute.♥ AND he's scotish...there are several other things I adore him for.
Alright, I'll stop the "fangirling" now (or whatever you may call it :P)! Just wanted to give the slight idea that I like Ewan Mcgregor ;)
Way to go, Ewan!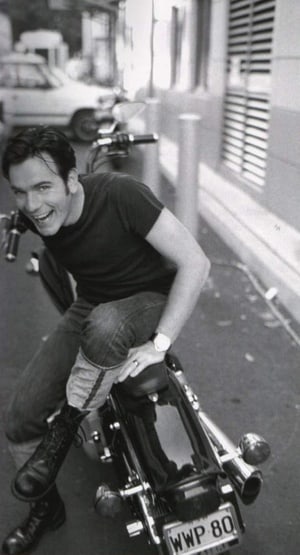 Added to

8 votes
Favorite Actors' Evolutions
(67 lists)
list by Aira
Published 10 years, 7 months ago

3 comments

30 votes
My Favorite "The Evolution of" Lists
(302 lists)
list by DuckNation
Published 10 years, 8 months ago

2 comments

58 votes
Evolution
(597 lists)
list by Drako Z
Published 10 years, 11 months ago

6 comments

4 votes
Top Voted "Evolutions" Lists
(50 lists)
list by propelas
Published 9 years, 4 months ago

1 comment

16 votes
Top Actors & Actresses Evolutions
(108 lists)
list by SFG¿mystic
Published 10 years, 10 months ago

1 comment