Load more items (25 more in this list)
The Dogo Argentino is a dog breed, created by the Argentinian doctor Antonio Nores Martinez, looking for a suitable animal for big game species common in Argentina, such as wild boars and pumas, defined it as "best dog among all the hounds and the biggest prey of all the dogs in the world."
In the 1920, A.N.Martinez helped by his brother, father and uncles decided to create a dog to collect the best qualities of the Cordoba fighting dog (already extinct), but with bigger dimensions and a superior physical strength. It was also proposed to achieve a dog that had skills in a hunting pack , but was able to beat or stop the prey alone in combat until the arrival of his master or the rest of the pack.
A.N.Martinez used as a basis the "Cordoba fighting dog," a dog with mixture of races introduced in Argentina by English residents, with breeds that had brought the Spanish. A.N.Martinez realized he had created a "war machine", an invincible fighter dog. Moreover, he was fascinated by the idea of ​​hunting with a dog directly to seek, and captured the prey.
It took several years of cross breeding and appropriate selections until the end of the 1940s, A.N.Martinez was able to consolidate the current Dogo Argentino, recognized as the best hunting dog par excellence.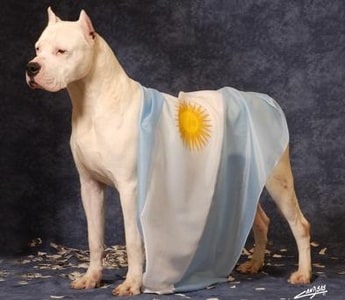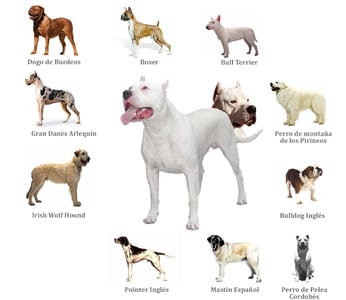 Added to

41 votes
The whatever collection
(28 lists)
list by Antares
Published 9 years, 8 months ago

1 comment

37 votes
Favorite Lists #2
(30 lists)
list by kathy
Published 8 years, 5 months ago

11 comments

36 votes
My Animal Side
(8 lists)
list by Antares
Published 8 years, 4 months ago

2 comments