Books - Essential Steampunk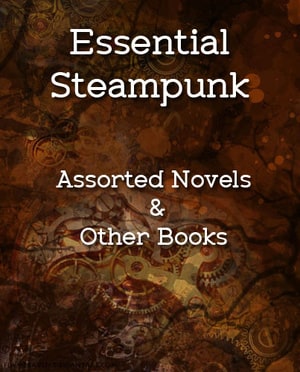 I would be thankful for any book recommendations or corrections to this list.
I sorted the list according to the current Goodreads score at the time of making the list. So, the score may change over time. I also tried to note if a book was part of a series. I personally find it annoying to finish reading a book only to discover that it is part of a series. I will only include the first title of a book in any given series.
Thank you for your support
and as always...
Feel free to recommend a book title
Note:
The descriptions are taken from the publisher of the book listed or from the publishers description found on Amazon.com. I noted where I have had to use the description of the book found on Goodreads.com
Added to
22 votes
My Assorted Lists
(61 lists)
list by jaytoast
Published 6 years, 9 months ago

1 comment