46

vote
Art by Victoria Frances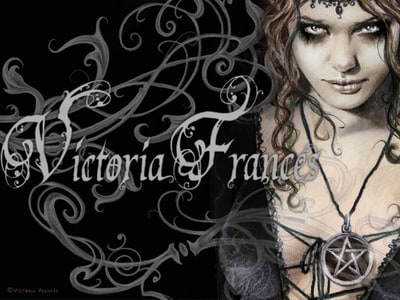 This list is dedicated to my friend Antares who loves fantasy art! Enjoy! :D
Frances is an artist, born in Valencia but spent much of her infancy in Galicia.
She attended the Polytechnic University of Valencia, where she studied Fine Arts at the Facultad de Bellas Artes de San Carlos. There she started working as an illustrator while also designing various book covers and other commissioned pieces.
Her first illustrated book, Favole, a remembrance of Verona, Venice and Genoa, was first released on 23 April 2003. It was moderately successful, but she returned to the University to continue to study art. She made her first public appearance at the Saló del Còmic fair in Barcelona on March 8, 2004. She toured Madrid and the U.S. the following year.
Soon after, Favole II and Favole III followed. Her most recent published work is called El Corazón de Arlene (Arlene's heart) in 2008. Her illustrations have also been featured on posters, calendars and jigsaw puzzles.
Influenced by gothic Romanticism and pre-Raphaelite paintings as well as by the works of Luis Royo and Gerald Brom.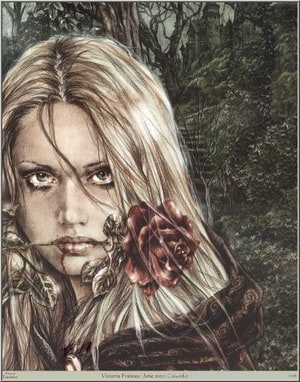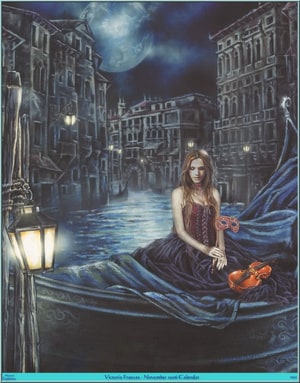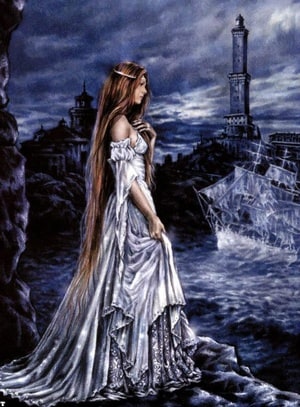 Added to

63 votes
Voldie's Favorite picture lists
(204 lists)
list by Voldie
Published 10 years, 9 months ago

7 comments

39 votes
V^...Art by...^V
(47 lists)
list by llllkirallll
Published 9 years, 8 months ago

2 comments

40 votes
My favorite Lists
(319 lists)
Person list by IsabellaSilentRose
Published 8 years, 11 months ago

6 comments

90 votes
Fantasy art from Listal's members
(74 lists)
list by Antares
Published 10 years, 2 months ago

8 comments

30 votes
Fantasy Art Collection
(29 lists)
list by Katherine Fell
Published 9 years, 1 month ago

2 comments