The Postman Always Rings Twice
Written by
Lists
79 votes
1001 Books You Must Read Before You Die Pt. 1
(165 items)
list by chuckmuck
Published 10 years, 3 months ago

6 comments
24 votes
Books Read in 2010
(95 items)
list by Banaanipalmu
Published 8 years, 10 months ago

11 comments
21 votes
1001 Books You Must Read Before You Die
(130 items)
list by Log Lady
Published 8 years, 7 months ago

4 comments
9 votes
Literature Banned in Boston
(19 items)
list by Gia
Published 3 years, 10 months ago

1 comment
Pictures
Website:
Amazon
Description:
Amazon.com Review Penzler Pick, April 2000: It is sometimes easy to trace a literary genre to its source, and James M. Cain's first novel, The Postman Always Rings Twice, is the noir novel that paved the way for all the noir fiction that followed. The famous film starring Lana Turner and John Garfield is notoriously dark, but the novel is even more full of despair and devoid of hope. It is a short book--little more than a novella--but its searing characterization and depiction of tawdry greed and lust is branded into every reader's memory. Frank Chambers, a drifter, is dropped from the back of a truck at a rundown rural diner. W
... (more)
Manufacturer: Vintage
Release date: 14 May 1989
ISBN-10 : 0679723250 | ISBN-13: 9780679723257

Tags:
My tags:

Add tags

Add Review

Picture

Video
Update feed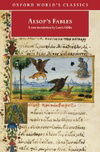 1,001 Books You Must Read Before You Die (1001 books items)
" https://dctc.mplus.mnpals.net/vufind/Record/005602838"