Written by
Lists
28 votes
TIME's 100 Greatest Novels: 1923 -- Present
(100 items)
list by JxSxPx
Published 10 years, 10 months ago

1 comment
24 votes
Books
(29 items)
list by Gabi
Published 7 years, 6 months ago

2 comments
23 votes
Pulitzer Prize Winners
(83 items)
list by chuckmuck
Published 12 years, 2 months ago

1 comment
22 votes
All the books that I own
(147 items)
list by El Raulo
Published 7 years, 1 month ago

3 comments
Pictures
Reviews
View all
The Grapes of Wrath reviews
Website:
Amazon
The Grapes of Wrath is an American realist novel written by John Steinbeck and published in 1939. For it he won the annual National Book Award and Pulitzer Prize for novels and it was cited prominently when he won the Nobel Prize in 1962.
Manufacturer: Penguin (Non-Classics)
Release date: 8 January 1939
ISBN-10 : 0142000663 | ISBN-13: 9780142000663

Tags:
My tags:

Add tags

Add Review

Picture

Video
Update feed
keaster
added this to a list
1 year, 9 months ago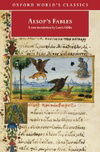 1,001 Books You Must Read Before You Die (1001 books items)
" book: PS3537.T3234 G8 2014"