9

vote
Quentin Tarantino Lists
Favorite Films
Genre

49 votes
Quentin Tarantino's Favorite Spaghetti Westerns
(43 items)
Movie list by Mr. Saturn
Published 11 years, 6 months ago

2 comments
38 votes
Tarantino's Grindhouse Top 20
(20 items)
Movie list by the giraffe
Published 12 years, 10 months ago

6 comments
Filmography
His directing, acting, and producing filmography.


15 votes
Quentin Tarantino:The filmography
(9 items)
Movie list by propelas
Published 13 years, 1 month ago

3 comments

37 votes
The Evolution of Quentin Tarantino
(20 items)
Movie list by Sarqasm
Published 12 years, 3 months ago

8 comments
Other Lists
The influences list is in Portugese.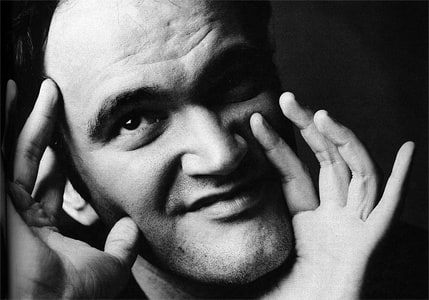 Movies are my religion and God is my patron. I'm lucky enough to be in the position where I don't make movies to pay for my pool. When I make a movie, I want it to be everything to me; like I would die for it. - Quentin Tarantino
Lists made by or about
Quentin Tarantino
.
Added to

18 votes
Great Lists - 3
(60 lists)
list by siesmicforce
Published 10 years, 7 months ago

1 comment