29

vote
Purgatory

Add image to section
According to Supernatural:
Purgatory is a supernatural dimension created by God to contain his first and most dangerous beasts, the Leviathans. Over time, it became the destination of the souls of monsters. According to Bobby, it goes by many names, with "Purgatory" just being the most commonly known.

Appearence and Characteristics:

Purgatory appears to be an endless forest in an almost perpetual gloom or overcast. On two occasions, it was shown to be dark, as if during nighttime. Fog also naturally occurs in Purgatory. Despite its seemingly infinite size, there are certain locations and bodies of water that are fixed, and are used by monsters as reference points when trying to locate something or someone. While it seems devoid of tools and synthetic materials, there are enough basic objects (such as bones, rocks, and wood) found in it in order to form weapons of differing sizes and shapes. These weapons are crafted and utilized by Purgatory's inhabitants, presumably to fight stronger monsters they encounter.
Purgatory is a worse neighborhood than Hell. Dean describes it as many different kinds of blood and gore. Despite this, he, as well as Benny, also describe it as being "pure," for yet to be disclosed reasons.
Unlike other spiritual realms such as Heaven and Hell, Purgatory appears to be constant and corporeal, in that everything that exists there actually exists, as opposed to being mere imitations. This was proven by the fact Dean was able to take his blade out of Purgatory. Foundation,Location and History:
According to Death, when God realized his first beasts, the Leviathans, could threaten the survival of his other creations, he created Purgatory as a prison to isolate them. In Purgatory, the Leviathans were kept to themselves and away from God's younger children and creations. In Purgatory, the souls of the monsters are fated to prey on each other for eternity. It is currently unknown what happens to the souls of monsters if they die in Purgatory, though it is assumed they simply re-materialize after some time, thus repeating the process of preying upon each other forevermore.

There are estimated to be 30-40 million souls in Purgatory.Crowley described Purgatory to be adjacent to hell, but implied it was quite difficult to access directly. He believed that the Alphas, and their mother Eve, knew how to locate it and therefore, create a passage to it. It would later be revealed that Crowley's intuition was literally true, although only reapers knew how to use the passage in between the two dimensions.
Although Purgatory functions as a prison and the final realm of monster souls, there were certain instances when its inhabitants were capable of escape, not unlike Demons escaping hell. Some spells could summon creatures out of it, for instance when H.P. Lovecraft and his friends successfully opened a passage to Purgatory and accidentally set loose one of its natives. It is implied that they also managed to glance through the passage as Lovecraft left in his novel a reference to creatures called the Old Ones. Monster souls may also escape if a human carries them out in their body and resurrects them on Earth.
Eve has, on at least one occasion (two occasions, if she originated in Purgatory), managed to cross over from Purgatory to Earth. She arranged for her Dragons to find a virgin girl as a vessel for her to manifest in on Earth, and they recited a spell at the mouth of a deep chamber with lava to summon her. It is unknown how she achieved this the first time she walked the Earth 10,000 years ago, but it is presumed that she required the same spell and a similar vessel. All of these information were recorded on an ancient book kept by the dragons.

Another spell needed a lunar eclipse and blood from one of Purgatory's natives. This spell was so powerful it allowed the simultaneous release of all of Purgatory's souls. This spell was performed successfully by Castiel, who then absorbed the souls to increase his power. This spell could also be reversed in order to return the souls back into Purgatory.
Conversely, beings other than monsters may also find themselves transported to Purgatory; the Bone Of Righteous Mortal Washed In the Three Bloods of Fallen is shown and implied to send anyone near the Leviathan that the Bone is used on directly to Purgatory along with the Leviathan. When something other than a monster enters Purgatory, it seems that monsters that are there can sense the foreign beings, as word seemed to travel fast that a human and an angel had been sighted in Purgatory.
Because Purgatory was not designed to hold humans, there is a portal located in Purgatory which will become active when humans are near it, and will send any humans who enters it back to Earth in the Hundred-Mile Wilderness in Maine; it was indicated that the portal was created by God as an "escape hatch" in the event that any humans became trapped in Purgatory.
This portal is located on a ridge and opens for a few minutes when it senses the presence of a nearby human soul, as shown when Dean approached it and was able to use it to escape. Sam later used it to escape with Bobby Singer's soul in the same manner.
Reapers are able to travel to and from Purgatory at will and can bring humans with them.

Along a stream that runs through Purgatory, there are three trees that grow together between an arrangement of boulders that conceals a portal to Hell, a "backdoor" that rogue Reapers use to access it to take mortals and souls to and from Hell for a price. Only Reapers know about this, as even the King of Hell, and all of the demons are unaware of this. However, angels such as Naomi are aware of the existence of this portal.

Add image to section
According to the Mythology:
Purgatory is a place or state of suffering inhabited by the souls of sinners who are expiating their sins before going to heaven.

Prisoners of Purgatory

We are marooned
In muddle,
In purgatory
Between heaven and hell.
We,
Pronounced impure by prelates,
Pressured into purgatory
To peel off impurity
And proceed to paradise.
We remain
Prisoners of purgatory.
Unholy hirelings
Holding holy writs
Harangued and harassed,
We handed our inheritance,
Honour
To hegemony.
Our hallowed pulpits,
Defiled dignity prostrate
To pretentious prelates.
The gods grieve,
Ancestors agonize
At the precinct of purgatory.
...( Chidi Anthony Opara)
"Every soul here is a monster. This is where they come to prey upon each other for all eternity."
—Castiel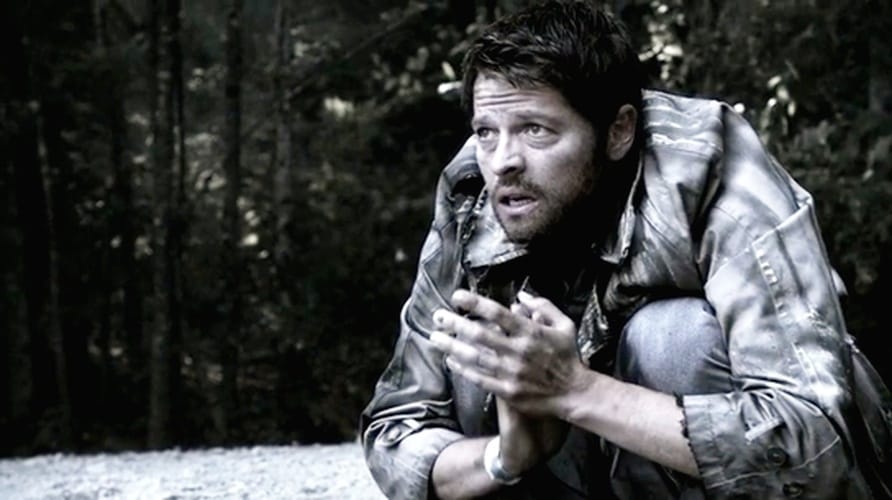 "It's like the backside of your worst nightmares. It's all blood and bone and darkness. Filled with the bodies and souls of all things hungry, sharp, and nasty."
—Bobby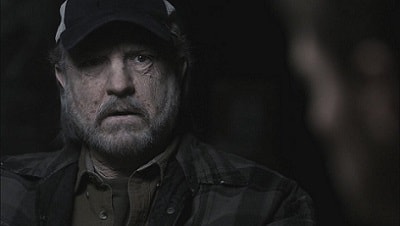 Added to

69 votes
Mythology and Folklore
(40 lists)
list by Katherine Fell
Published 10 years, 3 months ago

3 comments