Freaky Plastic Surgery On Film By Ashley Clark
Sort by:
Showing

10

items
Decade:
Rating:
List Type:

Add items to section
Eyes Without A Face (Georges Franju, 1960)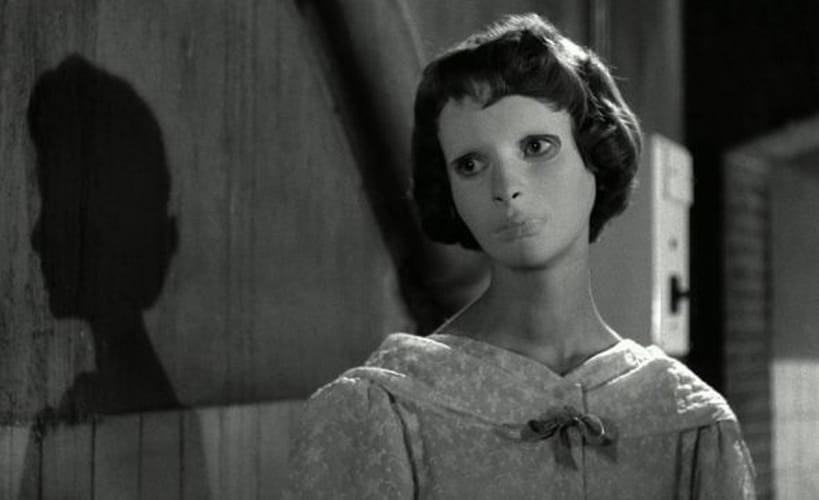 Set way out in the French countryside, Franju's chilly classic follows the attempts of a brilliant, obsessive doctor (Pierre Brasseur) attempting radical plastic surgery to restore the beauty of his daughter's mangled face—but at what price? Shocking and beautiful, Eyes Without a Face is a hugely influential hybrid of horror and psychological thriller.

Add items to section
Face/Off (John Woo, 1997)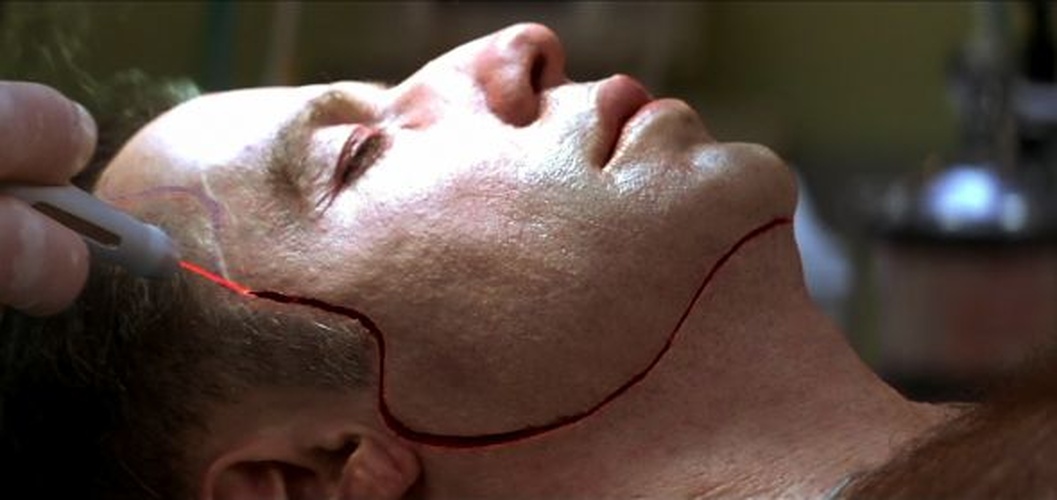 Exploding the boundaries of plausibility in the service of fun has always been high on Hong Kong director Woo's list, and the bonkers Face/Off – in which full, perfectly-rendered face transplants are an actual thing – was no exception. This pulsating action thriller saw prime ham actors John Travolta and Nicolas Cage having a whale of a time impersonating each other's OTT acting styles while 'wearing' each other's faces.

Add items to section
Time (Shi Gan) (Kim Ki-Duk, 2006)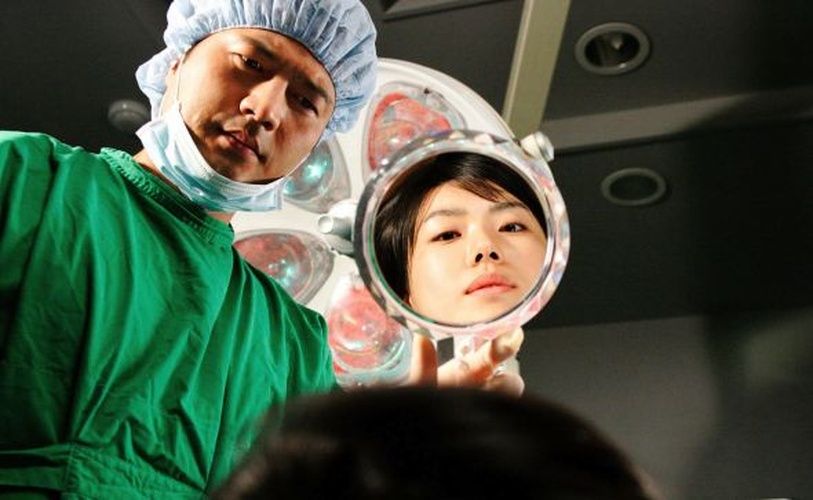 The ever-controversial Korean director Kim Ki-Duk was in characteristically disturbing form with this black comedy about a young woman (Park Ji-yun) who decides to get radical facial plastic surgery in order to save a failing relationship. The film is a pointed comment on the huge popularity of cosmetic surgery in South Korea, where figures suggest nearly 50 per cent of women in their 20s have tried it.

Add items to section
Dark Passage (Delmer Daves, 1947)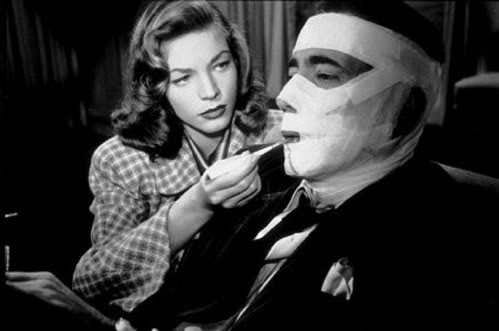 Daves' atmospheric film noir stars Humphrey Bogart as a man wrongly convicted of murder who then escapes, has his face changed by plastic surgery, and clears his name with the aid of a girl whose father was similarly framed. The film was revolutionary at the time for its use of subjective camera – it's shot almost entirely from Bogart's point of view.

Add items to section
200 Pounds Beauty (Kim Yong-Hwa, 2006)
A massive box success in South Korea, this supposedly fun but actually pretty disturbing film tells the story of Han-na, an overweight phone sex worker and (in a The Truth About Cats and Dogs-esque twist) ghost singer for a slender, lip-sycning superstar. It's not long before Han-na goes under the knife for a series of procedures that make her look more like the girl she's covering for. It's a must for fans of literal titles.

Add items to section
The Skin I Live In (Pedro Almodovar, 2011)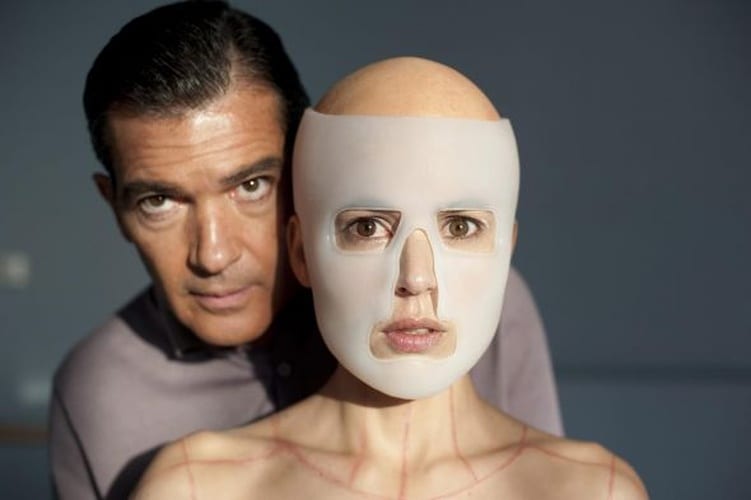 Spanish director Pedro Almodovar's chilling, but blackly funny, drama harked back to Franju's Eyes Without A Face in its story of a sinister plastic surgeon (Antonio Banderas) keeping a mysterious young woman captive in a secret cell in his house. A warped study of obsession, family and retribution, The Skin I Live In has a scalpel-sharp sting in its tail.

Add items to section
Brazil (Terry Gilliam, 1985)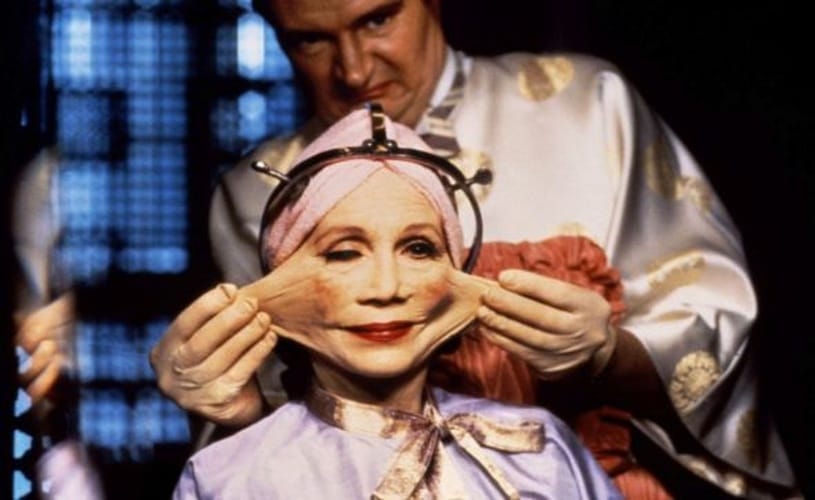 One of the most memorable scenes in Gilliam's imaginative dystopian fantasy focused on the extreme plastic surgery being performed on our angsty hero Sam Price's mother (Katherine Helmond) by the freaky, sweaty Dr. Jaffe (Jim Broadbent). Gilliam's weird camera angles and the scene's bizarre sexual undercurrent make the rubbery stretching of her face even more disturbing.

Add items to section
Ash Wednesday (Larry Peerce, 1973)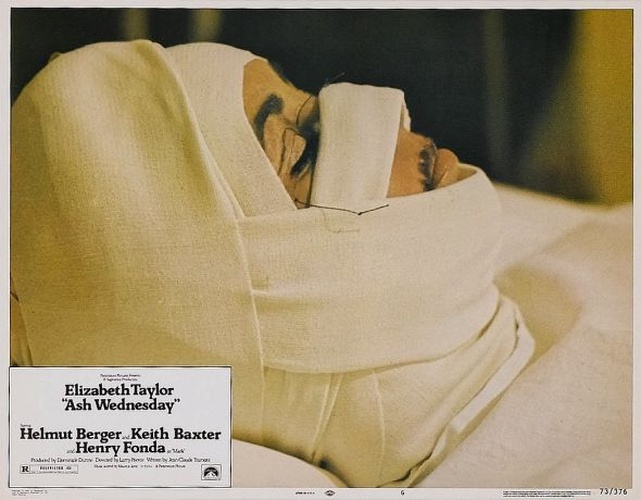 A slick and soapy melodrama, Ash Wednesday is nevertheless a valuable record of historical attitudes toward plastic surgery. Elizabeth Taylor stars as desperate fiftysomething Barbara Sawyer, who undergoes full-body plastic surgery in a slick Swiss clinic in order to salvage her marriage to disinterested Mark (Henry Fonda).

Add items to section
Burn After Reading (Joel and Ethan Coen, 2008)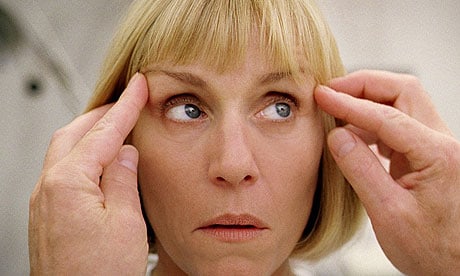 The most enjoyable aspect of the Coen Brothers' snarky, zippy espionage thriller was the performance of Joel's wife Frances McDormand as the finicky, cosmetically-obsessed gym employee Linda Litzke, who's only getting involved in the extortion plot to pay for plastic surgery.

Add items to section
Breast Men (Lawrence O'Neil, 1997)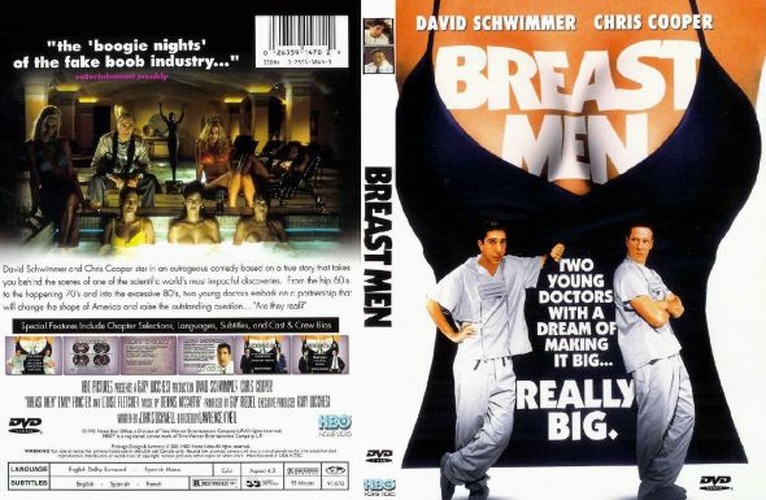 This fairly enjoyable biopic starred David Schwimmer and Chris Cooper as the doctors who pioneered the usage of silicone breast implants, and found their careers go off on very different tangents after the fact.
Behind the Candelabra, Steven Soderbergh's superb biopic of Liberace, is in cinemas now. It features great turns from a resurgent Michael Douglas as the famed entertainer and Matt Damon as his young lover Scott Thorson, but for our money, it's Rob Lowe, cameoing as shiny and stiff-faced plastic surgeon Dr. Jack Startz, who steals the show. To create Startz's shockingly bizarre look, make-up artists fitted the actor with an elaborate mixture of elastic, tape and wigs, a process that caused him severe headaches. His brief performance is so weirdly mesmeric that we'd have to say the pain was worth it. Intriguingly the real Startz, a Beverley Hills surgeon, ended up being sued by more than 100 of his patients, and committed suicide in 1985. Perhaps a brave director could team up with Lowe for a dedicated Startz biopic?

To mark Lowe's hilarious and frightening performance, here are ten films that dive into the weird, wacky world of plastic surgery.


List Source: Grolschfilmworks.com
Follow Ashley on Twitter: @_Ash_Clark
Added to