Load more items (26 more in this list)
Website:
imaginismstudios.com/artists/Bobby%20Chiu
Bobby Chiu is an independent Canadian artist, digital illustrator and concept designer of bizarre animals and assortment of odd characters though in fanciful interpretations. His art career started at the age of seventeen, designing Disney, Warner Bros and Star Wars toys. Chiu sometimes works in a detailed and highly rendered style, which can give the cartoon-like aspects of his subjects an extra punch, and at other times in a looser, more casual style.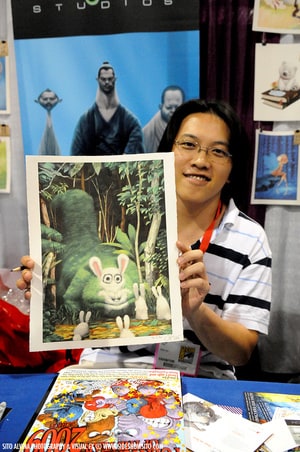 Added to

64 votes
My Fantasy art gallery
(33 lists)
list by Antares
Published 9 years, 10 months ago

5 comments