The Best Sonic Games (Old School 2D).
Sort by:
Showing

15

items

Add items to section
The Main Series

Add items to section
The Best Compilations Available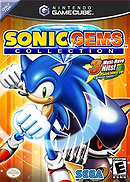 Ryguy's rating:

We all know that a majority of the 3D version of Sega's mascot suck really hard, so I decided on compiling a list on the best Sonic games, which happens to be where he thrives best, in 2D. The list is in order of each respective series that Sonic has had a 2D adventure in, not chronological nor listed in order of the best to worst. But for all intents and purposes, the best 2D Sonic game would have to be hands down Sonic 3 and Knuckles (since Sonic and Knuckles is essentially an expansion pack anyways).
Added to