Written by
Lists

31 votes
Want to read
(129 items)
list by Villiana
Published 8 years, 6 months ago

6 comments

29 votes
Stephen King Novels
(68 items)
list by Raven
Published 15 years, 4 months ago

1 comment
11 votes
Book Favourites
(11 items)
list by Joe
Published 10 years, 4 months ago

4 comments


7 votes
Books I've Read
(115 items)
list by Paul-Muaddib
Published 11 years, 3 months ago

2 comments
Pictures
Reviews
View all
Different Seasons reviews
Manufacturer: Time Warner Paperbacks
Release date: 13 May 1993
ISBN-10 : 0751504335 | ISBN-13: 9780751504330

Tags:
My tags:

Add tags
Update feed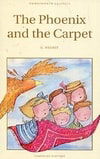 World's Best Known Books and Stories (476 books items)
"Written by: Stephen King Cover by: Kinuko Y. Craft Published: August 27, 1982 Publisher: Viking Press Number of Pages: 527 "Get busy living or get busy dying.....there ain't nothing inbetween.""


My thoughts on a few Stephen King books. (59 books items)
"How can you not love a book that contains three stories that inspired really great movie adaptations? Rita Hayworth and Shawshank Redemption (The Shawshank Redemption), The Body (Stand By Me), and Apt Pupil (Apt Pupil) are all worth reading and watching."

jkwyn1933
added this to a list
4 years, 11 months ago