"There's no such thing as a wrong war. Violence and revolution are the only pure acts."

Helmed by film critic-turned-director Lindsay Anderson, If.... is an acidic assault on the imbalance of power and an experimental ode to revolution. Due to the nature of the movie, the executives at Paramount Pictures hated it and subsequently shelved it when they first received the final product in late 1968. Months afterwards, Barbarella flopped and a replacement was needed, and this lead to the emergency release of If.... in 1969. The studio feared it would perform terribly, but were shocked when If.... became a tremendous critical and commercial success. In fact, the film unexpectedly attracted huge queues stretching for kilometres outside of cinemas. Today, Lindsay Anderson's film strikes a powerful chord, with the message as well as the methods by which the antiheroes get their vengeance now coming across as eerily prophetic.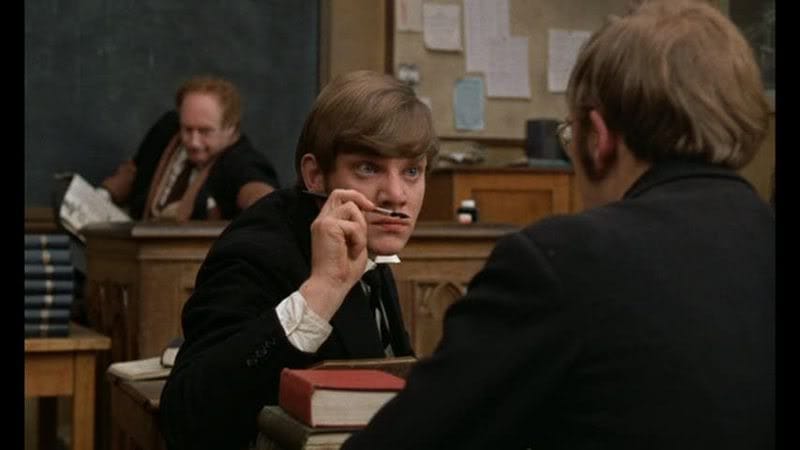 If.... begins with a picturesque examination of a day in the lives of several boys who are committed to an education at a traditional English boarding school. The school, however, is governed by a strict, archaic set of rules. Hair must be a certain length, freshman boys are required to know the names of the seniors, and specific materials must be in specific drawers in each boy's desk. The authority over the students is placed with appointed seniors known as the Whips, who rule with an iron fist and abuse power at every turn. If the Whips feel that the boys have stepped out of line, they mete out punishments ranging from cold showers to humiliating beatings. Resisting the rules is a trio of seniors: Mick Travis (McDowell), Johnny (Wood) and Wallace (Warwick). The film traces the characters' transition from smart-aleck punks to outspoken rebels.


Director Lindsay Anderson paints an ugly, scornful picture of the boarding school and the English system that enforces these sadistic, meaningless rules to maintain discipline. Anderson clearly sides with the rebels throughout, even if they resort to violence. The so-called headmaster (Jeffrey) is shown to be a phoney who mouths platitudes about accepting social change but never allows for this change to occur. One of the many charms of If.... is in the title: there's the lingering question of how much is real, and how much is fantasy. As the film wears on, Anderson weaves more and more fantastical elements into the narrative, to the point that you have no idea how much is real. A lot of controversy particularly surrounds the infamous final scene. During graduation, Mick and his friends smoke out the congregation and begin shooting at them from a rooftop. By this point, Anderson has blended fantasy, reality and surrealism to such an extent that it's difficult to tell if the final scene is real or fantasy. Thus, If.... is filmmaking at its finest; engaging your brain, staying with you, and leaving lingering questions long after the end credits have expired.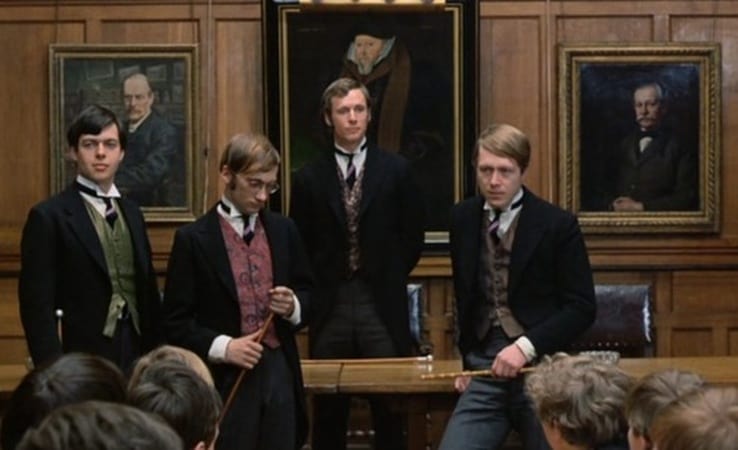 Throughout the film, Anderson keeps us on our toes by constantly shifting gears. Scenes fluctuate from colour to black and white, and weird things appear to be happening constantly. Some scenes border on the mundane, while others shift between hilarity and horror. Cinematographer Miroslav Ondrícek was unable to adequately illuminate the interior of the church for the film, so the cash-strapped director opted for black and white photography. For effect, Anderson selectively added several other black and white sequences. Whenever the shift occurs from colour to monochrome, the entire mood shifts with it. For these sequences, the absence of colour affords a surreal gravitas - they automatically come across as more serene than the colour scenes. Additionally, the B&W scenes have a narrative importance, and thus the switch signals that something crucial is about to take place. If.... is also positively bursting with talent. Along with Ondrícek's competent photography, future director Stephen Frears (The Queen) served as assistant director, while Chris Menges was a camera operator (Menges would go on to photograph The Reader and The Killing Fields, to name a couple).


Although the cast is an ensemble, Malcolm McDowell undoubtedly stands out more than the rest of the actors. One would imagine that this is due to the career that McDowell ended up enjoying, but even if one divorces themselves from fandom, McDowell is absolutely magnetic and enthralling whenever he's on the screen. There are a handful of other fine performances within If.... courtesy of such actors as David Wood, Richard Warwick and Christine Noonan, but McDowell's face and eyes take charge of every frame in which they appear. Stanley Kubrick even admitted to watching this film many times, and consequently If.... became McDowell's audition for his most iconic role as the lead in A Clockwork Orange.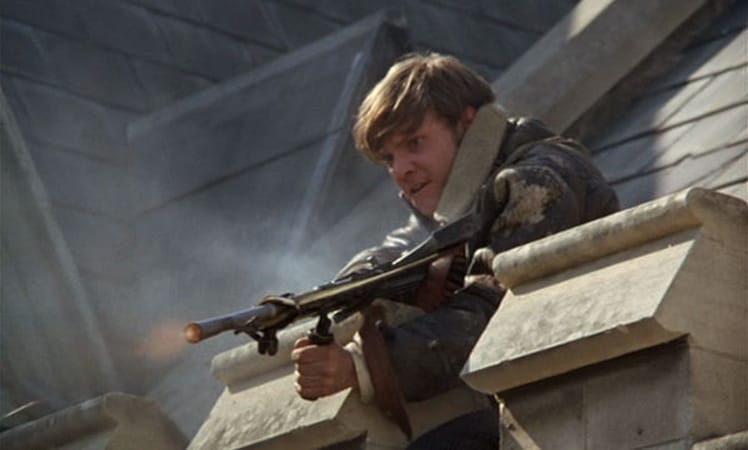 Palpably inspired by Jean Vigo's 1933 picture Zéro de conduite: Jeunes diables au college (a.k.a. Zero for Conduct), Lindsay Anderson's If.... remains a haunting classic. Admittedly, it's a bit of a chore to get through from time to time and it's more of curiosity than an enjoyable film, but these are the only drawbacks of an otherwise fine motion picture. Seen today in the light of massacres at such educational establishments as Columbine and Virginia Tech, If.... is sadly prophetic and almost unbearably relevant, but back in 1968 Anderson made the film as a precautionary tale, hence the title. Despite its shortcomings, the film remains a vicious indictment of the shocking class system in the United Kingdom, and will most likely be remembered as a satiric masterpiece which feels all too real.

8.2/10