"These tapes only effect you if you play them in the correct sequence."
While this reviewer personally enjoyed 2012's found footage horror anthology
V/H/S
, it received a mixed critical reception, and undeniably left room for improvement. Its cult following guaranteed a sequel, which we're now faced with less than a year later. Despite its ostensibly rushed nature,
V/H/S/2
is a rare case of a follow-up which surpasses the original. It's a slicker, brisker and more thrilling anthology of horror shorts, making the initial
V/H/S
look like an amateurish warm-up. Backed by solid production values, strong acting, and a selection of remarkable creative visions,
V/H/S/2
is a big success, showing how good an omnibus can be in the correct hands.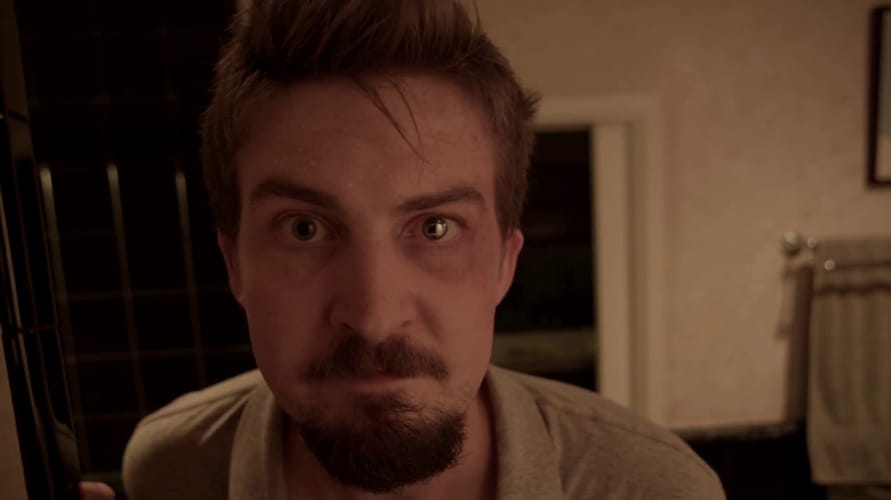 Private investigators Larry (Lawrence Michael Levine) and Ayesha (Kelsy Abbott) are assigned to look into the disappearance of a young student. Breaking into his house at night, the pair only find his television blaring white noise, a large collection of VHS tapes, and a laptop. As Larry searches the house, Ayesha begins to watch the video cassettes. On the first tape, "Clinical Trials," a patient (Adam Wingard) receives an artificial eye which films everything he sees for the doctors. But the man begins witnessing malevolent ghosts around his home, and comes to realise that this ability is a result of the surgery. On the next tape, "A Ride in the Park," a biker (Jay Saunders) attaches a GoPro camera to his helmet as he rides through the local woods, but is confronted with a zombie outbreak. The third segment, "Safe Haven," concerns a group of journalists who travel to an Indonesian compound to report on a troublesome cult. But the observers soon find that things are far more sinister, with the cult's leader (Epy Kusnandar) looking to unleash pure evil onto the world. And finally, "Slumber Party Alien Abduction" follows a bunch of kids who are left home alone for a weekend. Using cameras to capture their acts of tomfoolery, the young ones are visited by vicious extraterrestrials.

While V/H/S/2 retains two directors from its predecessor (Wingard and Simon Barrett), the roster is otherwise filled with newcomers, introducing fresh filmmaking blood and permitting the sequel to venture off in new and exciting directions. Naturally, the big thing with anthologies is that certain shorts are better than others, which was a relevant criticism for the first film. V/H/S had some dead weight and ran too long, but part deux is superior, with strong shorts across the board. Admittedly, the wraparound narrative feels a bit forced, and there's still not enough of a compelling reason to provide a central plot as an excuse to showcase the shorts, but the other segments range from very good to great.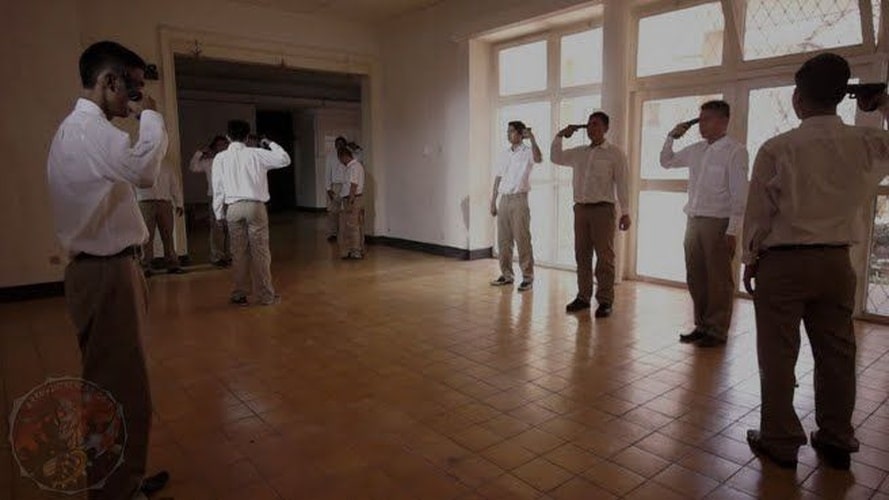 By far, the best short is "Safe Haven," directed by Timo Tjahjanto and The Raid mastermind Gareth Evans. It's a horror masterpiece, excelling due to its inventive premise, intriguing build-up, as well as the bursts of tension and foreboding. All hell eventually breaks loose (literally), and it is a sight to behold. Evans goes bonkers, employing a level of blood and gore on the same level as Ichi the Killer, and the short continually manages to top itself in terms of insanity and gore. Added to this, the found footage presentation amplifies the experience rather than serving as a hindrance, which is the mark of a sound creative team. Also brilliant is "A Ride in the Park," which treats your typical zombie premise with refreshing ingenuity. The unique hook is that most everything is recorded via a GoPro attached to the head of a zombie, allowing us to see zombie carnage from the perspective of one of the walking dead. Its inventive cinematography and seamless special effects makes this a real winner, and its short runtime generates welcome briskness. The creators behind the segment, Gregg Hale and Eduardo Sánchez, were both involved in 1999's The Blair Witch Project. How appropriate.

All the praise for "A Ride in the Park" and "Safe Haven" in no way implies that the other two segments are subpar in any way; on the contrary, "Clinical Trials" and "Slumber Party Alien Abduction" are very good as well. The imaginative photography of director Wingard's "Clinical Trials" is particularly laudable, as we see everything from the first-person perspective of the main character. Although it does rely on a few cheap shocks, it's an effectively atmospheric piece of work, and the climactic moments are especially intense. Similarly, "Slumber Party," which was directed by Jason Eisener (the mind behind Hobo with a Shotgun), is a beautifully-orchestrated short. Most of the footage is derived from the kids' dog, which has a camera attached to its head, making sure that nobody can ever ask why characters would keep recording as the shit hits the fan. The only thing holding V/H/S/2 back from perfection is the wraparound narrative, hence it's fortunate that it only takes up such a small amount of time.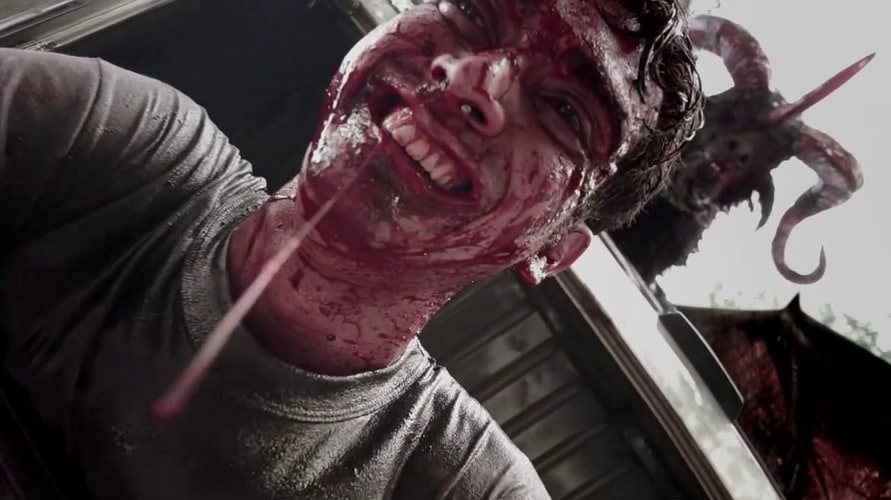 It's hard to imagine horror buffs, or fans of the first V/H/S, walking away disappointed with V/H/S/2, which left this reviewer hungry for further sequels. A horror omnibus franchise may seem like a flimsy idea, but this series provides an excellent outlet for budding indie filmmakers to experiment with horror and found footage tropes. And if the standard is as good as this, further sequels seem very enticing indeed.

7.7/10