Director Peter Weir's follow-up to the critically acclaimed
Picnic at Hanging Rock
, 1977's
The Last Wave
is a seminal motion picture from the Australian New Wave era of the '70s and '80s, during which Australian cinema saw a resurgence in worldwide popularity. Instead of a generic or simplistic apocalyptic drama,
The Last Wave
is steeped in Australia's Indigenous culture, with unique Dreamtime themes that are seldom represented in mainstream motion pictures. With a screenplay by Weir, Tony Morphett and Petru Popescu, this is a thematically intriguing and haunting mystery, buoyed by a top-notch cast and a consistently engaging, ethereal visual style.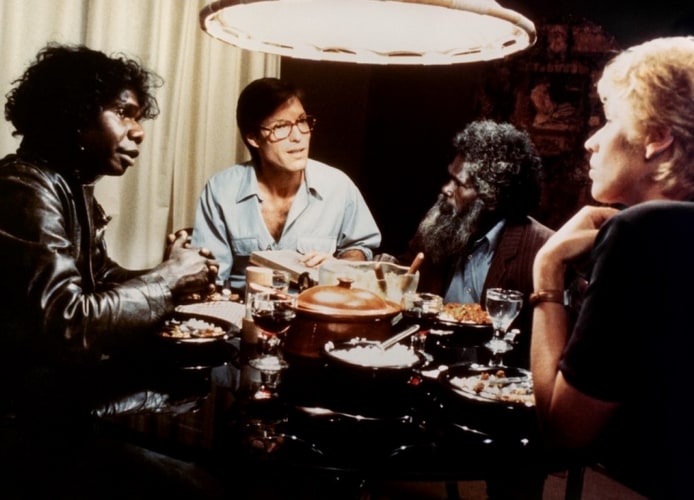 A mysterious wild weather event hits Australia, bringing heavy rain and hail to both rural towns and metropolitan areas, and the Indigenous population are the only people able to recognise the significance of the abnormal weather conditions. After an altercation between a group of Aboriginal men outside a pub in Sydney, one of them mysteriously winds up dead, though the cause of death is inconclusive. A coronial inquest rules the death as a homicide, and the Aboriginal men involved are summarily accused of murder. With a trial date scheduled, the men receive legal representation in the form of white solicitor David Burton (Richard Chamberlain), a devoted family man with a loving wife (Olivia Hamnett) and two daughters. With the freak rainstorms persisting and black rain starting to fall, David is plagued by strange visions that he cannot explain, and he senses an inexplicable connection to one of the accused men, Chris (David Gulpilil). Through learning about Aboriginal culture, David begins to believe that his visions are premonitions of a coming apocalypse.
The central mystery driving
The Last Wave
is not a question of innocence; instead, the mystery is why the Aboriginal men committed the crime. The accused men remain tight-lipped throughout the judicial process, with Chris perpetually reluctant to tell David about the spiritual implications of either the death or the damaging rainstorms. David is a rational middle-class man with social skills and material wealth, yet he is suddenly confronted with a developing situation that is beyond his conventional understanding. Under Weir's careful direction,
The Last Wave
is not fast-paced or full of instant gratification; instead, it's all about the build-up and suspense, and is closer to a European arthouse film than a mainstream Hollywood thriller. Admittedly, however, Weir cannot quite stick the landing, as the climactic sequence in an underground Sydney tunnel system loses a bit of direction and seems slightly rushed. Nevertheless, this is a relatively minor misstep.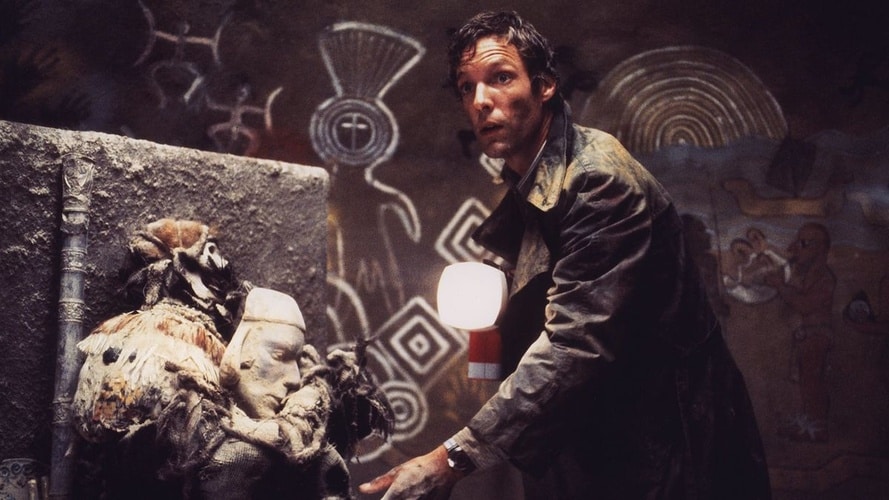 The Last Wave is elevated by the sumptuous, measured cinematography courtesy of industry veteran Russell Boyd, who previously filmed Picnic at Hanging Rock for Weir. Boyd and Weir embrace the opportunity to show off some eye-catching Sydney locations, though Adelaide also stood in for Sydney from time to time (David's house, for instance, is an Adelaide location). Weir's visualisations of David's surrealistic dreams are stunning, with a strong theme about the power of nature - in one especially memorable scene, David sees a modern Sydney street submerged in water, complete with vehicles, people and shopfronts. The sense of atmosphere throughout The Last Wave is enthralling, with heavy rain and powerful winds, and the movie further benefits from a hypnotic synthesiser score by Charles Wain (this was one of only two feature films he scored). Luckily, the meagre $800,000 budget scarcely limits the scope of the story, and, aside from a few fleeting instances of obvious, low-quality archival footage (see the final scene, for example), the movie does not feel cheap.
Another tremendous asset is the cast. Leading man Chamberlain emanates charisma and infuses the material with honest-to-goodness gravitas, while seasoned Indigenous actor Gulpilil (Storm Boy, Crocodile Dundee, Dark Age) is credible and disarming as an enigmatic tribal Aborigine. Admittedly, The Last Wave is not for all tastes due to its arthouse sensibilities as well as the deliberate ambiguousness of several plot points. Indeed, the ending leaves room open to interpretation, which might be maddening for viewers expecting a more mainstream thriller. However, for film buffs interested in genre-bending titles or Australian movies, this motion picture is worth your time. Beset with haunting imagery and powerful performances, The Last Wave is the type of surrealistic, atmospheric cinema that filmmakers often attempt but rarely get right.

7.9/10