With Warner Bros. and DC's master plan for an interconnected superhero universe going down in flames after the failure of 2017's
Justice League
, Todd Phillips'
Joker
signifies a daring new direction for the brand: standalone movies with modest budgets and auteur visions. Written by Phillips and Scott Silver,
Joker
is the antithesis of colourful, mainstream superhero cinema; it's an austere, pitch-black, R-rated masterpiece which feels more like a Martin Scorsese crime drama than a comic book flick. Phillips draws from a well of inspiration, including
Taxi Driver
,
The King of Comedy
,
Fight Club
,
Requiem for a Dream
, and
Falling Down
- and yet, despite this ostensible derivativeness, the concoction is breathtakingly unique. Equal parts catharsis and condemnation,
Joker
is an exquisite 'Dear John' written to contemporary society, disguised as an origin story for Batman's infamous clown-faced nemesis. It's one of the most pleasing film-going surprises of 2019, and one of the year's best movies.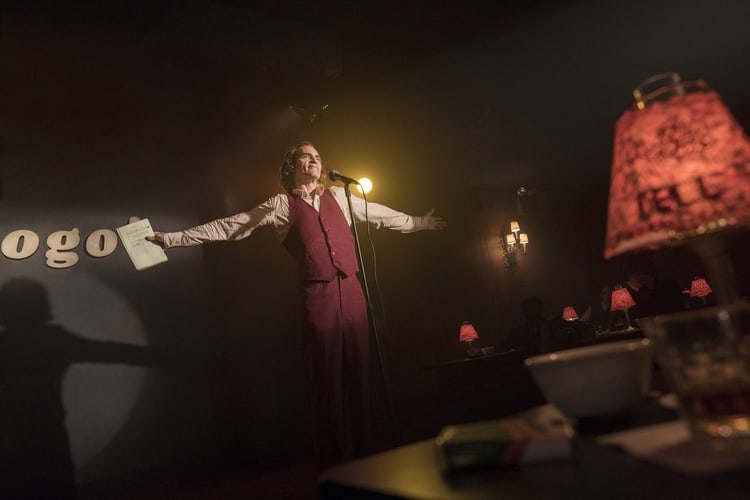 In a crime-ridden, early-'80s Gotham City, Arthur Fleck (Joaquin Phoenix) works as a clown and aspires to be a stand-up comedian, looking up to late-night talk show host Murray Franklin (Robert De Niro). Struggling to keep a lid on his mental health issues, including uncontrollable laughter at inappropriate times, Arthur lives in a grubby, ramshackle apartment with his elderly mother, Penny (Frances Conroy). While Penny clings to the hope that her former employer, Thomas Wayne (Brett Cullen), will provide financial assistance, Arthur is assaulted on the job and loses access to his crucial medications when budget cuts shut down the social service programs. After being unceremoniously fired for bringing a firearm into a children's hospital, Arthur shoots dead three snobbish businessmen who violently attack him on the subway. This vigilante incident turns the clown-faced Arthur into a symbol for Gotham City's low-income citizens, who begin staging protests over the tumultuous class struggle. As the sense of unrest grows across Gotham, Arthur's life continues to descend into darkness and violence.
Despite the media painting
Joker
as a right-wing political statement (and secretly hoping it will incite copycat violence, to validate their views), the movie is remarkably apolitical. After all, Arthur outright rejects the movement spurred on by his actions, and the script doesn't side with the protesters. Arthur is not political, since politics do not motivate his actions; instead, he is unhinged, and his spontaneous, ever-changing moods determine his behaviour. Even though
Joker
is a DC Comics feature, it is not suitable for children who are accustomed to fun, light-hearted superhero cinema. Additionally, Batman purists may also have trouble embracing this nihilistic vision, which has no firm basis in any pre-existing comic. Phillips even paints Thomas Wayne in a negative light, portraying the billionaire as unkind and even callous, gaining scores of enemies and critics as he runs for political office.
Perhaps the smartest angle of Phillips and Silver's screenplay is the ambiguity. Over-explaining a villain's origins can erase the sense of menace (see Rob Zombie's Halloween), and Joker ran this risk by its very nature. Although the movie suggests that tragic circumstances transformed a well-meaning man into a murderous psychopath, it is also implied that Arthur's mental dark side always existed but was kept under control through pharmaceuticals, and the film's events push him over the edge. Of course, too, Arthur is an unreliable narrator, and this is his side of the story. Is Arthur making up stories to justify his criminal behaviour? Is he forcing a backstory? Or is everything factual? Phillips does not offer a definitive answer. Furthering this ambiguity, in an obvious nod to Martin Scorsese's The King of Comedy, the line between reality and fantasy is not distinctly drawn - in one lurid daydream sequence, Arthur envisions himself getting the spotlight on Murray's show and instantly bonding with the host. Admittedly, several of Joker's characters are stereotypes, from the Donald Trump Jr. types who confront Arthur on the subway, to Thomas Wayne as the snooty billionaire - but again, nothing can be trusted as completely real, since Arthur's day-to-day reality blends with fantasy. And besides, these aforementioned stereotypes having robust real-life antecedents reinforces the picture's societal commentary.
Although Phillips is an odd choice for a production like this, his background in comedy renders him strangely perfect for
Joker
, which is not merely a one-note descent into misery. Phillips enlivens the bleakness with bursts of pitch-black humour, while De Niro also earns a few laughs through sharp repartee. Furthermore, with magnificent cinematographer by Lawrence Sher (
The Hangover
,
War Dogs
),
Joker
is one of the most visually striking motion pictures in recent memory. Everything - from the distinct colour palette and the lighting, to shot compositions and the invisible digital effects (primarily for backgrounds and cityscape extensions) - is state-of-the-art of the highest order, despite the modest budget. Production designer Mark Friedberg constructs an evocative Gotham City bathed in grit and urban squalor, exacerbated by an ongoing garbage strike which occurs in the background of the narrative. Deliberately resembling New York City in the 1980s, Gotham becomes a character unto itself, and you can almost feel the grime by watching it on-screen.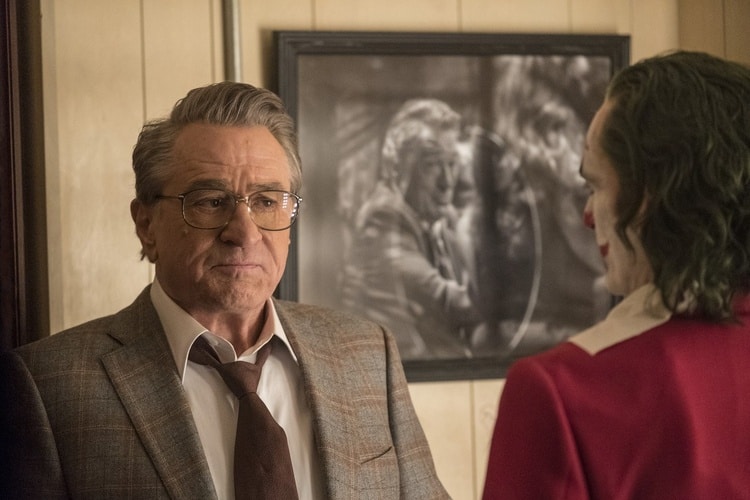 Icelandic composer Hildur Guðnadóttir continues her remarkable winning streak with Joker (she also composed for Sicario: Day of the Soldado, and the miniseries Chernobyl); her award-winning score is perfection. The movie's morose central theme, played on a cello, is exceptionally moody, and immaculately complements the visuals and performances. Other music choices also augment Phillips' vision, including recurring use of Frank Sinatra's "That's Life" which effectively underscores the movie's themes. Another scene sees Arthur - in full Joker make-up and costume - dancing to the tune of Gary Glitter's "Rock and Roll Part 2," a controversial decision considering the singer's sordid criminal history. However, the song gives the important scene an even more uncomfortable undertone, and suits the moment perfectly.
Without the risk of hyperbole, Phoenix delivers the greatest performance ever witnessed in the history of cinema. It's a transformative performance, for which Phoenix lost unhealthy amounts of weight through an emaciating diet. As a result, it is often easy to forget that Phoenix is on-screen - he truly
becomes
Joker, disappearing into the character. Furthermore, Phoenix does not espouse a faux voice, instead precisely controlling the temperament and rhythm of his dialogue delivery, in addition to losing himself in the physicality of the character, which renders him utterly chilling and enthralling. Phillips lingers on Arthur's unnerving, sickly laugh when he loses control, appropriately making certain scenes and moments feel uncomfortable. In addition, Phillips maintained spontaneity during filming, giving Phoenix the freedom to change his movements and actions between takes, depending on how he felt. Fortunately, the supporting cast ably holds their own alongside Phoenix, with De Niro, in particular, making a great impression as Murray Franklin. De Niro portrayed a down-on-his-luck, small-time comedian in Scorsese's
The King of Comedy
, which makes it all the more interesting to see him now playing a famous talk show host whom somebody aspires to meet.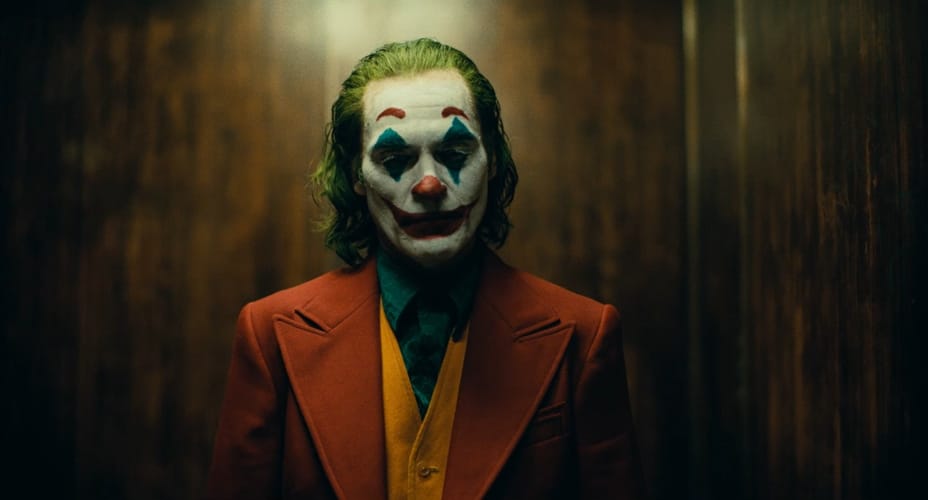 Joker is rare, lightning-in-a-bottle cinema, in terms of both the outstanding craftsmanship and the outrage-heavy online reception, with media scrutiny ultimately helping to catapult the movie to a worldwide box office gross exceeding one billion dollars (the first R-rated film to cross that threshold). Individual mileage will vary depending on your expectations, as well as your tolerance for the type of vicious violence Joker contains. Indeed, not everybody will take to Phillips' bleak vision, but there is no denying the power of Phoenix's performance, the grim yet captivating storytelling, or the immaculate technical presentation. Joker adds complex and disconcerting layers to the titular character's legacy without diminishing his mysterious aura, and culminates with a shocking, edge-of-your-seat finale which is not easy to forget.
10/10