An adaptation of Kevin Kwan's best-selling novel of the same name, 2018's
Crazy Rich Asians
is more notable for its cultural significance than its story or screenplay. After all, this is a major Hollywood production featuring an ensemble cast almost entirely comprised of Asians, aiming to add an Eastern flavour and perspective to a conventional fish-out-of-water romantic comedy. Directed by Jon M. Chu,
Crazy Rich Asians
explodes with colour and visual opulence, with the flick looking technically accomplished in every frame, and with an appealing cast that includes a few familiar faces. It is unfortunate, then, that the film provides so little in terms of narrative invention - the only cliché subversion the material can offer is a gender swap on the usual
Meet the Parents
-style formula. Furthermore,
Crazy Rich Asians
is the definition of pandering, Westernised entertainment - the Asian characters primarily speak (perfect) English, stereotypes run rampant, authenticity is questionable, and it's pitched as a standard Hollywood rom-com to guarantee mainstream approval. There is a reason that the picture bombed at the Chinese box office.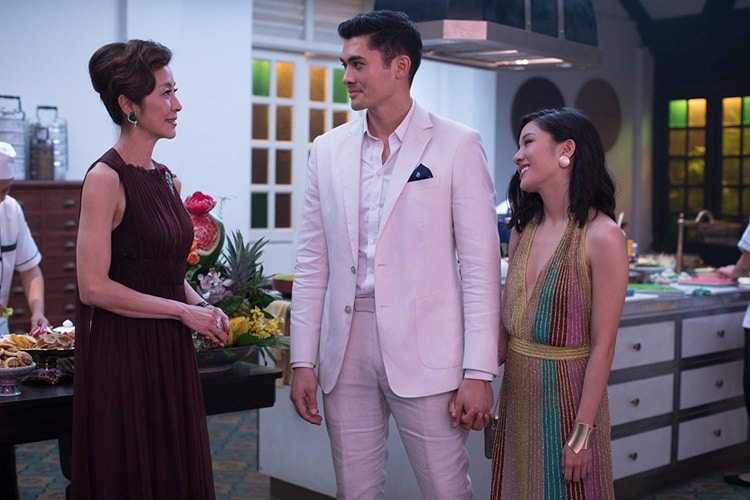 A successful economics professor at New York University, Rachel Chu (Constance Wu) loves her job and maintains a relationship with the seemingly normal Nick Young (Henry Golding). But unbeknownst to Rachel, Nick's family in Singapore is insanely rich and highly esteemed, while Nick is one of the most sought-after bachelors in Asia. With his best friend Colin (Chris Pang) getting married in Singapore, Nick invites Rachel to accompany him to the wedding and meet his family. However, Nick's mother Eleanor (Michelle Yeoh) instantly disapproves of the coupling, while Rachel is scrutinised and judged by Nick's high-society family and friends. With the wedding drawing closer, Rachel receives guidance and friendship from former college roommate Peik Lin (Awkwafina) as she fights an uphill battle of perceived worth and charm, while Nick plans to pop the question before they return to America.
With a screenplay credited to Adele Lim and Peter Chiarelli, the narrative of
Crazy Rich Asians
is beset with recognisable ingredients, taking its cues from
Meet the Parents
and other rom-coms that follow the same formula, but at least such beats are executed in a unique, culturally specific way to justify the movie's existence. More problematic is the predictable angle exploring "what really matters" - you see, Nick marrying Rachel would mean turning his back on the family business, and he essentially needs to choose between Rachel and his family. The third act eventually devolves into a conventional break-up-to-make-up scenario to further remind us that
Crazy Rich Asians
is a cuddly Hollywood rom-com afraid to deviate too far from the ordinary. However, while the characterisations are mostly broad and Eleanor's disdain for Rachel is standard-order, the movie does manage some dramatic heft in its third act. Eleanor is given some surprising dimension, while Rachel's family backstory is a bit more thoughtful than anticipated.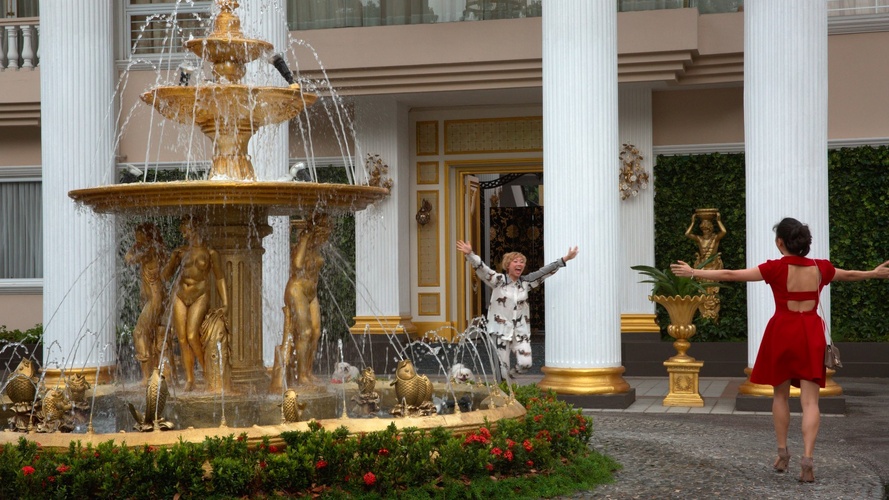 Crazy Rich Asians runs too long at close to two hours, occasionally feeling like an assembly cut awaiting trimming. One superfluous distraction involves a supporting character cheating on his wife, but the subplot fails to gain much traction despite the screen-time the two are allotted. The script ostensibly strives to create a gallery of side characters who submitted to more traditional Eastern lifestyles but were unable to find happiness, which weighs on Rachel's mind. While the intentions are clear, Chu is unable to keep everything interesting or compelling. However, the actors all hit their marks effectively, with Constance Wu and Henry Golding (in his film debut) sharing strong chemistry which renders their romance believable. Both actors are charismatic and likeable, while the iconic Yeoh elevates her role with genuine gravitas. Comedic relief is provided through the supporting cast, with the likes of Awkwafina (Bad Neighbours 2) and Ken Jeong (The Hangover) scoring a few laughs each, but the movie is otherwise noticeably short on humour.
Chu, who previously demonstrated pleasing visual panache in movies like
G.I. Joe: Retaliation
and
Now You See Me 2
(just to name a couple), guides the material with a sure directorial hand, maintaining a steady pace throughout, while cinematographer Vanja Cernjul (
Marco Polo
,
The Deuce
) creates a colourful, irresistibly slick look that does justice to both the beautiful locations and meticulous sets. The visuals are accompanied by a selection of eclectic tunes (including foreign language covers of recognisable songs), in addition to Brian Tyler's perfectly pleasant original score.
Crazy Rich Asians
is easy to appreciate from a purely aesthetic perspective (this is quite a tourism commercial for Singapore, to boot). Furthermore, at times Chu achieves a level of wit and sophistication that unfortunately does not pervade the movie. In an early scene, for instance, Nick and Rachel sit at a café together and images of the pair rapidly spread around the world. The subsequent montage is visually appealing and witty, particularly with people online identifying Rachel and locating her social media in mere minutes, before the pair have even left the café.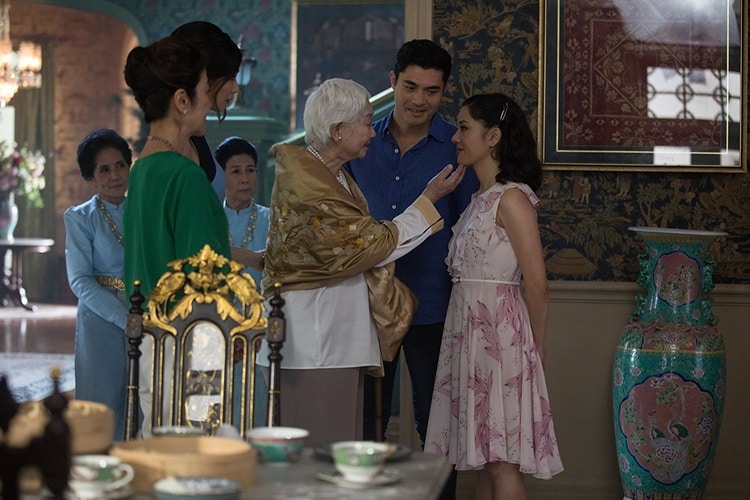 From time to time,
Crazy Rich Asians
truly does come alive, thanks in no small part to the cast and Chu's glossy visual stylings, while the screenplay itself contains some genuinely sweet and cute moments. However, the film is uneven and long in the tooth, even if it is visually inviting, while the story's adherence to the mainstream rom-com formula forbids something that feels truly culturally incisive and emotionally complex.
5.9/10