Not many bad films are as infamous or as iconic as 2003's
The Room
, with its shockingly inept filmmaking and tuneless acting positioning the production as a cult oddity - the very definition of "so bad it's good." 2017's
The Disaster Artist
seeks to chronicle the bizarre story behind
The Room
's creation, examining the circumstances that led to its second life as a cult phenomenon. Written by Scott Neustadter and Michael H. Weber (
500 Days of Summer
,
The Spectacular Now
), the movie is based on the 2013 non-fiction book of the same name by one of
The Room
's leading actors, Greg Sestero. It's ideal fodder for a motion picture, reminiscent of Tim Burton's 1994 comedy-drama
Ed Wood
. With James Franco both directing and starring,
The Disaster Artist
is an entertaining, funny and unexpectedly poignant comedic biopic, as well as an affectionate tribute to
The Room
that fans of the cult classic really ought to see.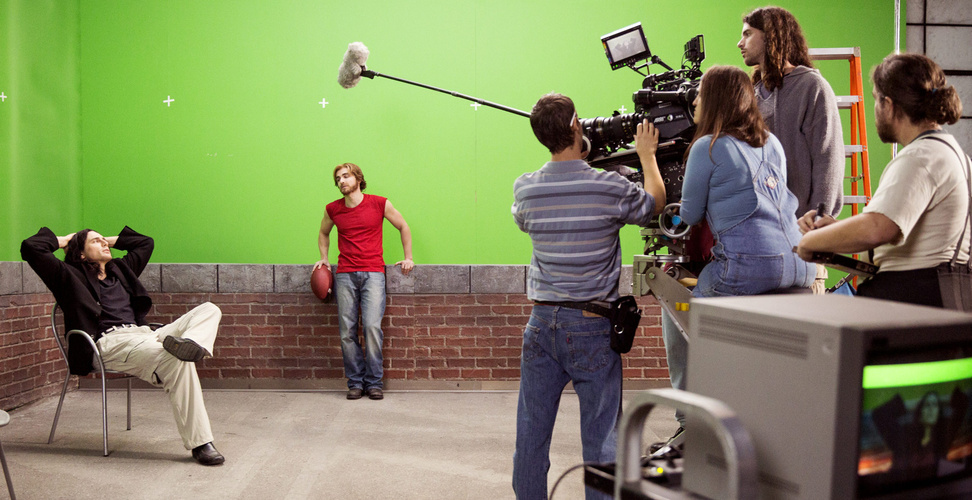 Hoping to make it big as an actor, Greg (Dave Franco) is unable to swallow his inhibitions, but finds himself inspired by the utter fearlessness of fellow acting student Tommy Wiseau (James Franco). The pair strike up an unlikely bond based around movies and acting, though Tommy espouses an odd, indeterminate accent, and is very mysterious, refusing to answer any personal questions. With their friendship blossoming, Tommy offers Greg the opportunity to live in his apartment in Los Angeles, and both of them make the move, hoping to achieve their acting dreams. While Greg lands himself an agent (played by Sharon Stone) and is soon offered minor roles, Tommy is less successful, which frustrates him. On a whim, Tommy decides to write and self-finance his own passion project, The Room, for which he offers a major role to Greg. However, Tommy has no idea how to make a movie. Employing a small crew, The Room enters production, but it's a debacle from the start, and Greg's patience with Tommy begins to wear thin. As the shoot goes over-schedule, Greg can only hope that his career will survive.
Despite Franco's omnipresence in the marketing materials, the narrative is framed from Greg's perspective, which leaves Wiseau as an enigma. Tommy tells everyone he's from New Orleans (and denies having an accent), claims to be Greg's age, chastises people for talking about him, and deflects all questions about him, refusing to reveal how he appears to have unlimited funds. Franco thankfully does not fall victim to hero worship, showing how off-the-rails Tommy became during the shoot for
The Room
- he refuses to pay for air conditioning, mistreats co-star Juliette (Ari Graynor) while filming the (very uncomfortable) sex scene, and acts possessive when Greg is offered a small role in an episode of
Malcolm in the Middle
. The screenplay hews reasonably close to reality (in accordance with Greg's book), though certain events are altered, while other things are missing or truncated. For instance, in real life,
The Room
cast and crew members were constantly replaced, and there was more to the shooting of Wiseau's first scene as an actor. In addition, the movie sees Tommy quickly embracing
The Room
's unintentional hilarity at the premiere, which is fictional. However,
The Disaster Artist
is a dramatisation first and foremost, and it definitely works well enough as a self-contained movie to excuse any minor inaccuracies.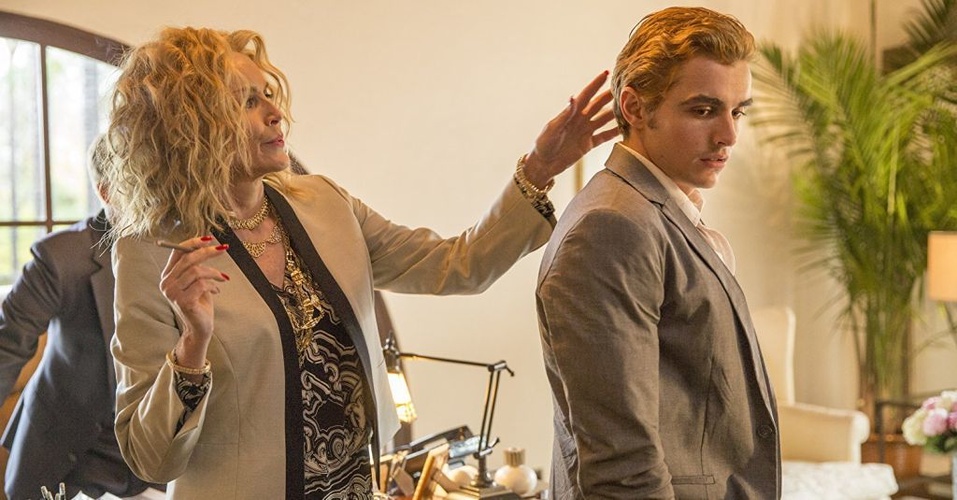 In spite of a scant $10 million budget, The Disaster Artist is competent from top to bottom; the cinematography by the brilliant Brandon Trost (The Interview, This is the End) is striking, and the spot-on recreation of the late '90s and early 2000s is ostensibly effortless. A considerable portion of The Disaster Artist is dedicated to The Room's production, exploring as many peculiar moments from the shoot as possible without losing sight of pacing. Since Tommy is the boss, the increasingly disgruntled crew are compelled to cater to his ridiculous whims - for instance, the movie is simultaneously shot on digital video and on 35mm, the shoot goes way beyond the forty-day schedule, and Tommy insists on laughing in response to a serious story about domestic violence. Members of the crew are both nervous and unsure about what they have gotten themselves into, while Tommy genuinely believes that he has written a powerful American story of betrayal. Nevertheless, despite the movie's many humorous moments, The Disaster Artist is not an outright mockery; Franco explores Tommy's feelings of inadequacy and alienation, and he is genuinely hurt when he hears his crew making fun of him or putting him down. 
Wiseau has publicly stated that only Johnny Depp or Franco could play him in a movie, and it's no surprise that Franco's Golden Globe-winning performance is a knockout. Although Franco's mimicry of Wiseau's bizarre Eastern European accent is not exactly spot-on, the transformation from a physical and vocal standpoint is still outstanding, and he truly embodies the man, fully committing to the material. Alongside him, Franco's brother Dave makes for a terrific straight man to Wiseau's eccentricities. The leading pair are so focused that it's easy to get involved in the story and forget that they're brothers. It's no wonder they share such palpable and effective chemistry. An amicable collection of actors fill out the ensemble, with the likes of Seth Rogen, Paul Scheer, Jacki Weaver, Zac Efron and Josh Hutcherson portraying
The Room
's cast and crew members, while Bob Odenkirk, Sharon Stone, Jason Mantzoukas, Hannibal Buress and many others also make appearances. Cameos are plentiful throughout
The Disaster Artist
, from Bryan Cranston playing himself, to Zoey Deutch (Franco's
Why Him?
co-star) and Randall Park (Kim Jong-un in
The Interview
) as acting students, and even producer Judd Apatow playing a Hollywood big shot. Wiseau himself even has a scene, though that's saved for after the end credits.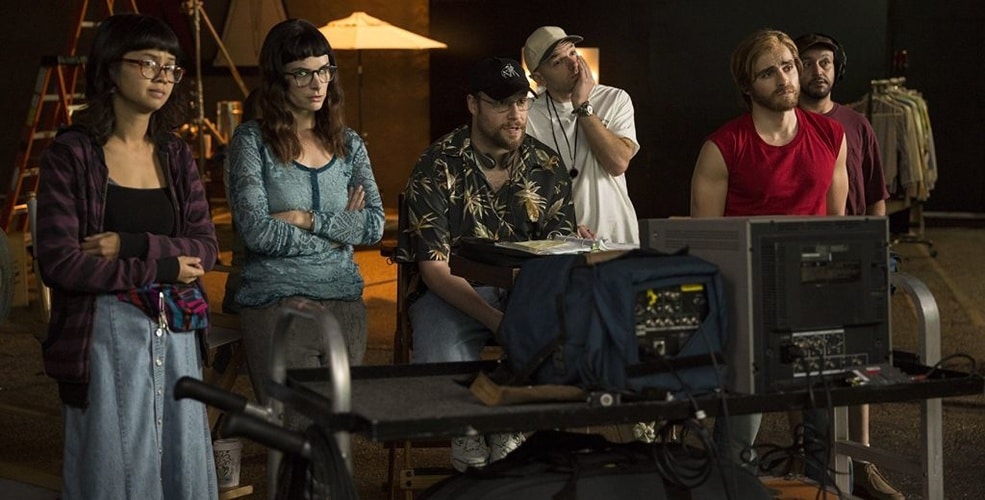 In the tradition of movies like Ed Wood and Bowfinger, The Disaster Artist is an engaging and edifying true-life chronicle, as well as a dramatically satisfying and entertaining motion picture in its own right. However, with the film clocking in at a lean 95 minutes excluding credits, it does feel a bit on the short side; there could have been more scenes on the set of The Room, and the editing process is not explored. Still, anything more might risk feeling like self-indulgence, and Greg was not involved in The Room's post-production. Devout fans of Wiseau's "masterpiece" will get the most out of The Disaster Artist, but even the uninitiated will be able to appreciate and laugh at this compelling dramedy. As a bonus, the ending is tagged with clips from The Room compared side-by-side with re-enactments by the cast of The Disaster Artist, which is a treat. Also, be sure to stick around for the post-credits scene featuring the real Wiseau himself.
8.9/10