Halloween is soon here and the movie that scared probably a lot of boxing wannabes away from the arena is Tokyo Fist from 1995, after Shinya Tsukamoto made success with the crazy movie Tetsuo about a man who became a robot, he brings us now with another nightmare about fear and envy.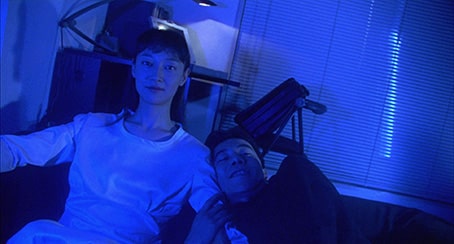 Tsuda and Hizuru are a married couple with no exiting jobs, one day Tsuda is forced to deliver a package to a boxing club , where he meets his old rival Kojima. Kojima starts to stalk and threat both Hizuru and Tsuda until Tsuda agrees to train boxing and challenge him in the boxing arena. Tsuda finally agrees when his wife sees him as a wimp and choose side of Kojima. No th bloodiest boxing match will begin.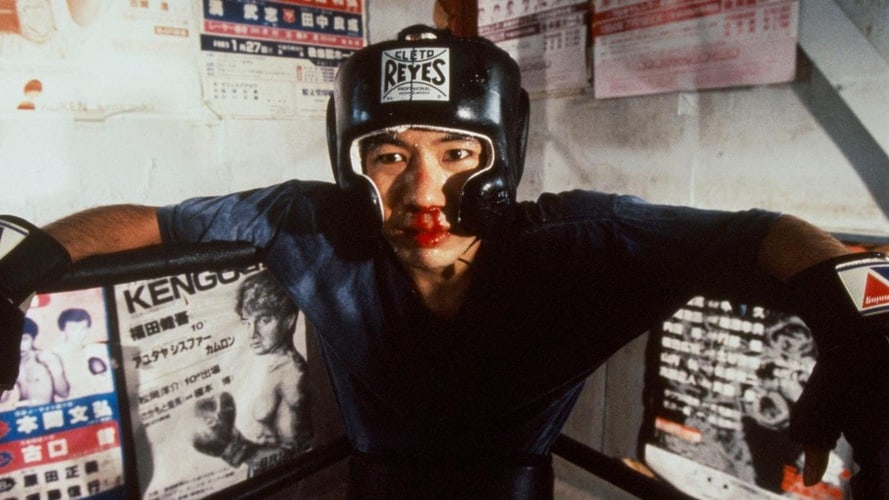 How is it as a sport movie?
Probably not intended to be a sport movie although it has a good view of what boxer can go through after a few injuries, but if you are looking for an exiting boxing matches like Rocky the forget it, this movie is more brutal like a boxers nightmare. But it's educational of what some boxers can go through in pain. I give it 3/5.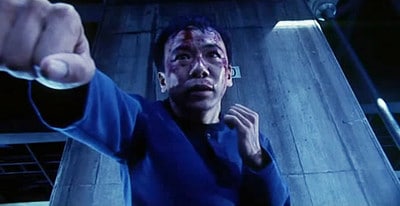 Is it a horror movie?
Definitely, a horror movie is not only about monsters, but it also about fear. Is movie does it brilliantly focus on fair and pain with some blood and gore. Tsudas fear of losing Hizuru is there and fear that she might lose herself is well shown in her piercing scenes. Although it's sometimes overdoing fight scenes when one punch makes blood come out like water and also that Shinya the director play the leading role is a little reality take away but I will admit his brother Koji Tsukamoto who play the rival Kojima is really good, he really perform well with fear and pain and crazy like a monster boxer, 3/5.
All in all it's a classic new style of horror with based on fear, jealousy and pain it goes to show horror a new step even in sport, 6/10.