Sort by:
Showing

10

items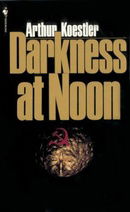 "Satan, on the contrary, is thin, ascetic and a fanatical devotee of logic. He reads Machiavelli, Ignatius of Loyola, Marx and Hegel; he is cold and unmerciful to mankind, out of a kind of mathematical mercifulness. He is damned always to do that which is most repugnant to him: to become a slaughterer, in order to abolish slaughtering, to sacrifice lambs so that no more lambs may be slaughtered, to whip people with knouts so that they may learn not to let themselves be whipped, to strip himself of every scruple in the name of a higher scrupulousness, and to challenge the hatred of mankind because of his love for it--an abstract and geometric love."

"History knows no scruples and no hesitation. Inert and unnering flows towards her goal. History knows herway. She makes no mistakes."
"Lolita, light of my life, fire of my loins. My sin, my soul. Lo-lee-ta: the tip of the tongue taking a trip of three steps down the palate to tap, at three, on the teeth. Lo. Lee. Ta. She was Lo, plain Lo, in the morning, standing four feet ten in one sock. She was Lola in slacks. She was Dolly at school. She was Dolores on the dotted line. But in my arms she was always Lolita. Did she have a precursor? She did, indeed she did. In point of fact, there might have been no Lolita at all had I not loved, one summer, an initial girl-child. In a princedom by the sea. Oh when? About as many years before Lolita was born as my age was that summer. You can always count on a murderer for fancy prose style. Ladies and gentlemen of the jury, exhibit number one is what the seraphs, the misinformed, simple, noble-winged seraphs, envied. Look at this tangle of thorns."
"Logic may indeed be unshakeable, but it cannot withstand a man who is determined to live."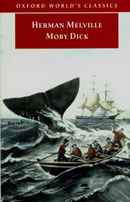 "It is not down on any map; true places never are."
'Per me si va ne la città dolente,
per me si va ne l'etterno dolore,
per me si va tra la perduta gente.

iustizia mosse il mio alto fattore;
fecemi la divina podestate,
la somma sapïenza e 'l primo amore.

Dinanzi a me non fuor cose create
se non etterne, e io etterno duro.
Lasciate ogne speranza, voi ch'intrate'.
"The awful thing is that beauty is mysterious as well as terrible. God and the devil are fighting there and the battlefield is the heart of man."
"I have always shook with fright before human beings. Unable as I was to feel the least particle of confidence in my ability to speak and act like a human being, I kept my solitary agonies locked in my breast. I kept my melancholy and my agitation hidden, careful lest any trace should be left exposed. I feigned an innocent optimism; I gradually perfected myself in the role of the farcical eccentric."
"It is comfortable to live in the belief that you are great, though your greatness is latent. "
"How dreadful the knowledge of the truth can be
When there's no help in truth."
"We are not provided with wisdom, we must discover it for ourselves, after a journey through the wilderness which no one else can take for us, an effort which no one can spare us."
No particular order.
Added to